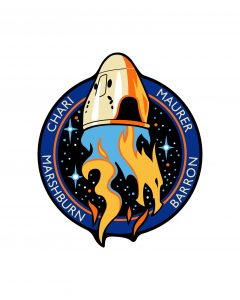 Have you ever wondered what astronauts listen to on their way to the launch pad as they prepare to launch on the ride of a lifetime? Riding in one car together are Commander Raja Chari and Pilot Tom Marshburn. Here's a look at a few songs on their playlist:
"Welcome to the Jungle" by Guns N' Roses
"Kickstart My Heart" by Motley Crue
"Don't Stop Me Now" by Queen
The Tesla Model X vehicles carrying Chari, Marshburn, NASA astronaut Kayla Barron, and ESA (European Space Agency) astronaut Matthias Maurer are traveling to the pad in the middle of a convoy that includes support team members and security personnel. Waiting for the crew's arrival at the launch pad is the Falcon 9 rocket and Crew Dragon Endurance spacecraft that will send the four-member crew to the International Space Station.