Hello, and welcome to live launch coverage of NASA's SpaceX Crew-4 mission to the International Space Station! Here at the agency's Kennedy Space Center in Florida, a SpaceX Falcon 9 rocket and Crew Dragon spacecraft, named Freedom by the crew, stand ready for launch. Liftoff is targeted for 3:52 a.m. EDT from Kennedy's historic Launch Complex 39A.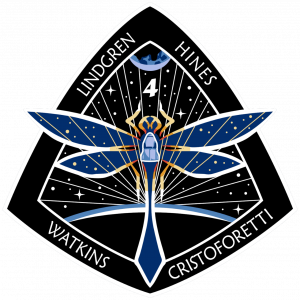 The fourth crew rotation flight for NASA's Commercial Crew Program, Crew-4 will send NASA astronauts Kjell Lindgren, Robert Hines, and Jessica Watkins, and ESA (European Space Agency) astronaut Samantha Cristoforetti, to the microgravity laboratory for a six-month science mission.
The countdown is proceeding according to schedule, and the crew is going through checkouts inside the Neil A. Armstrong Operations and Checkout Building. After that, the Crew-4 astronauts will don their SpaceX spacesuits before exiting the building and heading out to the launch pad – this coming up in just about an hour.
Stay with us here on the blog as the countdown continues; we'll keep you updated as we reach key milestones leading up to and through launch. Or watch live now on NASA Television or the agency's website.