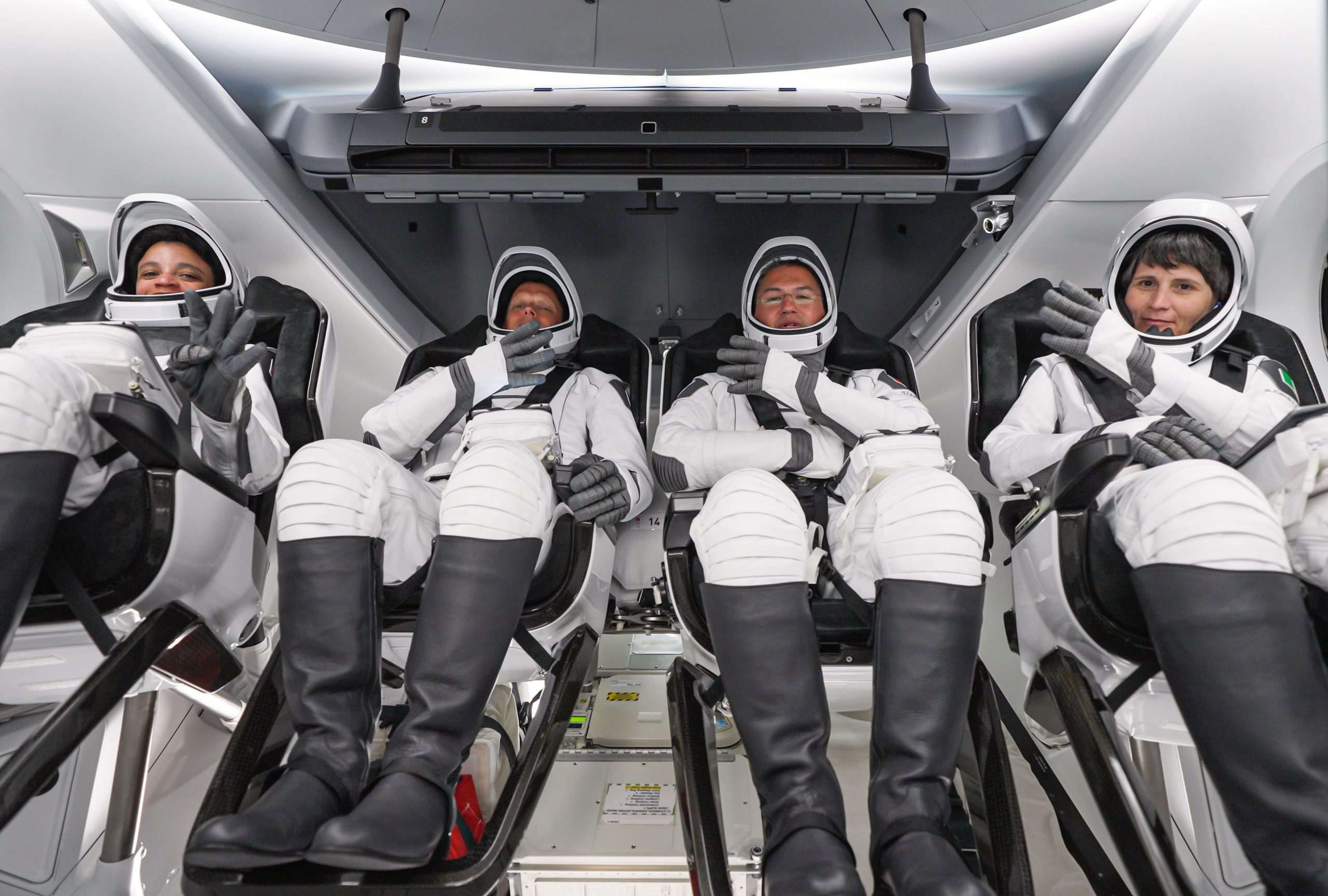 NASA will provide live coverage of the upcoming return activities for the agency's SpaceX Crew-4 mission to the International Space Station.
NASA and SpaceX are targeting 5:41 p.m. EDT Thursday, Oct. 13, for the splashdown and conclusion of the Crew-4 flight, wrapping up a nearly six-month science mission for NASA astronauts Bob Hines, Kjell Lindgren, and Jessica Watkins, as well as ESA (European Space Agency) astronaut Samantha Cristoforetti. Their SpaceX Dragon spacecraft is scheduled to undock from the space station at 7:05 p.m. Wednesday, Oct. 12, to begin the journey home.
Weather remains a watch item as teams track the progress of a cold front forecast to pass over the splashdown areas off the Gulf and Atlantic coasts of Florida. Mission teams will continue to monitor splashdown and recovery conditions with another weather review at six hours prior to undocking. Additional undocking opportunities also are available Thursday, Oct. 13.
The Crew-4 farewell remarks, change of command, hatch closing, undocking, and splashdown coverage will air live on NASA Television, the NASA app, and the agency's website. NASA also will host an audio only post-splashdown news teleconference.
To read the full advisory, click here.