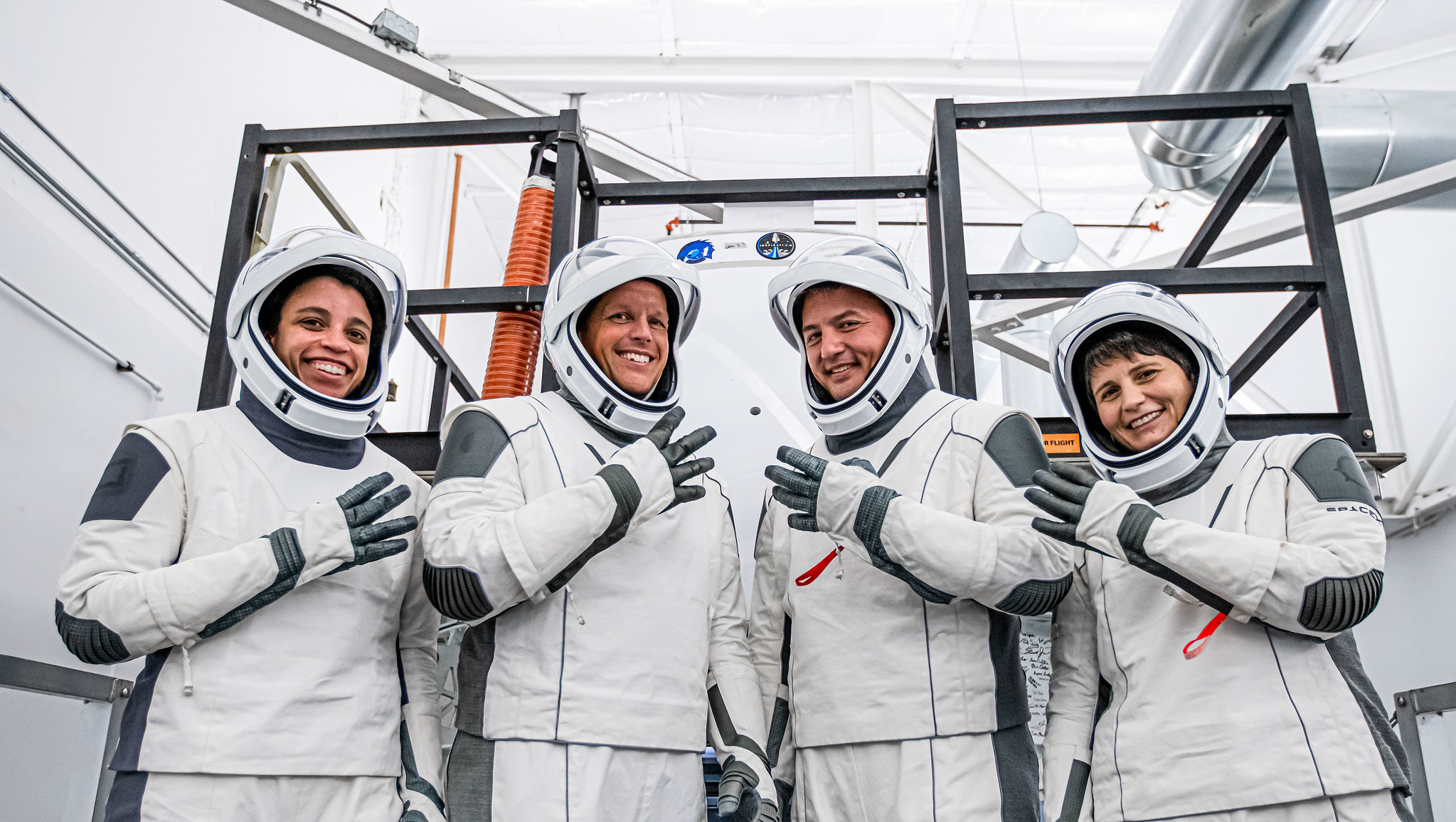 NASA and SpaceX now are targeting no earlier than 5:26 a.m. EDT Saturday, April 23, for the launch of the agency's Crew-4 mission to the International Space Station from NASA's Kennedy Space Center in Florida. The date adjustment provides mission teams time to complete final prelaunch processing for the Crew-4 mission following the April 8 launch of Axiom Mission 1 (Ax-1) to the space station.
Mission teams continue to monitor operational timelines with ongoing space station activities, including upcoming spacewalks and the return of Ax-1 crew members. The weather forecast remains a watch item to ensure safe recovery and launch operations for crew missions. The Crew-4 date also provides three consecutive launch opportunities with backups on Sunday, April 24, and Monday, April 25.
The agency's flight readiness review will be held on Friday, April 15, at Kennedy. The review will focus on the preparedness of SpaceX's crew transportation system, the International Space Station, and its international partners to support the flight, as well as the certification of flight readiness.
Following the review, NASA will hold a media teleconference to discuss the status to launch at approximately 5:30 p.m. or one hour after the review concludes. While the teleconference will not be televised, media may call in to ask questions via phone. Contact the Kennedy newsroom no later than 4 p.m. on Friday, April 15, for connection details.
Participants in the teleconference will include:
Kathy Lueders, associate administrator, Space Operations Mission Directorate, NASA Headquarters
Steve Stich, manager, Commercial Crew Program, Kennedy
Joel Montalbano, manager, International Space Station, NASA's Johnson Space Center
Zeb Scoville, flight director, Flight Operations Directorate, Johnson
Jared Metter, director, Flight Reliability, SpaceX
Frank De Winne, program manager, International Space Station, ESA (European Space Agency)
The Crew-4 flight will carry NASA astronauts Kjell Lindgren, mission commander, Robert Hines, pilot, and Jessica Watkins, mission specialist and ESA astronaut Samantha Cristoforetti, who will serve as a mission specialist, to the space station for a science expedition mission. The astronauts will fly a new Crew Dragon spacecraft, named Freedom, on a flight proven Falcon 9 rocket.
Crew-3 astronauts will splash down off the coast of Florida following a short handover with Crew-4 on the space station.
Learn more about Crew-4 by exploring the Commercial Crew Press Kit.