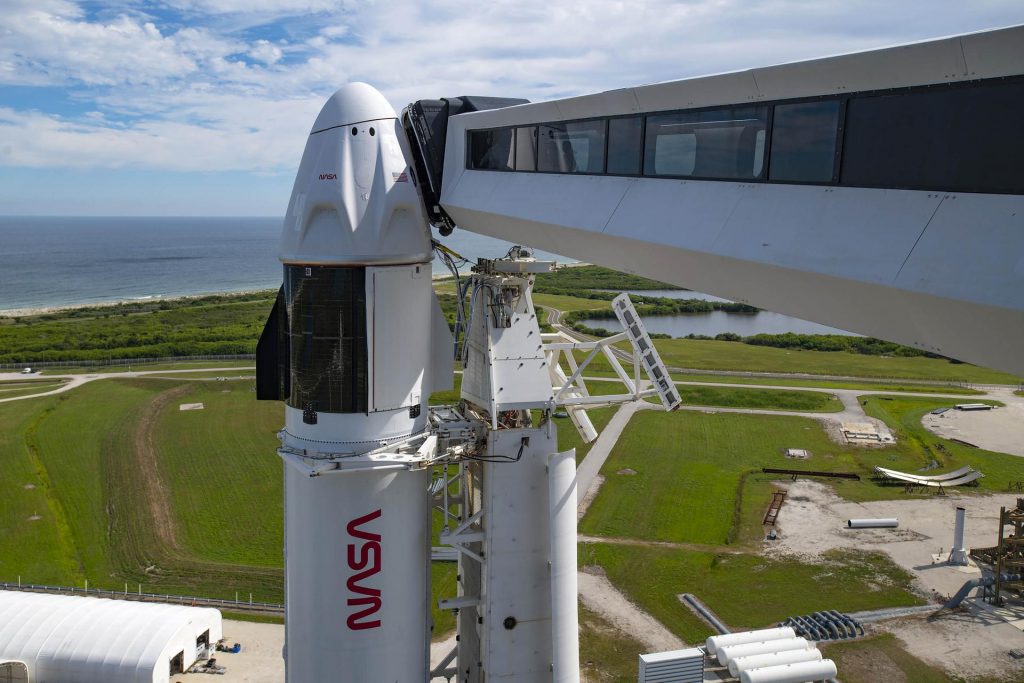 NASA and SpaceX are preparing for the fifth crew rotation mission of the company's human space transportation system to the International Space Station as part of the agency's Commercial Crew Program (CCP).
NASA's SpaceX Crew-5 mission is targeted to launch no earlier than Sept. 29, 2022, to the microgravity laboratory for a science expedition mission with NASA astronauts Nicole Mann and Josh Cassada, JAXA's (Japan Aerospace Exploration Agency) Koichi Wakata, and Roscosmos cosmonaut Anna Kikina.
A launch at the end of September will allow SpaceX to complete hardware processing and mission teams will continue to review the launch date based on the space station's visiting spacecraft schedule. Launch of Crew-5 now will take place after a scheduled Soyuz undocking and launch period from Sept. 16-30.
Crew-5 astronauts will fly to the space station in Dragon Endurance, currently undergoing refurbishment for its second human spaceflight at SpaceX's processing facility in Cape Canaveral, Florida. The spacecraft previously flew the agency's Crew-3 mission to and from the space station. As part of the refurbishment process, teams will install new components such as the heat shield, parachutes, and pod panels.
This also will be the first time all four forward bulkhead Draco engines, which orient and provide altitude adjustment for the spacecraft during flight, are reused on a NASA commercial crew mission. SpaceX recently completed Dragon's propulsion system checkouts and will soon mate the heat shield to the spacecraft. Once refurbishment is complete, Dragon will be stacked to its trunk ahead of transporting the vehicle to SpaceX's hangar at Launch Complex 39A (LC-39A) at NASA's Kennedy Space Center in Florida.
As teams progress through Dragon milestones, they also are preparing a first-flight Falcon 9 booster for this mission. SpaceX is removing and replacing the rocket's interstage and some onboard instrumentation after the hardware was damaged during transport from SpaceX's production factory in Hawthorne, California, to the company's McGregor test facility in Texas for stage testing. SpaceX teams completed – and NASA teams reviewed – load, shock, and structural analyses, coupled with detailed and X-ray inspections, to verify the damage was isolated to the interstage and ensure the integrity of the rest of the booster.
After all replacement hardware is installed, the booster will undergo stage testing and be further assessed prior to acceptance and certification for flight.
Once all rocket and spacecraft system checkouts are complete and all components are certified for flight, teams will mate Dragon to the Falcon 9 rocket in SpaceX's hangar at LC-39A. The integrated spacecraft and rocket will then be rolled to the pad and raised to vertical for an integrated static fire test prior to launch.
Follow the commercial crew blog for the latest information on Crew-5 progress and flight readiness as reviews and milestones continue. NASA and its partners will host a media event in the coming weeks to discuss more about Crew-5 progress.
Details about the mission and NASA's commercial crew program can be found by following the commercial crew blog, @commercial_crew on Twitter, and commercial crew on Facebook.