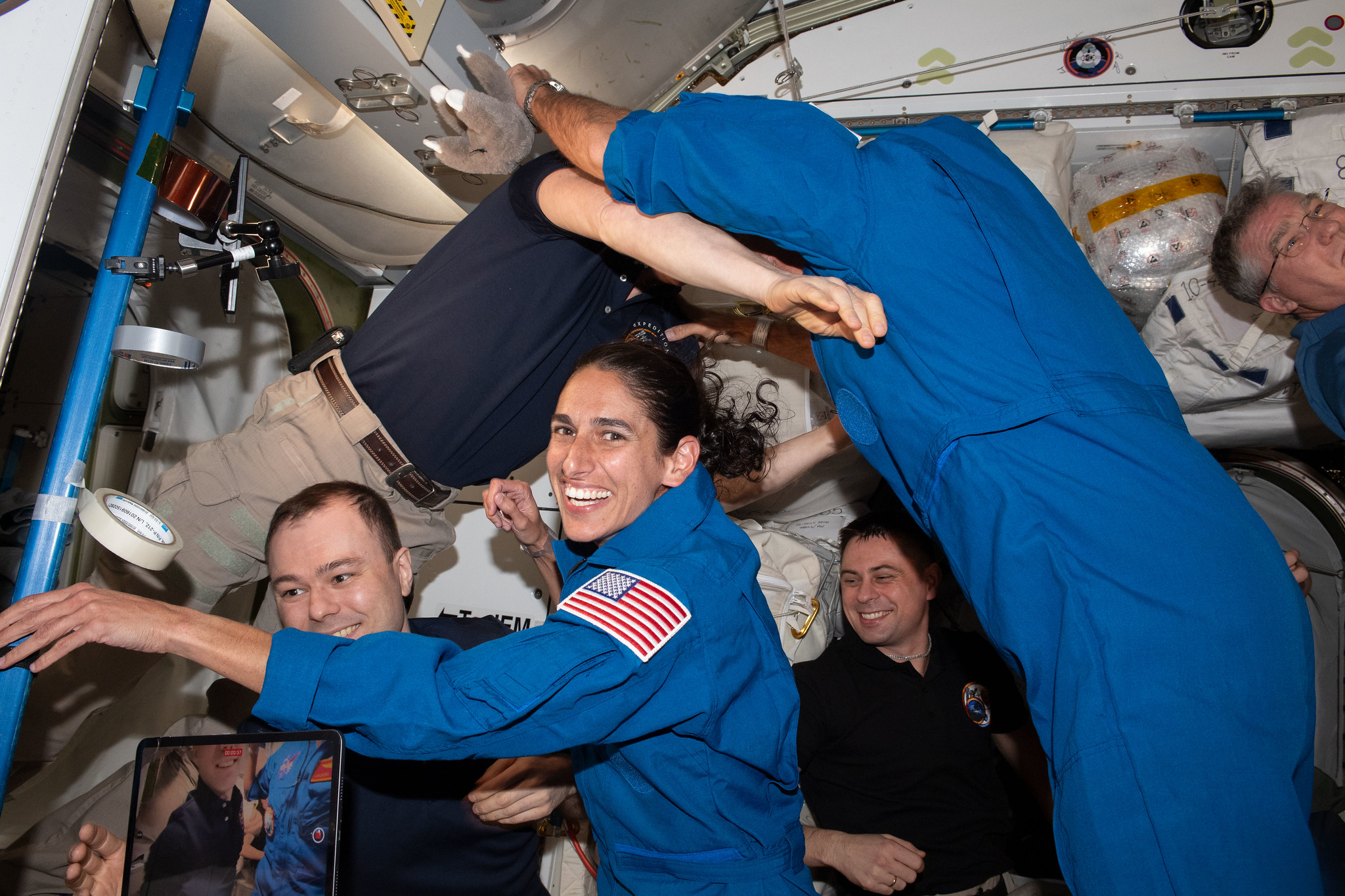 NASA's SpaceX Crew-7 crew members are settling into their new orbital home aboard the International Space Station while Crew-6 make their own preparations for a safe return to Earth in the coming days.
Crew-7 NASA astronaut Jasmin Moghbeli, ESA (European Space Agency) astronaut Andreas Mogensen, JAXA (Japan Aerospace Exploration Agency) astronaut Satoshi Furukawa, and Roscosmos cosmonaut Konstantin Borisov moved into the space station on Aug. 27. The crew launched on Aug. 26 from Launch Complex 39A at the agency's Kennedy Space Center in Florida.
Meanwhile, NASA astronauts Stephen Bowen and Woody Hoburg, UAE (United Arab Emirates) astronaut Sultan Alneyadi, and Roscosmos cosmonaut Andrey Fedyaev are wrapping up crew handover activities with Crew-7 which involves concluding science experiments, and transferring return cargo to their Dragon spacecraft. Their spacecraft has been docked with the space station since arriving in March 2023.
NASA and SpaceX are targeting Saturday, Sept. 2, for Crew-6 and SpaceX's Dragon to undock from the space station and safely splashdown off the coast of Florida on Sunday, Sept. 3. Joint teams are monitoring weather forecasts across seven potential splashdown sites off the coast of Florida and any impacts Hurricane Idalia may have on recovery operations.
The agency will share more information on Crew-6 return as it becomes available.