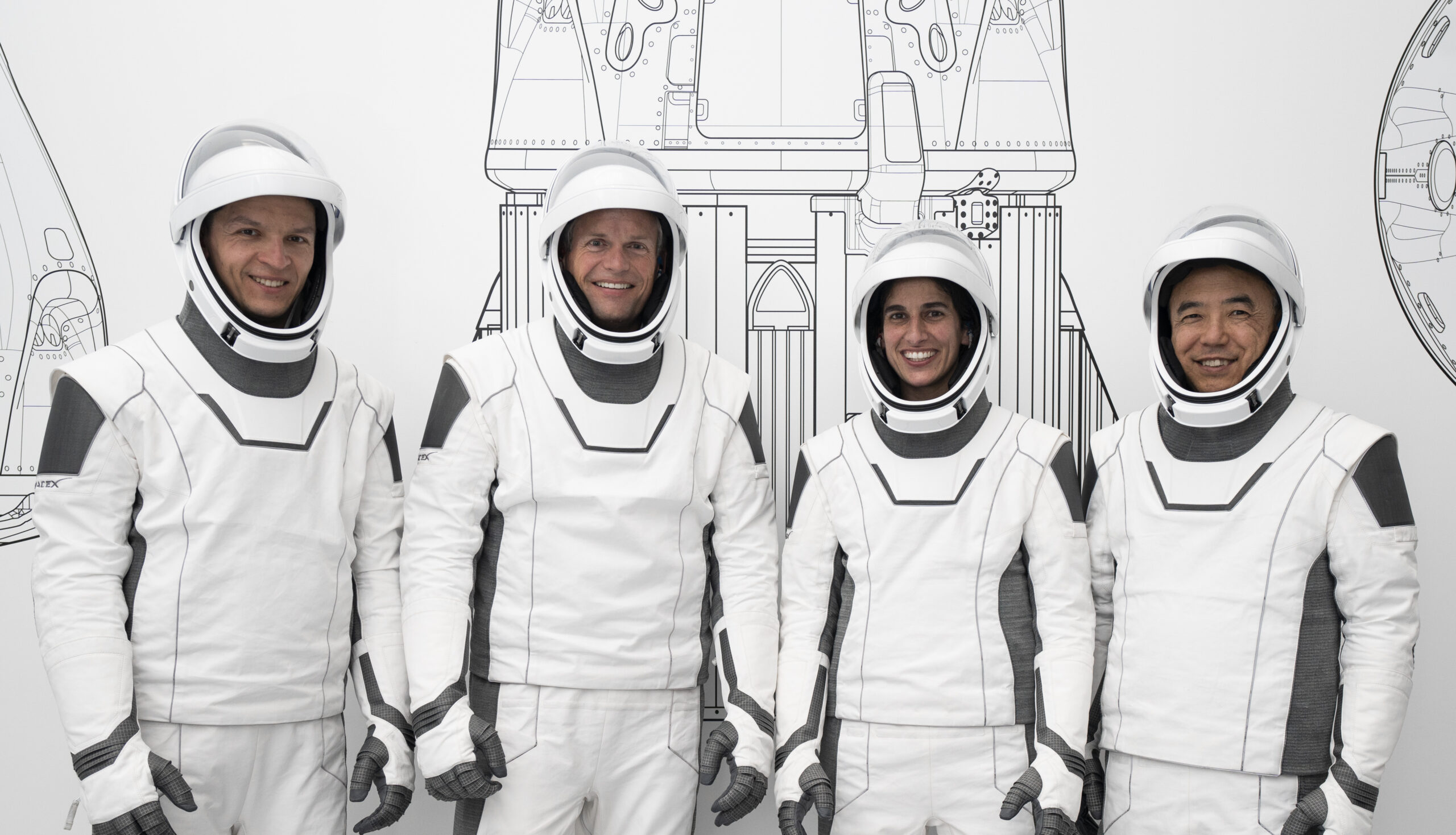 The final crew member for NASA's SpaceX Crew-7 mission, currently targeted to launch to the International Space Station in mid-August, has been announced.
Roscosmos cosmonaut Konstantin Borisov will fly as a mission specialist on SpaceX's seventh rotational mission to the orbiting laboratory for NASA.
Borisov joins previously named crew members NASA astronaut Jasmin Moghbeli, ESA (European Space Agency) astronaut Andreas Mogensen, and astronaut Satoshi Furukawa from JAXA (Japan Aerospace Exploration Agency).
This will be the first spaceflight for Borisov, who entered the Roscosmos Cosmonaut Corps as a test cosmonaut candidate in 2018.
A SpaceX Falcon 9 rocket will launch Crew-7 aboard a Dragon spacecraft, named Endurance, from Launch Complex 39A at NASA's Kennedy Space Center in Florida. The spacecraft previously flew NASA's SpaceX Crew-3 and Crew-5 missions.
NASA and Roscosmos fly integrated crews on U.S. crew spacecraft and on the Soyuz spacecraft to ensure continued safe operations of the International Space Station and the safety of its crew. Integrated crews have been the norm throughout the International Space Station Program, as five space agencies (the Canadian Space Agency, the European Space Agency, the Japan Aerospace Exploration Agency, NASA, and Roscosmos) operate the station, with each space agency responsible for managing and controlling the hardware it provides. The station was designed to be interdependent and relies on contributions from each space agency to function. No one agency has the capability to function independent of the others. For continued safe operations of the space station, the integrated crew agreement helps ensure that each crewed spacecraft docked to the station includes an integrated crew with trained crew members in both the Russian and U.S. Operating Segment systems.
For more insight on NASA's Commercial Crew Program missions to the space station follow the commercial crew blog. More details can be found @commercial_crew on Twitter and commercial crew on Facebook.