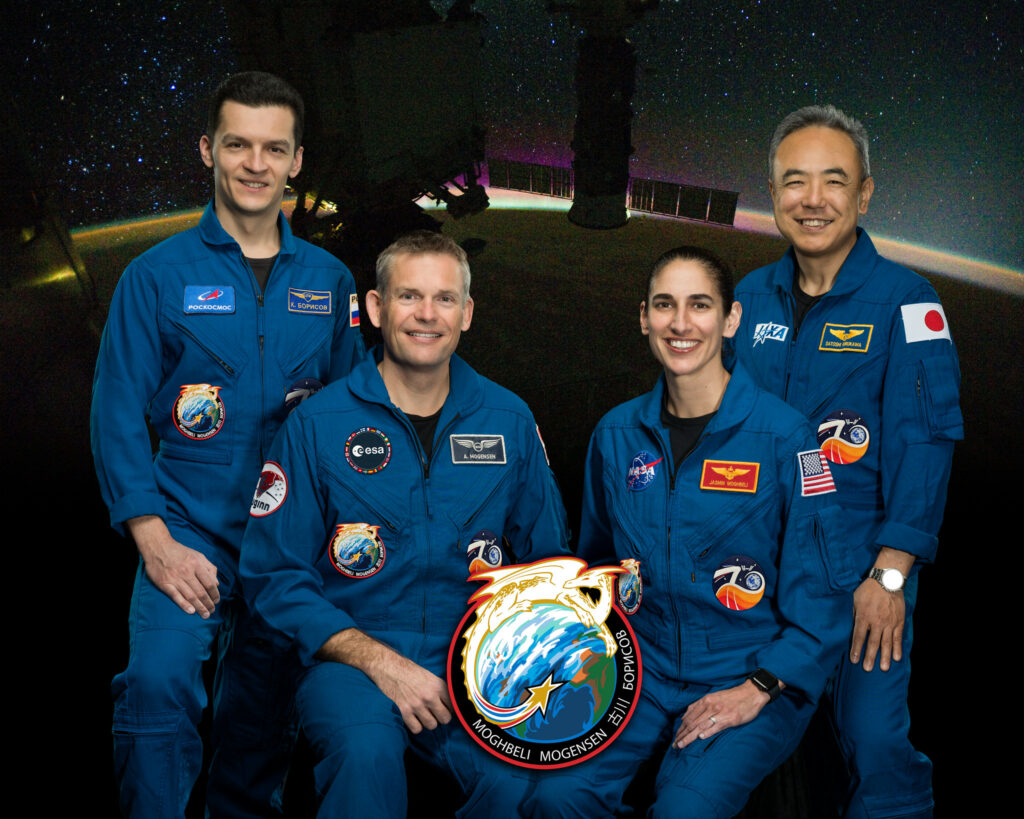 NASA and SpaceX are preparing for the seventh rotational mission of the company's human space transportation system to the International Space Station as part of the agency's Commercial Crew Program. The earliest targeted launch date for NASA's SpaceX Crew-7 mission is Tuesday, Aug. 15, from NASA's Kennedy Space Center in Florida.
NASA astronaut Jasmin Moghbeli, ESA (European Space Agency) astronaut Andreas Mogensen, JAXA (Japan Aerospace Exploration Agency) astronaut Satoshi Furukawa, and Roscosmos cosmonaut Konstantin Borisov will fly aboard the SpaceX Dragon spacecraft, named Endurance, which previously flew on NASA's SpaceX Crew-3 and Crew-5 missions. This will be the first launch for the Falcon 9 rocket booster SpaceX selected to support this mission.
Dragon currently is being prepared for flight at SpaceX's processing facility in Cape Canaveral, Florida. As part of the refurbishment process, teams will install new components, including the heat shield, parachutes, and Draco engines in addition to a flight-proven nosecone. SpaceX recently completed Dragon's propulsion system checkouts and will soon mate the heat shield to the spacecraft. Once refurbishment is complete, Dragon will be stacked to its trunk ahead of transportation to SpaceX's hangar at nearby Launch Complex 39A at Kennedy.
Following static fire testing at a SpaceX facility in Texas, the booster will undergo stage testing and further assessments prior to acceptance and certification for flight.
Once all rocket and spacecraft system checkouts are complete and components are certified for flight, SpaceX teams will mate Dragon to the Falcon 9 rocket in the company's hangar at Launch Complex 39A. Teams will then roll the integrated spacecraft and rocket to the pad and raise it to a vertical position for an integrated static fire test prior to launch.
Following liftoff, the Falcon 9 first stage will separate from the second stage and land at SpaceX's Landing Zone 1 at Cape Canaveral Space Force Station. Upon its arrival to the space station, Crew-7 will dock to the space-facing, or zenith, port of the Harmony module.
Follow NASA's commercial crew blog for the latest information on Crew-7 progress and flight readiness as reviews and milestones continue. NASA and its partners will host a media event in the coming weeks to discuss more about Crew-7 progress.
Details about the mission and NASA's commercial crew program can be found by following the commercial crew blog, @commercial_crew on Twitter, and commercial crew on Facebook.