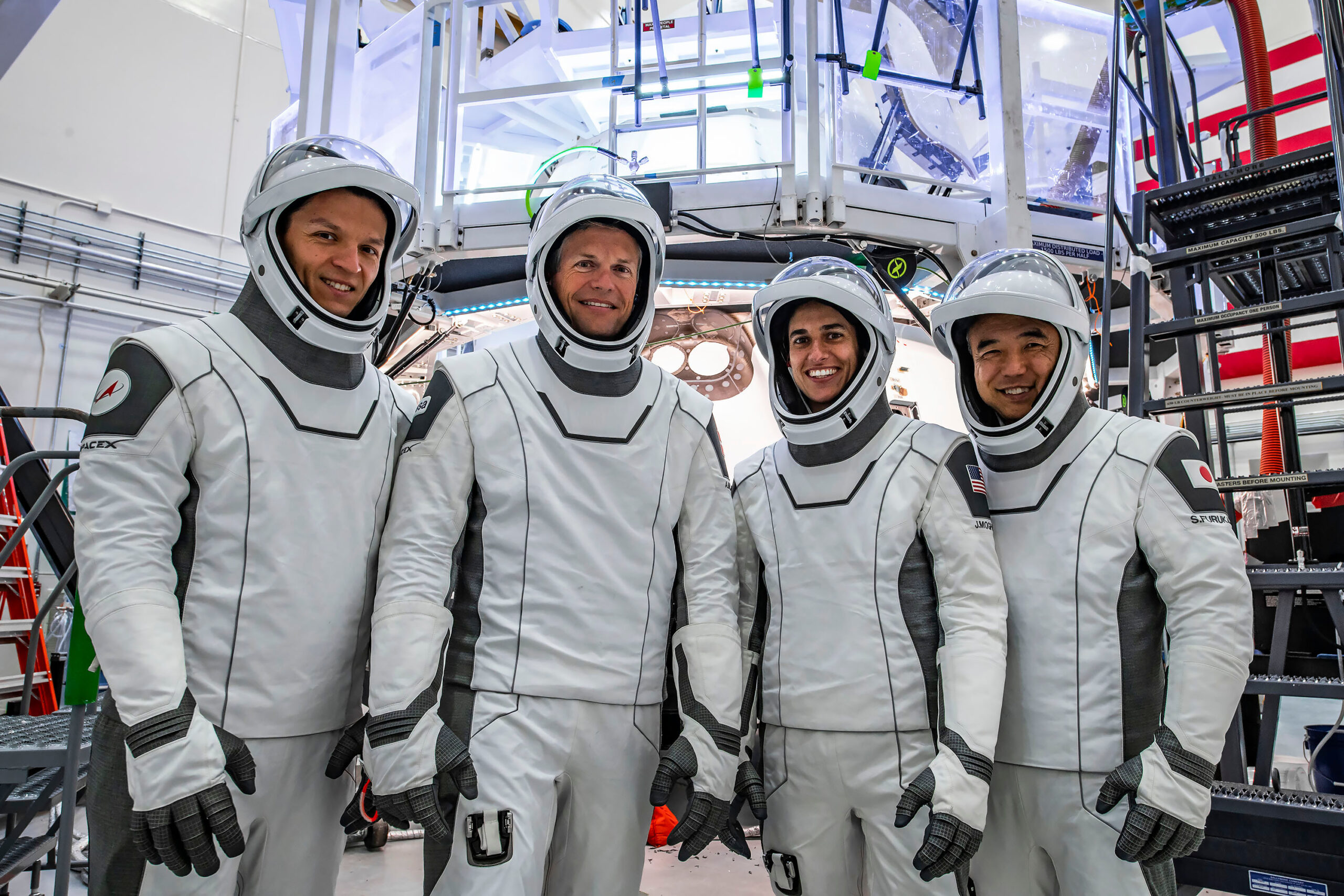 The target launch date for NASA's SpaceX Crew-7 mission to the International Space Station now is 3:49 a.m. EDT Friday, Aug. 25. Additional time was required for teams to complete pad readiness after SpaceX's recent Falcon Heavy mission lifted off from Launch Complex 39A at NASA's Kennedy Space Center in Florida. The adjustment also takes advantage of consecutive launch opportunities and deconflicts the station's cargo spacecraft traffic schedule.
NASA astronaut Jasmin Moghbeli, ESA (European Space Agency) astronaut Andreas Mogensen, JAXA (Japan Aerospace Exploration Agency) astronaut Satoshi Furukawa, and Roscosmos cosmonaut Konstantin Borisov will launch on a SpaceX Falcon 9 rocket aboard the company's Dragon spacecraft.
Crew-7 is scheduled to dock to the orbiting laboratory about 2:45 a.m. Saturday, Aug. 26, to the space-facing port of the station's Harmony module. If needed, Crew-7 has additional launch opportunities on Saturday, Aug. 26 and Sunday, Aug. 27.
Follow NASA's commercial crew blog for the latest information on Crew-7 flight readiness.
Details about the mission and NASA's Commercial Crew Program can be found by following the commercial crew blog, @commercial_crew on Twitter, and commercial crew on Facebook.