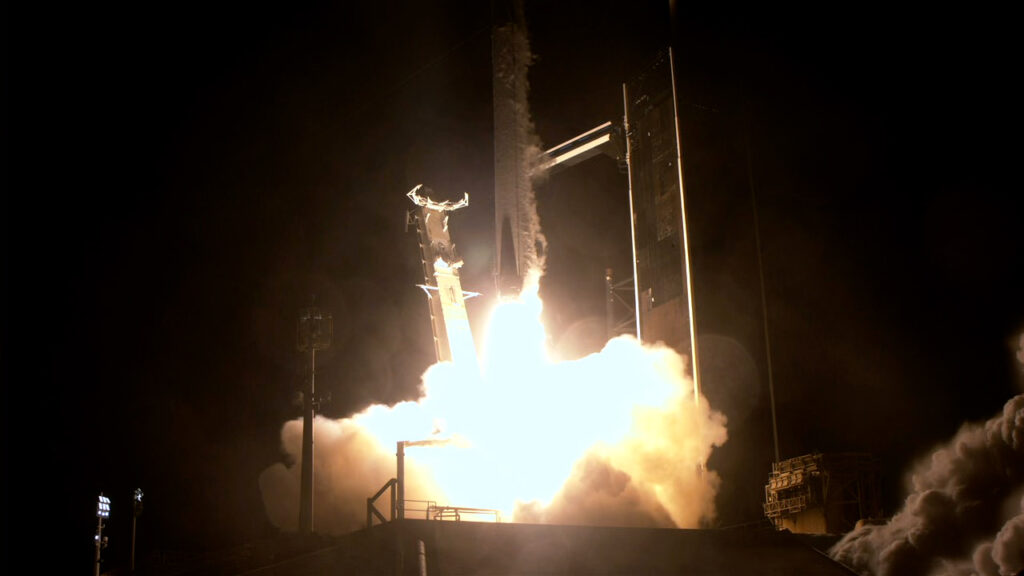 The SpaceX Dragon spacecraft carrying NASA astronaut Jasmin Moghbeli, commander; ESA (European Space Agency) astronaut Andreas Mogensen, pilot; and mission specialists JAXA (Japan Aerospace Exploration Agency) astronaut Satoshi Furukawa, and Roscosmos cosmonaut Konstantin Borisov to the International Space Station has safely reached orbit, and the nosecone has opened.
A postlaunch news conference will be held at approximately 5 a.m. EDT at Kennedy Space Center with the following participants:
Ken Bowersox, associate administrator, Space Operations Mission Directorate, NASA Headquarters
Steve Stich, manager, Commercial Crew Program, Kennedy
Joel Montalbano, manager, International Space Station Program, Johnson Space Center
Benji Reed, director, Human Spaceflight Program, SpaceX
Hiroshi Sasaki, vice president, JAXA
Josef Aschbacher, director general, ESA
NASA Television and the agency's website will air the news conference. Mission commentary will switch to NASA's YouTube channel.
Follow along with mission activities and get more information at: https://blogs.nasa.gov/station/. Learn more about commercial crew and space station activities by following @Commercial_Crew, @space_station, and @ISS_Research on X, as well as the Commercial Crew Facebook, ISS Facebook and ISS Instagram accounts.