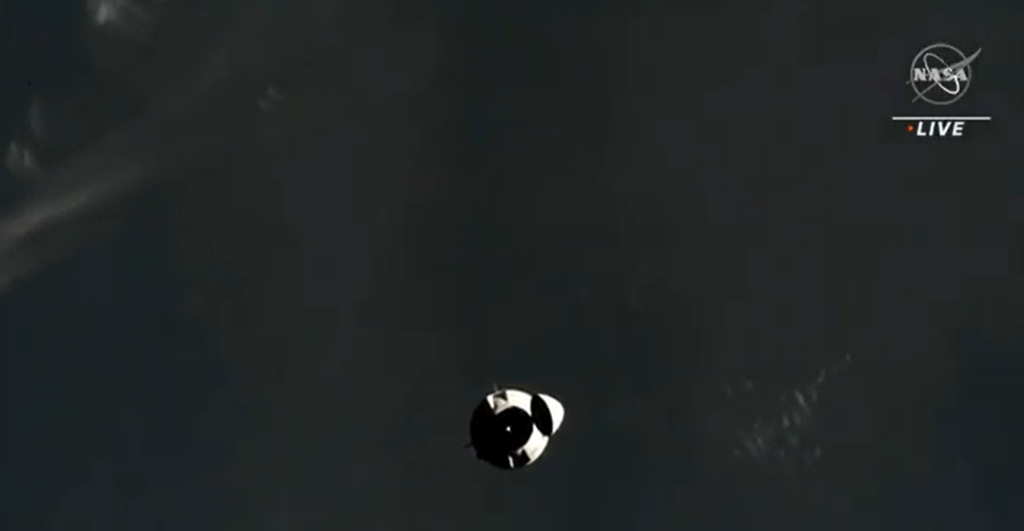 NASA astronaut Jasmin Moghbeli, ESA (European Space Agency) astronaut Andreas Mogensen, JAXA (Japan Aerospace Exploration Agency) astronaut Satoshi Furukawa, and Roscosmos cosmonaut Konstantin Borisov arrived at the International Space Station as the SpaceX Dragon, named Endurance, docked to the complex at 9:16 a.m. EDT Sunday while the station was 261 statute miles over Queensland, Australia.
Following Dragon's link up to the Harmony module, the astronauts aboard the Dragon and the space station will begin conducting standard leak checks and pressurization between the spacecraft in preparation for hatch opening.
Crew-7 will join the space station's Expedition 69 crew of NASA astronauts Stephen Bowen, Woody Hoburg, and Frank Rubio, as well as UAE (United Arab Emirates) astronaut Sultan Alneyadi, and Roscosmos cosmonauts Sergey Prokopyev, Dmitri Petelin, and Andrey Fedyaev. For a short time, the number of crew aboard the space station will increase to 11 people until Crew-6 members Bowen, Hoburg, Alneyadi, and Fedyaev return to Earth a few days later.
NASA Television and the agency's website are continuing to provide live continuous coverage of the agency's SpaceX Crew-7 mission.
---
More details about the Crew-7 mission can be found by following the Crew-7 blog, the commercial crew blog, @commercial_crew on Twitter, and commercial crew on Facebook. 
Learn more about station activities by following the space station blog, @space_station and @ISS_Research on X, as well as the ISS Facebook and ISS Instagram accounts.
Get weekly video highlights at: https://roundupreads.jsc.nasa.gov/videoupdate/
Get the latest from NASA delivered every week. Subscribe here: www.nasa.gov/subscribe