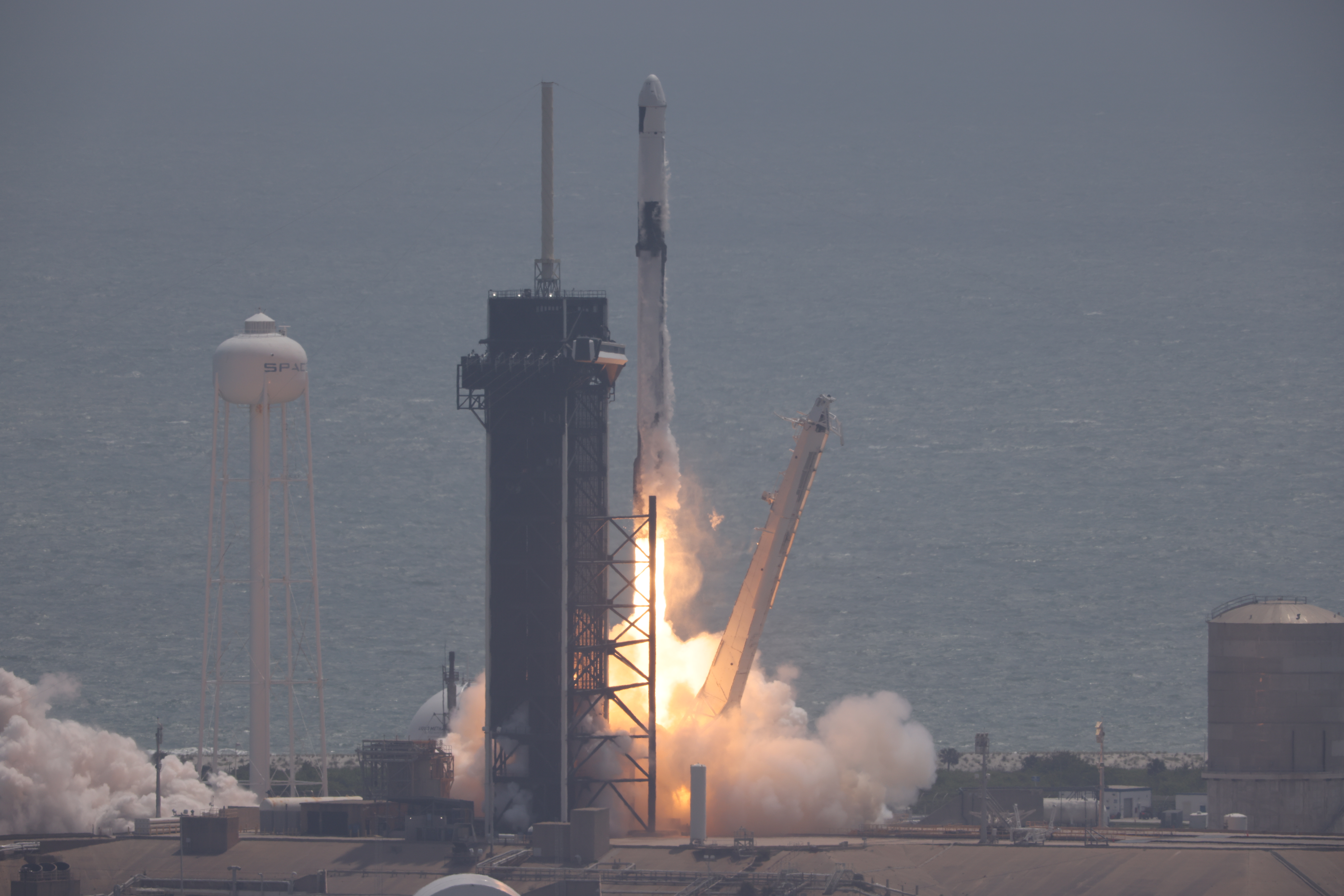 SpaceX's Dragon spacecraft – carrying several thousand pounds of critical science, hardware, and crew supplies – is on its way to the International Space Station following a successful launch from NASA's Kennedy Space Center in Florida. The company's Falcon 9 rocket lifted off from Launch Complex 39A at 11:47 a.m. EDT Monday, June 5, beginning SpaceX's 28th resupply services mission for NASA to the orbiting laboratory.
Dragon is now safely in orbit and its solar arrays have been deployed. A series of thruster firings will help Dragon reach the space station during the morning of Tuesday, June 6. Upon its arrival, it will dock autonomously to the space-facing port of the station's Harmony module, with NASA astronauts Woody Hoburg and Frank Rubio monitoring operations. Live coverage of Dragon's arrival will air on NASA TV, the NASA app, and the agency's website beginning at 4:15 a.m. Docking is scheduled for approximately 5:50 a.m.
In addition to delivering station supplies, hardware, and fresh food – including apples, blueberries, grapefruit, oranges, various cheeses, and cherry tomatoes – Dragon will deliver multiple science and research investigations, including the next pair of IROSAs (International Space Station Roll Out Solar Arrays). These solar panels, which roll out using stored kinetic energy, will expand the energy-production capabilities of the space station. This will be the third set launching in the SpaceX Dragon's trunk, and once installed, will help provide a 20% to 30% increase in power for space station research and operations.
To advance climate monitoring efforts, students from York University in Toronto, Ontario, are providing a camera that will observe snow and ice coverage in northern Canada. Other investigations launching include Genes in Space-10, a student-designed DNA experiment sponsored by ISS National Laboratory, and the next generation of seeds for NASA's Plant Habitat-03, which studies plant adaptation to the space environment.
Dragon will remain at the space station for about three weeks until it returns to Earth with research and return cargo and splashes down off the coast of Florida. To stay updated on all station activities, follow @space_station and @ISS_Research on Twitter, as well as the ISS Facebook and ISS Instagram accounts. Or follow along the station blog at: https://blogs.nasa.gov/spacestation/.