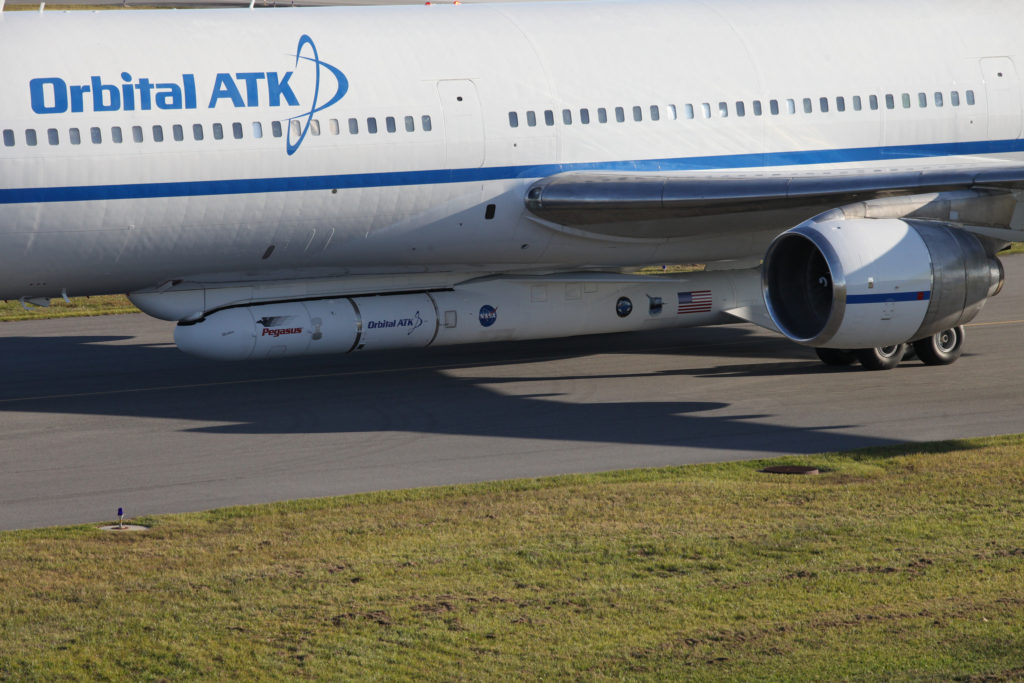 Good morning from Cape Canaveral Air Force Station in Florida, where NASA's Cyclone Global Navigation Satellite System, or CYGNSS, spacecraft is scheduled to launch this morning. The launch time has been adjusted to 8:30 a.m. EST, although the one-hour launch window remains the same and opens at 8:19 a.m. Times throughout the blog will be given in Eastern.
CYGNSS will take off aboard an Orbital ATK air-launched Pegasus XL launch vehicle, which will be carried to an altitude of about 39,000 feet and released over the Atlantic Ocean from the company's L-1011 aircraft, "Stargazer."
The launch day forecast from the U.S. Air Force 45th Weather Squadron calls for a 60 percent chance of favorable weather. The only weather condition not within limits is precipitation in the flight path, but that is expected to clear before launch time.
CYGNSS will make frequent and accurate measurements of ocean surface winds throughout the lifecycle of tropical storms and hurricanes. The CYGNSS constellation consists of eight microsatellite observatories that will measure surface winds in and near a hurricane's inner core, including regions beneath the eyewall and intense inner rainbands that previously could not be measured from space.