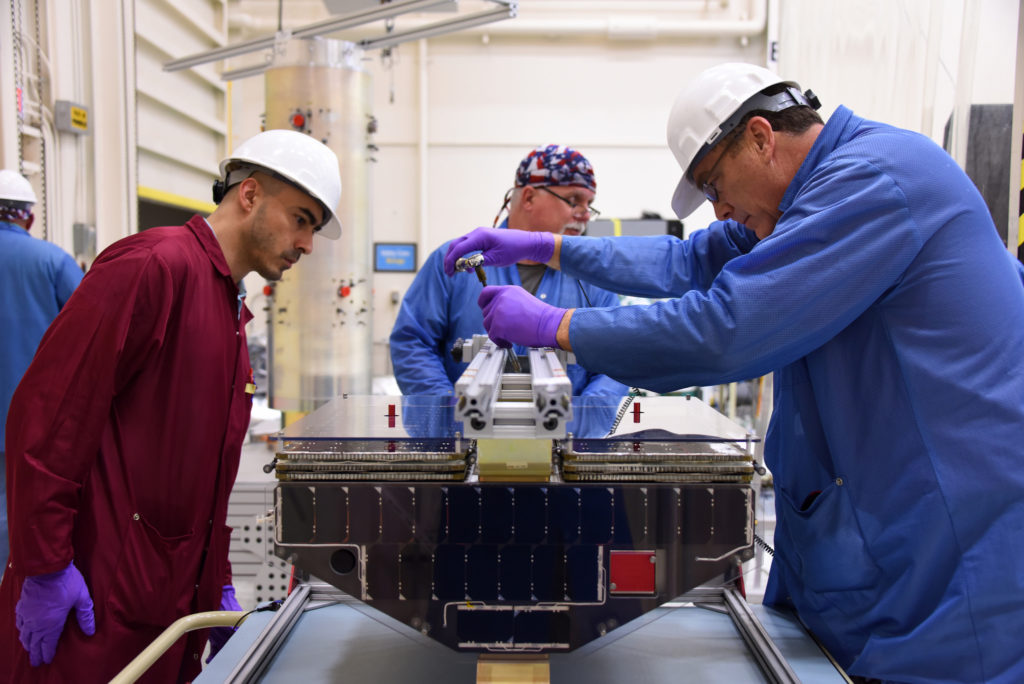 Teams from a variety of organizations within NASA, academia and industry are responsible for bringing the Cyclone Global Navigation Satellite System mission to fruition.
The Space Physics Research Laboratory at the University of Michigan College of Engineering in Ann Arbor leads overall mission execution in partnership with the Southwest Research Institute in San Antonio, Texas. The Climate and Space Sciences and Engineering Department at the University of Michigan leads the science investigation, and the Earth Science Division of NASA's Science Mission Directorate oversees the mission.
NASA's Launch Services Program is responsible for spacecraft to launch vehicle integration and launch management, and Orbital ATK of Dulles, Virginia, is providing the Pegasus XL launch service to NASA.