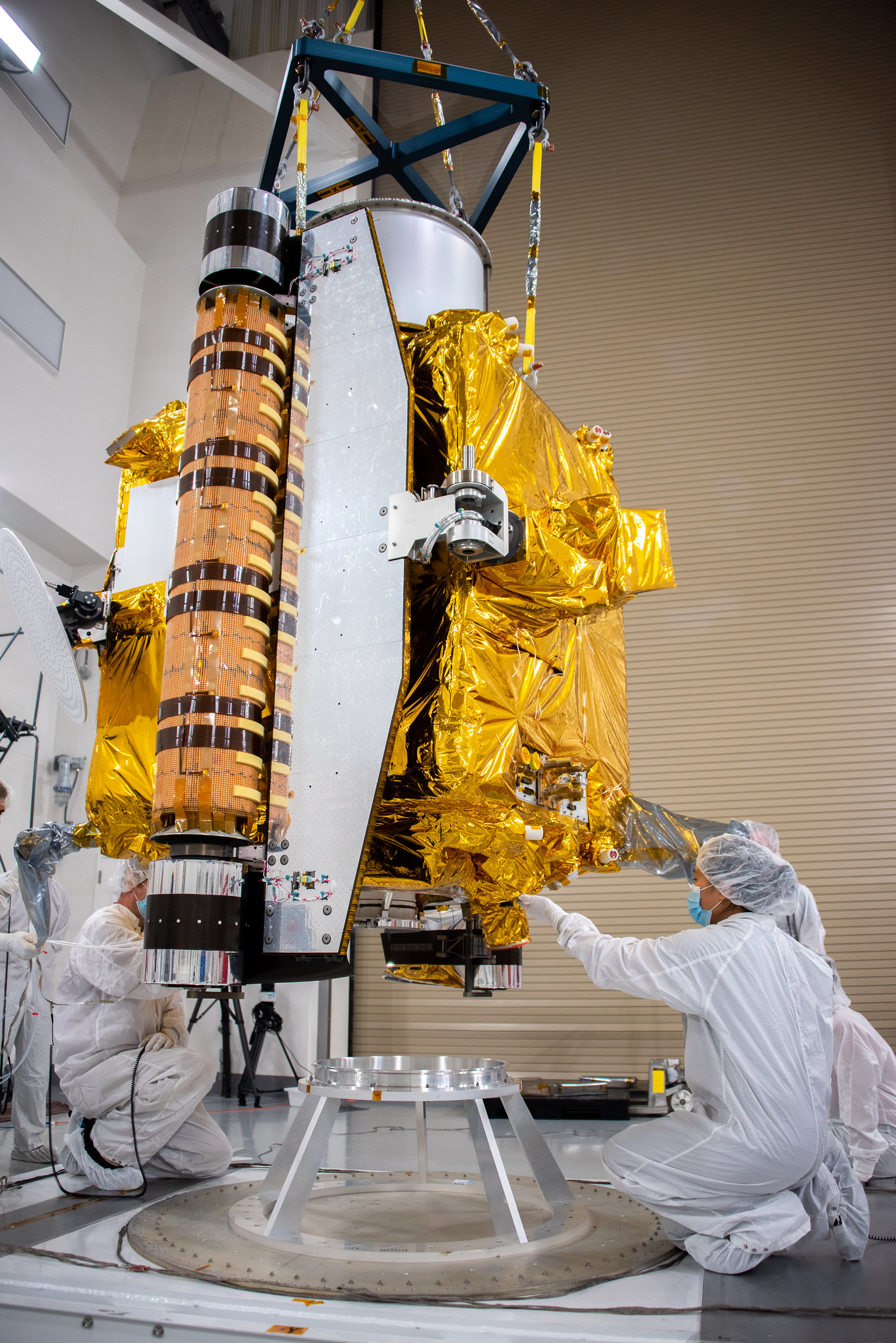 Processing of NASA's Double Asteroid Redirection Test (DART) spacecraft continues as the spacecraft was transported from the Astrotech Space Operations Facility to the SpaceX Payload Processing Facility (PPF), part of  Space Launch Complex 4 at Vandenberg Space Force Base in California, on Oct. 26. The following day, the spacecraft was removed from its container and technicians performed an aliveness test to confirm DART was in good health.
Inside the PPF, three days of hazardous operations will take place beginning on Oct. 28 as launch day nears. They include setup, fueling of the spacecraft with hydrazine, pressurization, and cleanup.
"Fueling is always a major milestone to reach during launch site processing because we don't fuel until it is getting real," said Julie Schneringer, NASA launch site integration manager. "Due to the toxicity of the fuel, we have to plan for and provide more support for this one operation more than any other single operation."
Final closeouts will occur over the next two weeks, as DART is prepared for launch aboard a SpaceX Falcon 9 rocket from Vandenberg during a launch window that opens at 10:20 p.m. PST, Nov. 23 (1:20 a.m. EST, Nov. 24). When closeouts are complete, DART will be integrated with a payload adapter, encapsulated in the payload fairing, and attached to the Falcon 9 rocket to prepare for rollout to the launch pad.
DART is a spacecraft designed to impact an asteroid as a test of technology. DART's target asteroid is not a threat to Earth. This asteroid system is a perfect testing ground to see if intentionally crashing a spacecraft into an asteroid is an effective way to change its course, should an Earth-threatening asteroid be discovered in the future. NASA's Launch Services Program, based at Kennedy Space Center in Florida, America's multi-user spaceport, is managing the launch.
DART is directed by NASA's Planetary Defense Coordination Office to the Johns Hopkins Applied Physics Laboratory and managed as a project of the Planetary Missions Program Office at Marshall Space Flight Center with support from several other NASA centers: the Jet Propulsion Laboratory, Goddard Space Flight Center, Johnson Space Center, Glenn Research Center, and Langley Research Center.