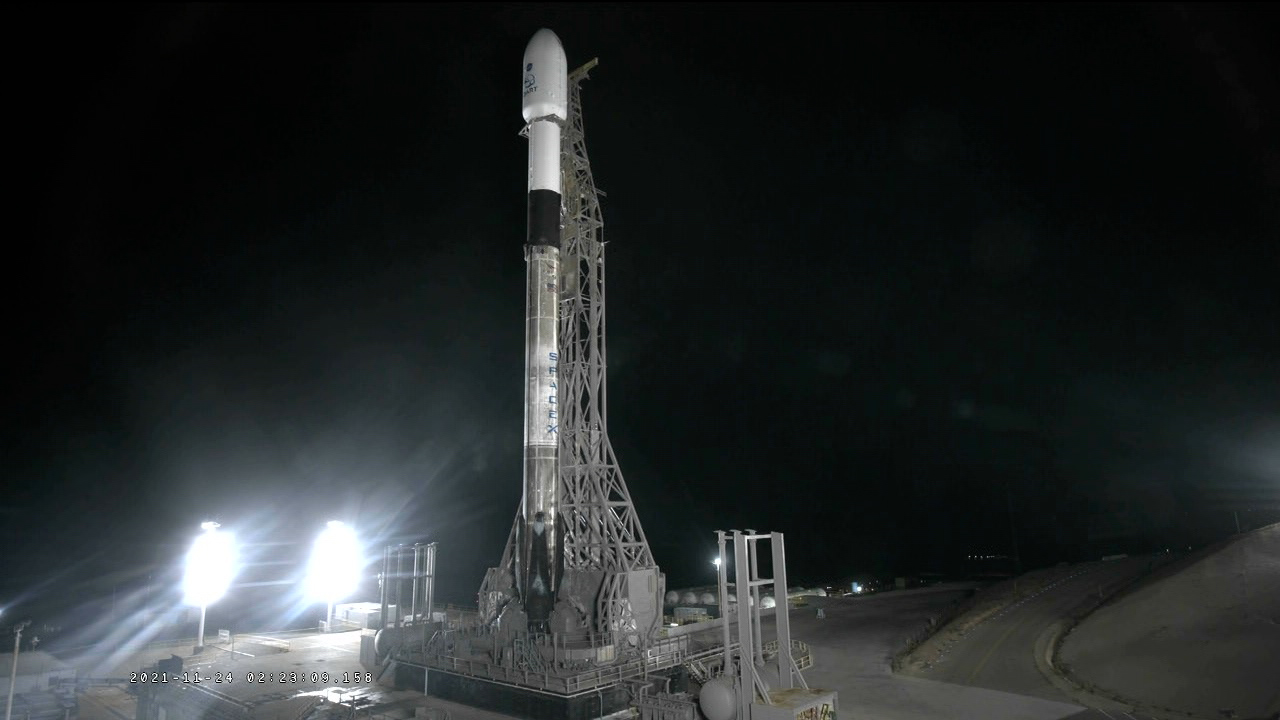 The SpaceX Falcon 9 is a partially reusable two-stage rocket. It is powered by nine SpaceX Merlin engines. Its first stage uses rocket-grade kerosene and liquid oxygen, while the second stage uses liquid oxygen.
The Falcon 9 can lift payloads of up to 50,300 pounds to low-Earth orbit, and 18,300 pounds to geostationary transfer orbit, or GTO. Falcon 9 generates more than 1.7 million pounds of thrust at liftoff. The Falcon 9 booster for this mission previously flew on NASA's Sentinel-6 Michael Freilich mission and a SpaceX Starlink mission.
The first stage separates and re-enters Earth's atmosphere, landing vertically. The Falcon 9 has four hypersonic grid fins at the base of its interstage to orient the rocket during reentry. For this launch, the first stage will land on SpaceX's Of Course I Still Love You drone ship, which will be located in the Pacific Ocean.
Stay tuned for launch coverage of NASA's DART mission to an asteroid here on the NASA blog, on NASA TV and the agency's website. Live coverage begins at 12:30 a.m. EST Nov. 24 (9:30 p.m. PST Nov. 23). Launch is no earlier than 1:21 a.m. EST Nov. 24 (10:21 p.m. PST Nov 23).