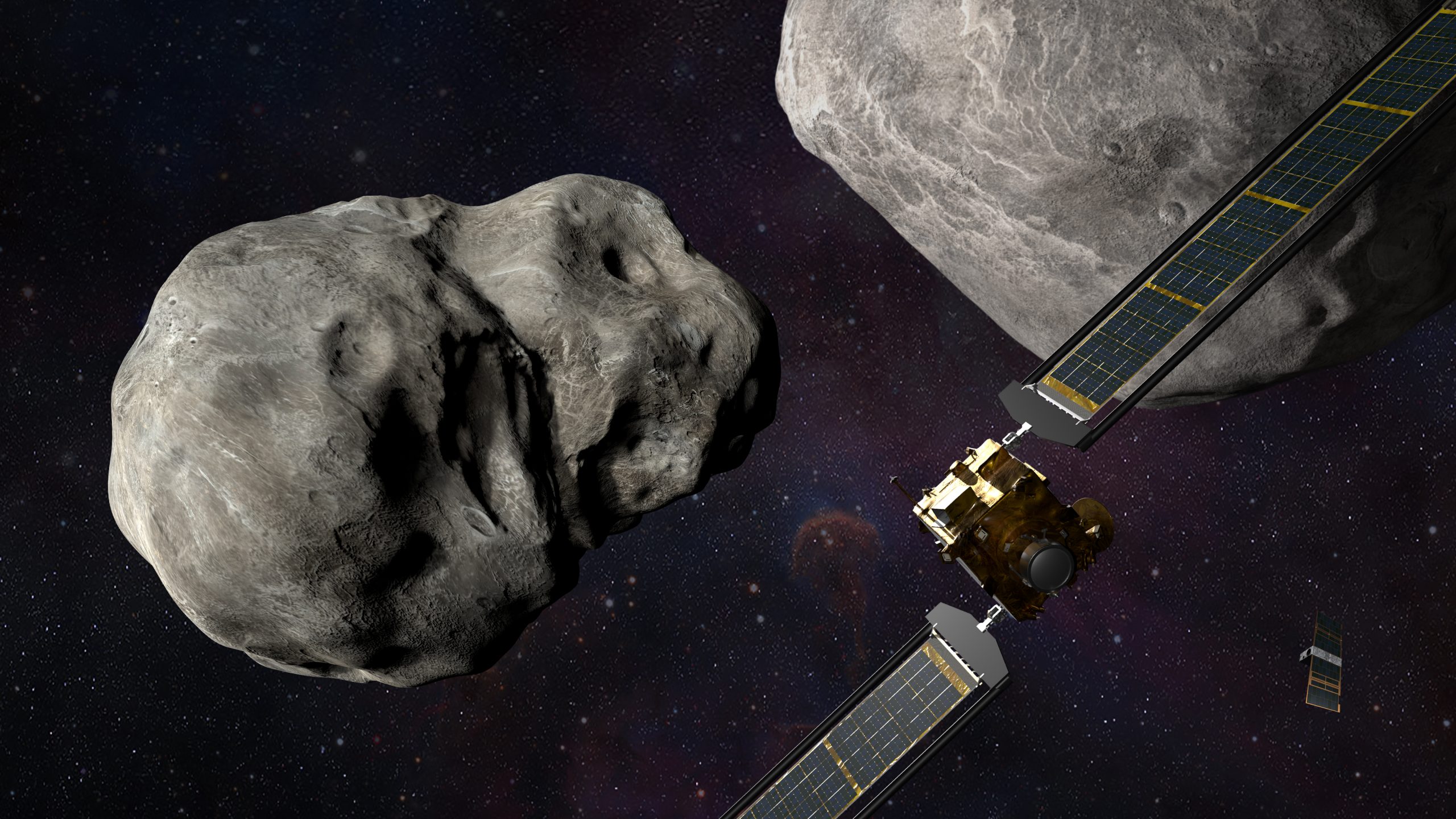 The DART spacecraft and its single instrument, the Didymos Reconnaissance and Asteroid Camera for Optical (DRACO) navigation, was built by the Johns Hopkins Applied Physics Laboratory (APL) in California. DRACO will capture images of the asteroids Didymos and Dimorphos, and support autonomous optical navigation for the DART spacecraft.
DART contains several new technologies, including the APL-developed Small-body Maneuvering Autonomous Real-Time Navigation (SMART Nav) algorithms to autonomously direct the spacecraft toward its target. SMART Nav will use images from DRACO to identify and distinguish between Dimorphos and Didymos.
DART also will fly Deployable Space Systems Roll-Out Solar Arrays (ROSA) for the first time in deep space. The arrays feature APL-developed Transformational Solar Array concentrators. The DART mission will demonstrate this new technology and mature it for future missions.