Many of our current DIY Podcast modules feature astronauts on the International Space Station. To see firsthand what goes on there and to hear student questions to the crew, watch a live downlink.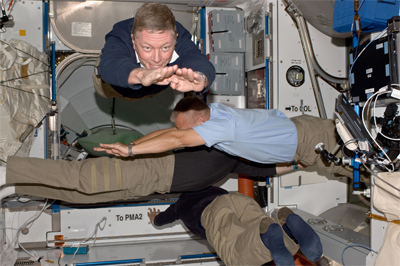 Expedition 28 flight engineer Ron Garan and other crew members
float through the International Space Station.

Tune in to NASA TV Monday, Aug. 29, at 12:35 p.m. CDT as the Museum of Flight hosts a live question and answer session between students and astronauts Ron Garan, Mike Fossum and Satoshi Furukawa. The museum currently offers a variety of activities that explore science, technology, engineering and mathematics, or STEM, and the space program. The museum seeks to use the downlink to bring these subjects alive and inspire the audience to pursue a variety of STEM activities. Students from Aviation High School, Puyallup High School, Civil Air Patrol, and Liberty High School will take part in this unique opportunity.