It's that time of year again! Many of you have or will soon begin a new school year. Maybe you've decided that this year you're going to do something exciting, something you have never done before with you students. Consider participating in the Exploration Design Challenge. Students around the world are proposing solutions for astronauts who will be exposed to radiation on long-duration missions. This challenge is for students in grades K-12.
If you've never participated in a NASA challenge, it may seem intimidating. NASA has a solution to help alleviate your fears. The Aerospace Education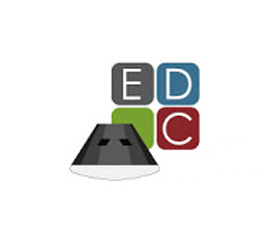 Services Project is offering three different webinars on the engineering design process.
On Aug. 26 and Sept. 9, you can participate in the online seminar "The Engineering Design Process: Part 1– Ask, Imagine, Plan." According to the AESP site, participants learn about problem identification, brainstorming and design challenges using the "Spaghetti Anyone?" tower building activity.
On Aug. 29, "Part 2 — Create, Experiment, Improve" will be offered. In this hands-on webinar, you will learn about the build, test and evaluate, redesign, and share-the-solution steps of the engineering design process.
On Sept. 23, you will learn how to modify your lessons to teach the engineering process in the session entitled "Applying the Engineering Design Process to STEM Content."
AESP education specialists facilitate these free NASA webinars. You will not need any special software or equipment to participate. Simply go to the meeting room website listed on the AESP Webinar site to participate. To join the challenge, go to the EDC website and register your students for the Exploration Design Challenge. Participating students and their sponsors will become a part of history as their names are sent on the test flight of the Orion Multi-Purpose Crew Vehicle.
This is your opportunity to join in making history!
This post is part of a series about the NASA Exploration Design Challenge.
NASA Exploration Design Challenge
Please Note: If you leave a comment, do not include a link to your blog or other websites. We typically won't be able to approve your comment if you add a URL.