How often has someone who is not an educator told you, "I wish I were a teacher so I could have summers off"? Who has summers off?! As a teacher, I usually taught summer school, took classes or participated in professional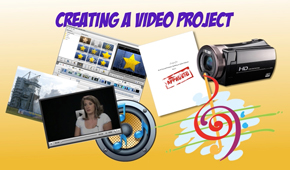 development. Then I would plan for the upcoming year. Summers off? Probably not.                 
As you're planning your summer, consider learning how to create a podcast with students. The Do-It-Yourself Podcast tutorial videos allow for on-demand professional development. Watch the videos when you have time. Follow the steps to create an audio or video file. Pause, rewind, and replay the video at your own pace to follow along.
Happy summer! I hope you do have time to relax and enjoy it!