As we went through the countdown, just minutes before the launch of NASA's Perseverance rover, we got a message that seemed fitting: "there is an Earthquake in Pasadena." MiMi Aung, the project director of Ingenuity, the pioneering Mars helicopter was just on air from the Jet Propulsion Laboratory when her world started shaking. "She seemed a little more nervous than normal." somebody remarked and wondered why. Minutes later, the same person wondered: "how did she keep it together during all this?"
This is the question many have asked many times, and the Perseverance team answered it over and over, not by words, but by actions. Here are some Perseverance moments during the past few years.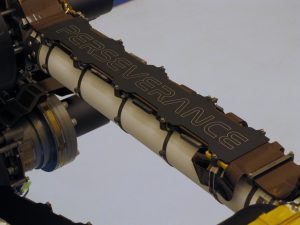 We really struggled building a coherent team and executing on schedule. When Administrator Bridenstine came into his job, I had a briefing of all the missions and issues. I flagged Mars2020 to be yellow trending orange. In NASA-speak, this means we had too many issues, too many challenges and we could not resolve them as quickly as we wanted.
With several new leaders on the team (including me!), we struggled building a coherent and trusting team that could achieve. Eventually, I asked for a monthly status meeting, spending almost a half a day per month personally over and above the regular updates and comms, and we started listening to each other. We all figured out how we could help accelerate solutions to problems. I was always up to date and could answer questions from Capitol Hill and Executive Offices with data that was never older than days or weeks.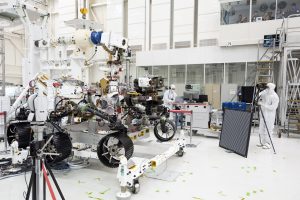 To help keep us on schedule, we ran termination/continuation reviews of two instruments that we could fly without. The teams locked onto them and both instruments are now en route to Mars – fully tested and completed. I still do not totally know how they did it. But they did, with renewed focus, and led by experts like Howard Eisen. Somebody needs to do a study on him and his magic.
Just when we thought it could not get much worse with instruments, one of our international partners had a test failure and over-tested their flight electronics, setting them back tor months. That instrument, too, is on the way to Mars now. The team broke every record rebuilding and testing.
During a static test, the shell protecting the rover during entry descent and landing cracked and we needed to rebuild it! We had no reserves on top of a very aggressive plan. But, the team showed up within the initially agreed upon schedule with a new shell. which is now on the way to Mars.
Building an excellent and hugely dedicated team, and with the huge dedication of the team, we started to turn green on schedule, although we used more money than we intended to. But because of the tremendous transparency throughout, our stakeholders agreed with us that after mission success, schedule was a higher priority than cost for this mission at the given time. This is what made us successful because it created enough reserve for us.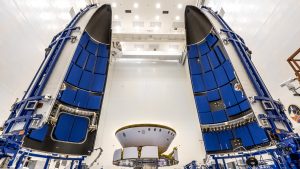 I remember us shipping the rover to Florida and a day before I called the manager with a simple question: "did we do everything we could have, without shortcuts, to make this rover successful". He said "absolutely – we did it as well as we know how".
And then came March and we shut down as a country and as a world. Within 24 hours of this, we made a plan, as a team – it took everybody. Using NASA airplanes, we allowed integration and test engineers to remain in a bubble  as they traveled to their important work and keep the teams safe. Some engineers moved to Florida for months and never returned to their families till now – with the rover on the way to Mars. Perseverance.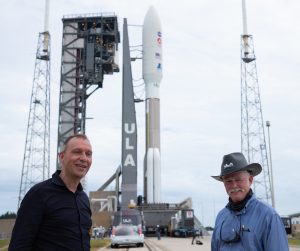 The launch vehicle contractor United Launch Alliance (ULA) led by Tory Bruno also kept their team in a bubble and kept on moving toward launch. And when in June a resurgence of COVID in Florida started driving up the number of positives, the company again shut everything down to help prioritize. We lost a few days of the launch window due to COVID and within a week or two the problem was addressed. Perseverance.
And when the wet dress rehearsal revealed a technical flaw on the third stage motor, the NASA and ULA team came up with a fix. We had one meeting on a particular day at 3 pm with a conclusion that said "it is either this fix, or we are not launching this year." The diagnosis was correct. We launched.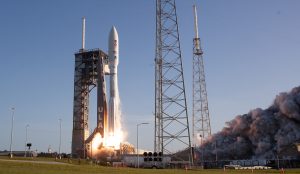 We had to change the entire launch two weeks ago into a virtual experience. The team used this as an excuse to do a better job, telling the story of this mission like none before. Perseverance.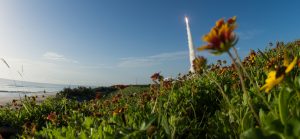 Besides the Earth quake, the launch was picture perfect and about an hour after launch, Perseverance was released towards Mars. The picture below shows a candid shot of ULA CEO Tory Bruno, NASA Administrator Jim Bridenstine and I about 30 seconds after that moment.
We immediately got carrier signal, and knew all was good, but the signal was too strong for our sensitive ground based antennas and it took us a couple of hours to match them and another few hours until Perseverance was in a nominal mode and we knew it was happy and healthy in its new home in space. We purposely went on camera for our press conference without waiting for that resolution because we want to share with everybody using the same values that got us to launch: trust, perseverance, technical excellence, and ONE team with everybody pulling in the same direction – towards mission success.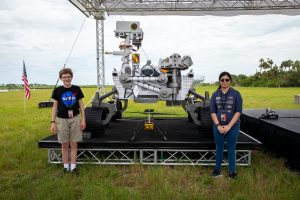 We will have more challenges, I am sure, it is a space mission after all. But, the same values and characteristics that got us here will give us the best chance to be successful throughout the mission: trust, perseverance, technical excellence, and ONE team supporting each other.