I am happy to announce that I have made a selection to permanently fill the critical position of Deputy Associate Administrator for Programs (DAAP).  Dr. Wanda Peters will join us on August 31 to begin working with us in this important role for SMD.  I  want to extend my sincere appreciation for Mayra Montrose, who has done a wonderful job filling this critical role in , serving as the acting DAAP.  I particularly want to recognize all of Mayra's efforts working with the NASA centers to understand and mitigate the impacts of COVID-19 on our projects.  She was also a critical part of the team that helped ensure the successful launch of Perseverance last week.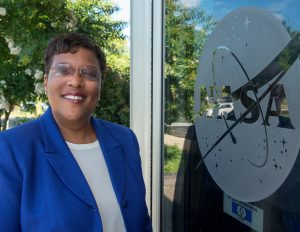 Wanda has more than 35 years of extensive technical and programmatic experience, which includes approximately 25 years serving in leadership roles. She has worked at the directorate, division, and branch levels, gaining valuable experience in the areas of program, project and business management, institutional operations, mechanical systems engineering, space technology development, and safety and mission assurance.
Currently, she serves as deputy director for planning and business management at Goddard, where she is responsible for strategic planning, policy development, program, project and personnel management, and programmatic oversight of the Flight Projects Directorate (FPD) portfolio. That portfolio consists of over 80 missions in various phases of the life cycle with a combined annual budget of $3.5 billion.
Wanda received both a Ph.D. in systems engineering and Master's degree in engineering management from George Washington University, a Bachelor of Science in engineering from the Catholic University of America, and a Bachelor of Science in biology from the University of Maryland, Eastern Shore.
Wanda's extensive technical and programmatic expertise demonstrated by her accomplishments over the past 35+ years clearly demonstrates her ability to succeed in this critical position overseeing and assessing SMD's multi-billion dollar portfolio of over 100 missions.
Please join me in welcoming Wanda to Headquarters!