The view from space is out of this world…literally, especially when we're looking back at Earth. We think all of NASA's images of our home planet are spectacular, but everyone has their favorites. Now, we're inviting you to help narrow down your favorite images, for Tournament Earth.
Combining NASA's various satellite views of our home planet can make something really spectacular, like these Blue Marbles, with more than six different data sets combined into two gorgeous images.
In the Bahamas, tides and ocean currents sculpted sand and seaweed beds into these stunning multicolored, fluted patterns.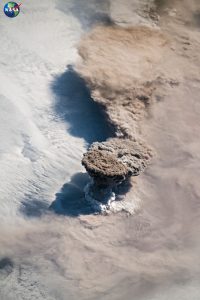 We can even see volcanic eruptions from space! Astronauts have a front-row view of our planet and how it changes from day to day, like this incredible image of Raikoke Volcano erupting.
Now, go vote!