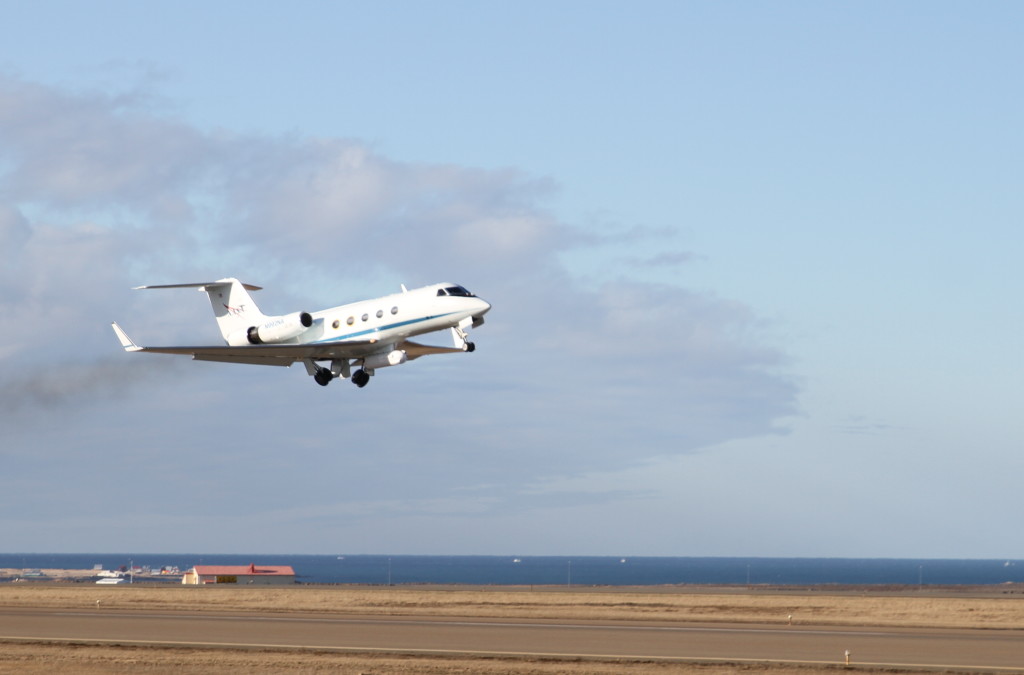 by Patrick Lynch / KEFLAVIK, ICELAND /
On Monday morning, the Oceans Melting Greenland (OMG) team left the chill of Keflavik (32 degrees Fahrenheit but with a relentless, stinging wind) for the more ruthless cold of -8 degrees Fahrenheit in Thule, Greenland.
Before landing, the seven-person team will fly over coastline near Thule today to map glaciers where they meet the sea. After today, the team will make three more science flights to complete mapping the entire Greenland coastline – this information about the heights of hundreds of glaciers will form the baseline for the next five years of study, providing new insights into the ice sheet's contribution to sea level rise.