by Emily Schaller and Jane Peterson / OSAN AIR BASE, SOUTH KOREA /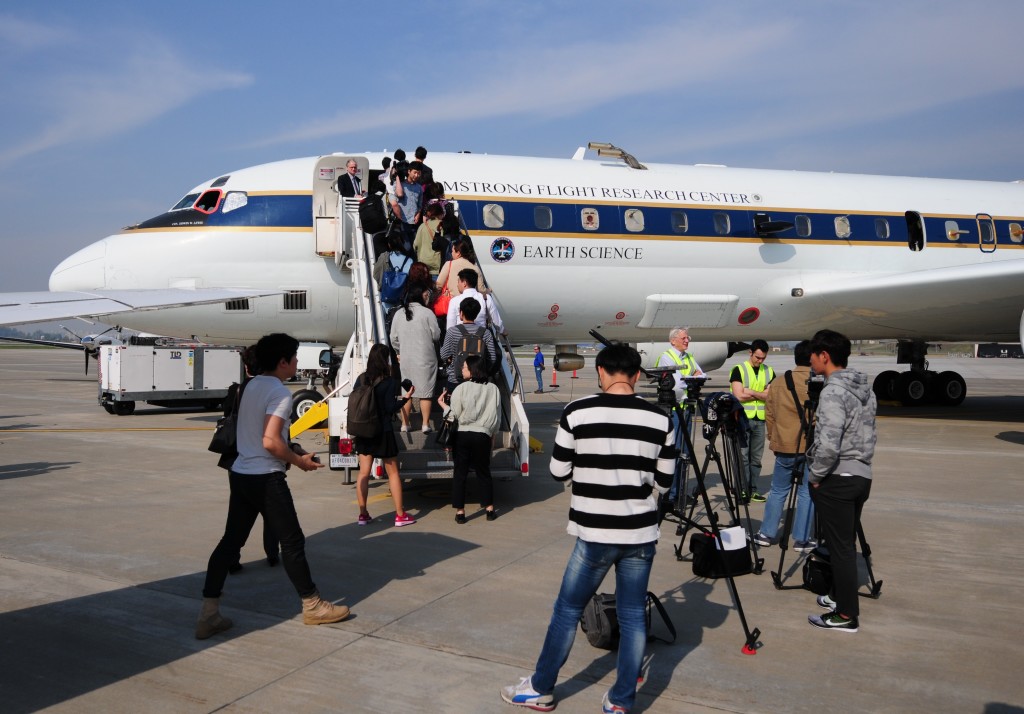 Reporters board the NASA DC-8 aircraft to talk with researchers about the many instruments in the flying laboratory. (Credit: NASA/Jane Peterson)
On Friday April 29, over 100 guests and media attended the official kickoff of the Korean US Air Quality (KORUS-AQ) field experiment at Osan Air Base near Seoul.  The event included talks about the project and tours of the three KORUS-AQ aircraft: the NASA DC-8, NASA King Air B-200 and the Hanseo King Air B-200. Pilots, navigators, scientists, engineers and technicians answered questions about the science of the mission and the technical aspects of using aircraft to study air quality.
Dignitaries attending the event included Marc Knapper, Deputy Chief of Mission for the U.S. Embassy, President of the National Institute for Environmental Research (NIER) Jin-Won Park, NIER Director General Jihyung Hong and Ministry of the Environment Director General Jung-Kyun Na. About 50 NIER guests also attended to learn about the mission that will be taking place in South Korea over the next six weeks.
You-Deog Hong, Director of the NIER Air Quality Research Division and KORUS-AQ mission scientist Jim Crawford of NASA Langley Research Center gave a presentation about the mission. KORUS-AQ flights are expected to begin as early as Monday, May 2.

Over the next six weeks these aircraft will take to the skies above South Korea. The KORUS-AQ team pose by the three research aircraft, from left to right, the NASA King Air, the NASA DC-8, and Hanseo King Air. (Credit: NASA/Jane Peterson)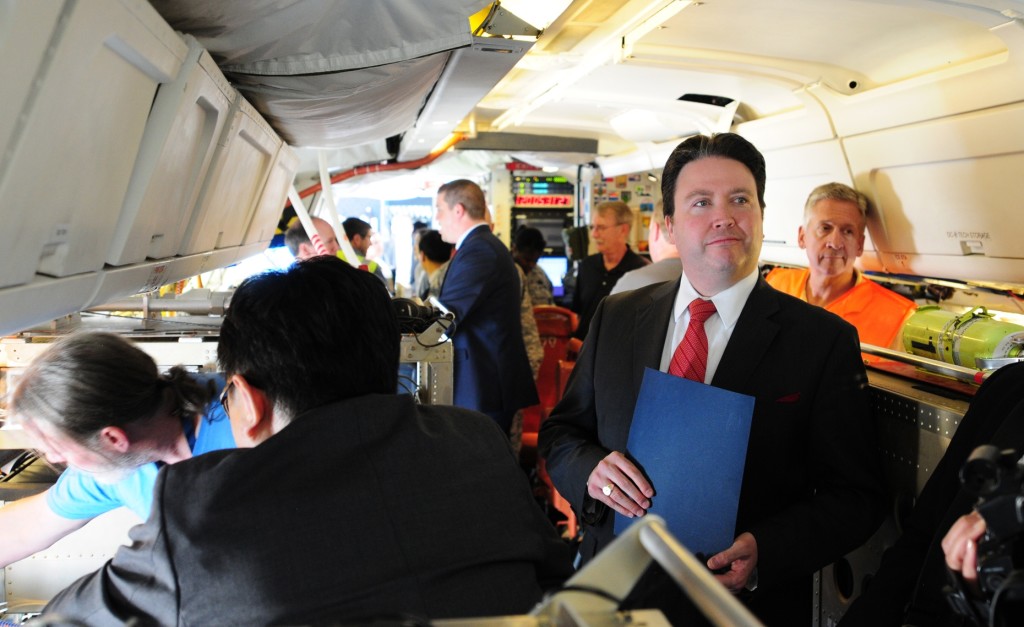 Marc Knapper, Deputy Chief of Mission for the U.S. Embassy, tours the inside of the NASA DC-8. (Credit: NASA/Jane Peterson)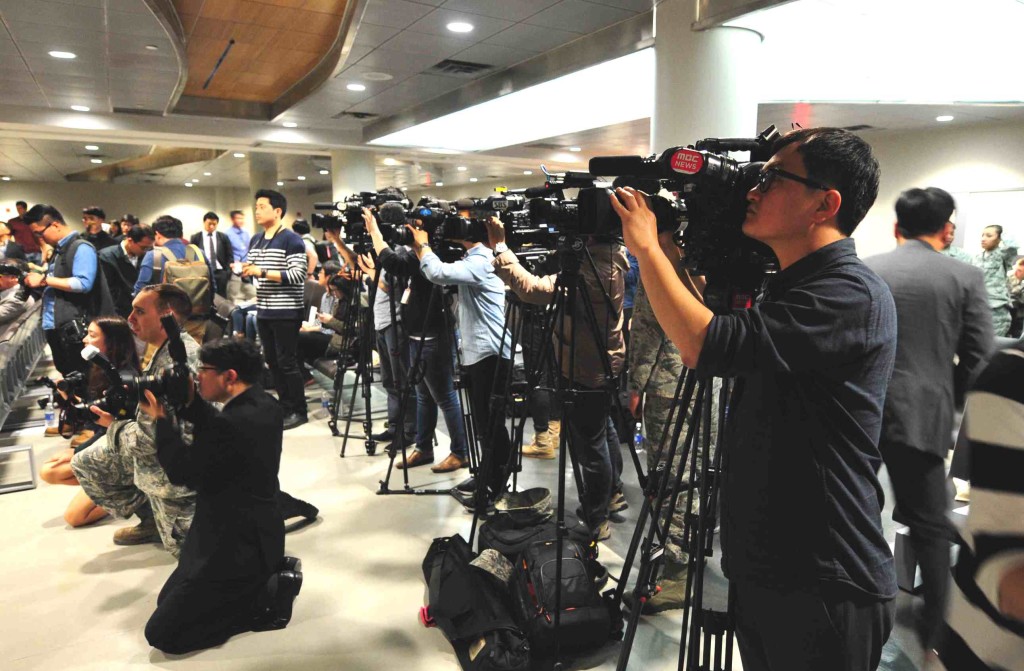 Over 30 members of Korean and International media covered the KORUS-AQ media event at Osan Air Base. (Credit: NASA/Jane Peterson)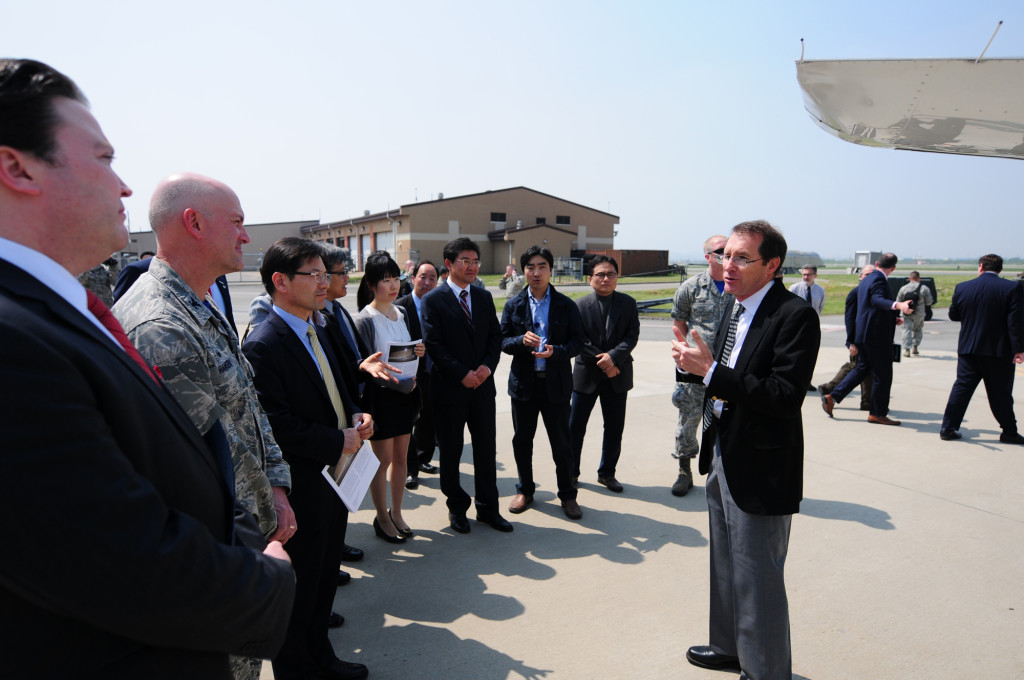 Jim Crawford, KORUS-AQ U.S. lead scientist from NASA Langley Research Center talks to invited guests including Marc Knapper, Deputy Chief of Mission for the U.S. Embassy (far left) and Colonel Andrew Hansen, 51st Fighter Wing Commander (second from left).  (Credit: NASA/Jane Peterson)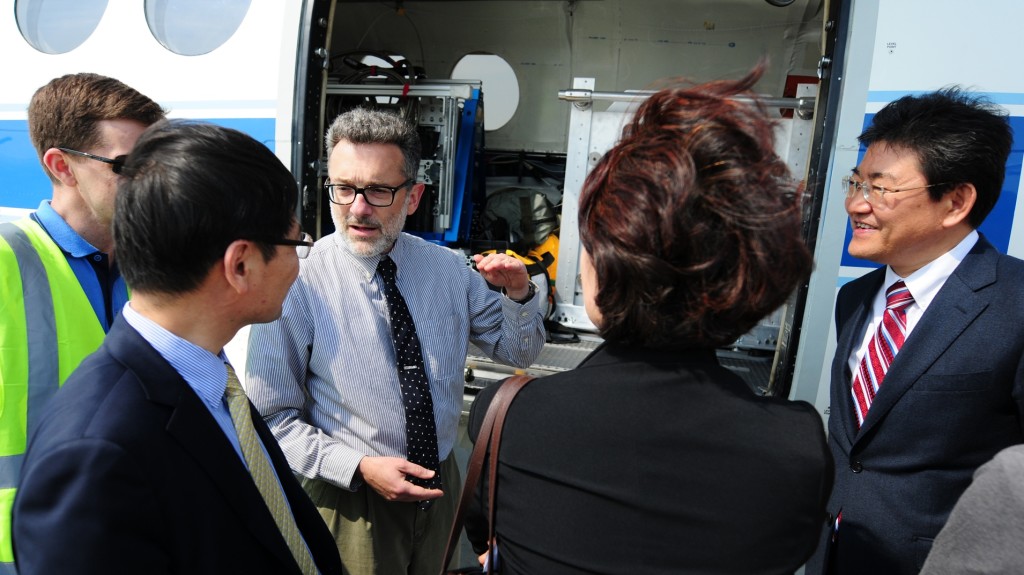 Jay Al Saadi (center left) of NASA's Langley Research Center talks to NIER President Jin-Won Park (far right) next to the NASA King Air B-200 aircraft. (Credit: NASA/Jane Peterson)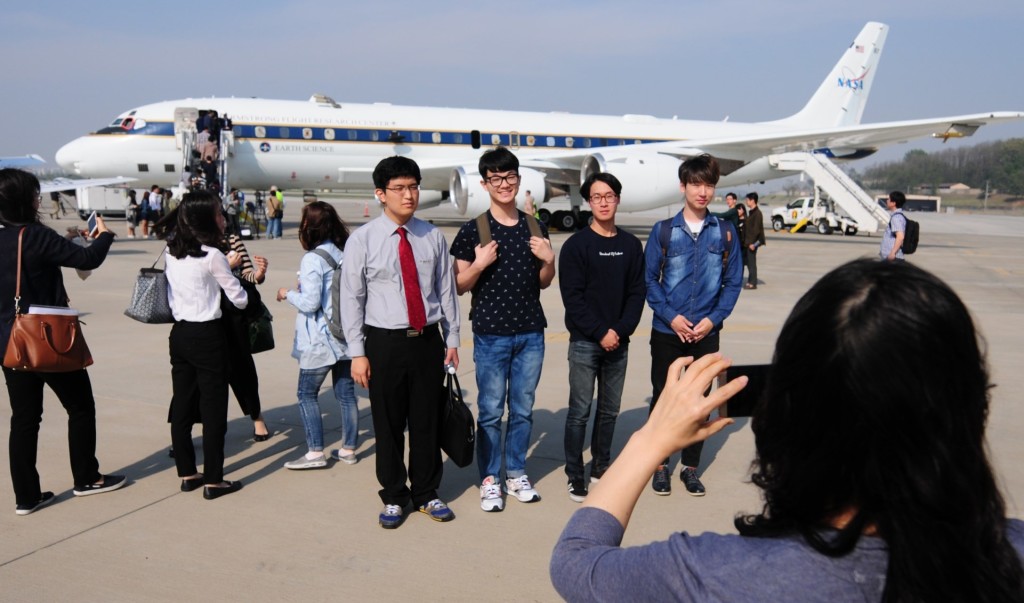 Students from the National Institute for Environmental Research pose for the cellphone with NASA's DC-8 flying laboratory. (Credit: NASA/Jane Peterson)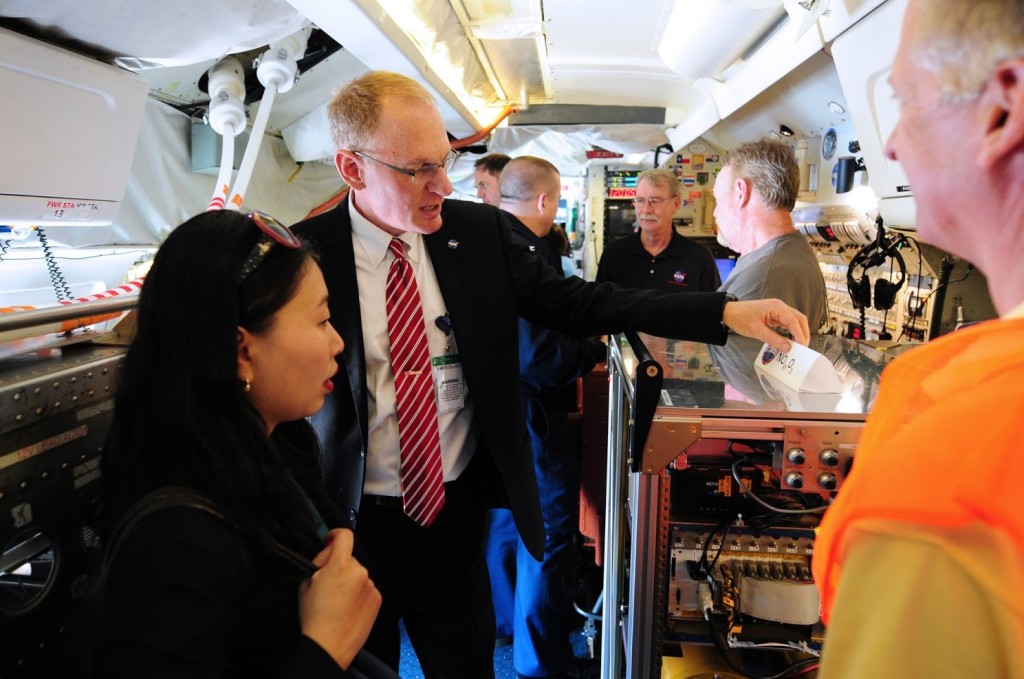 Barry Lefer, NASA Tropospheric Chemistry Program Manager from NASA Headquarters, describes air quality instruments to visiting guests onboard the DC-8. (Credit: NASA/Jane Peterson)