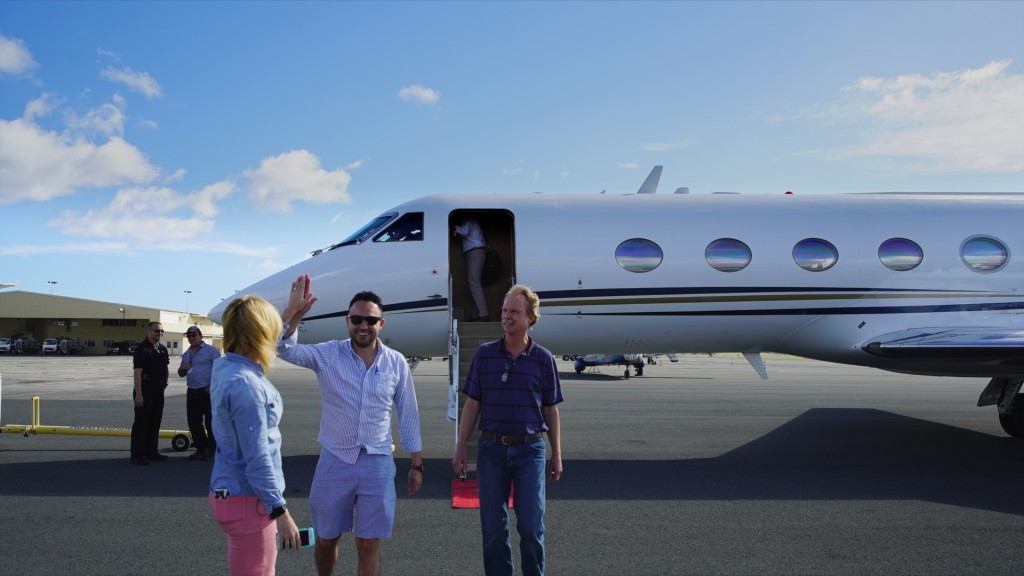 by Carol Rasmussen / OAHU, HAWAII /
The Coral Reef Airborne Laboratory's research aircraft collected its first coral reef data on Sunday, June 19. As the Gulfstream-IV aircraft approached Oahu from Southern California, it took a sharp right turn off the normal approach route. The plane flew a long, straight line above the island's windward coast, then turned around and flew a second line right next to the first one, like lawnmower tracks. As it flew, NASA's Portable Remote Imaging SpectroMeter (PRISM) collected spectral measurements, light reflected from the Oahu coastal waters below the aircraft.
As CORAL project scientist Michelle Gierach waited for the plane in Honolulu, she watched the flight lines on her computer, using flight-tracker software. "We've been on location waiting for this exact moment," she said. "Everything has come together — the weather, the plane, and the in-water team. Right now we're having optimal weather conditions. The field team is in the water as the plane is flying over. You can see [the plane] is aligned perfectly over Kaneohe Bay."
The group is planning one or more additional science flights, but Gierach is already happy with what CORAL has accomplished. "This has been a long day coming," she said. "I can't believe everything has aligned perfectly. It's been a super-successful operational readiness test."
   Gierach gives an overview of the CORAL campaign's research aircraft and the PRISM instrument.