On a clear day from atop a 100-foot tower on a peak north of Fairbanks, you can see 100 miles in every direction. The rolling hillsides are covered in black spruce, white spruce, some birch, with shrubs and moss beneath them.
For Chip Miller, deputy science lead for NASA's Arctic Boreal Vulnerability Experiment, or ABoVE, it's an unmatched view of the region's carbon.
"You see the boreal forest of interior Alaska and all of the above-ground carbon that's stored there," he said. "And it's carbon dioxide that's been sucked out of the atmosphere by all of those trees and all of those plants."
The ABoVE field campaign is studying how Alaska and northwest Canada are changing in a rapidly warming climate. On the hot Wednesday morning of July 13, Miller checked in on the tower that has played a key role in tracking the changes in greenhouse gases since 2011.
"There are such massive amounts of carbon dioxide exchanged between terrestrial biospheres and the atmosphere, and they vary quite a bit from year to year, and even month to month, week to week or day to day, depending on climate conditions," said Miller, a researcher with NASA's Jet Propulsion Laboratory. "We make these measurements here at the tower, 24/7, 365 days a year, to give us that continuous record of what's going on with the carbon cycling."
Instruments on the tower, which is operated by the National Oceanic and Atmospheric Administration, measure the amount of carbon dioxide, carbon monoxide and methane in the air. The tower measures gases that drift in from as far away as Canada and the Brooks Range in northern Alaska.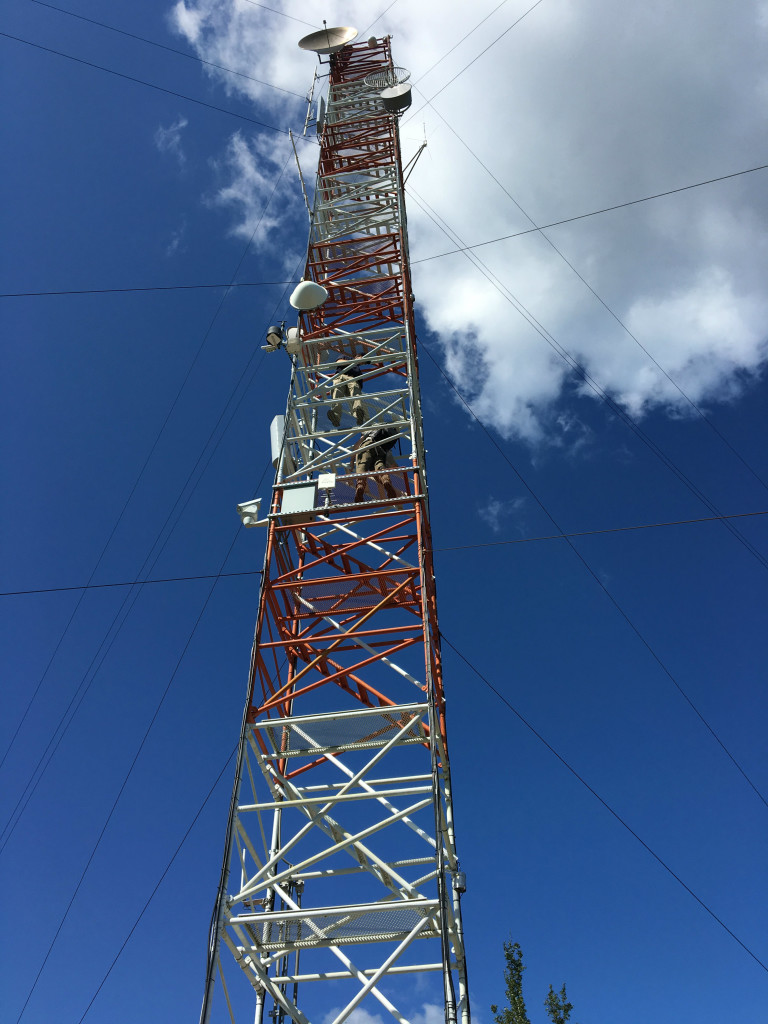 Carbon dioxide is the most important greenhouse gas that's exchanged between the atmosphere and the vegetation on the ground, Mlller said. Methane is a potent greenhouse gas that is released from wetter ecosystems. Carbon monoxide is a key product of wildfires and so helps scientists detect when a burn is releasing the carbon stored in forests into the atmosphere, he said.
While 2016 has so far not been a big fire year for interior Alaska, last year about 5 million acres burned, he said, noting that large fires could send smoke billowing across the landscape.
"The acrid quality of the air would make a heavy pollution day in Los Angeles or Beijing look like nothing," he said.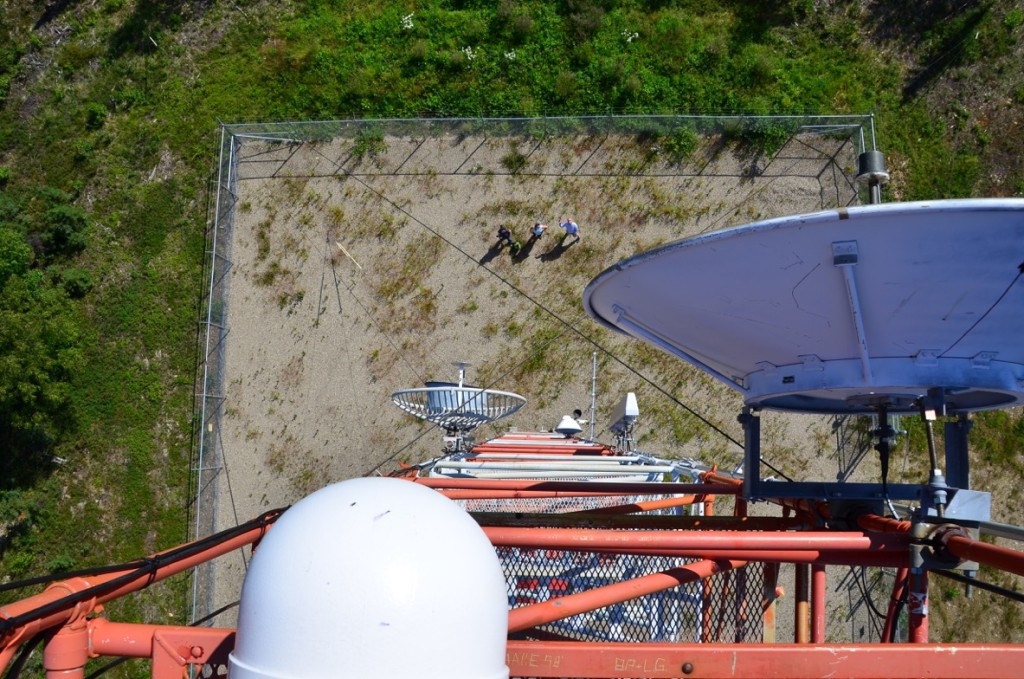 Since the tower started collecting measurements, Miller and his colleagues have been analyzing the data. They can identify individual fire plumes that drift toward the tower. And when they compare measurements year to year, they've found that there's a lot of variability year to year in carbon dioxide—but not necessarily of the methane.
"We're still trying to understand why the methane is not varying as much as we think it might," Miller said. "That's part of the ongoing scientific investigation."