by Sam McDonald / HAMPTON, VA. /
Flying airborne science missions requires skill, patience and adaptability.
The C-130H pilots flying now over the eastern United States measuring carbon dioxide and methane for NASA's ACT-America field campaign are asked to fly precise routes, giving scientists an opportunity to gather very specific sets of data on sources, absorption and movement of these gases.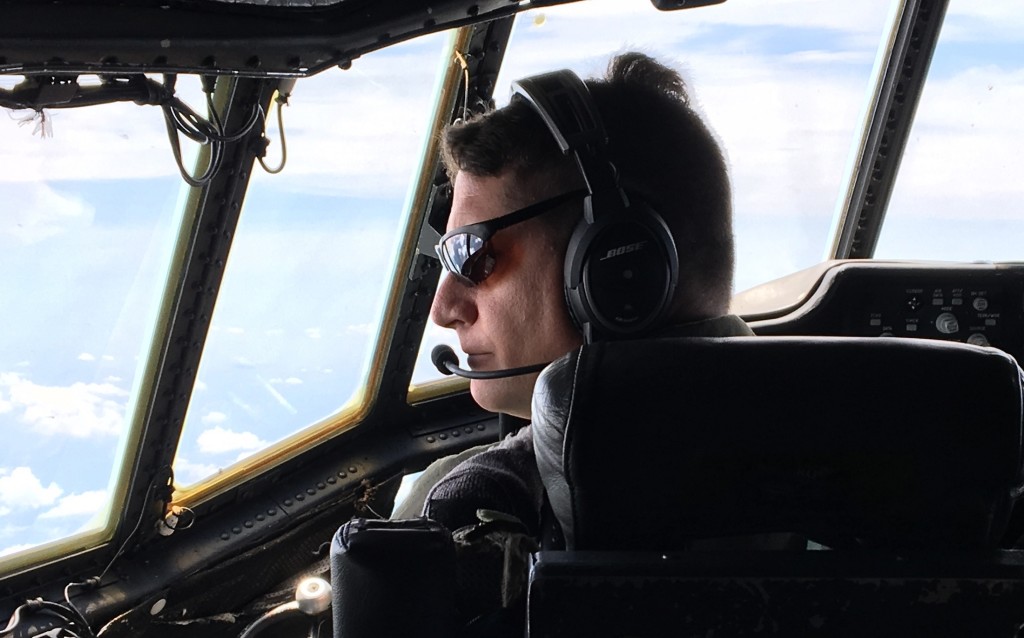 Readings taken by instruments aboard the aircraft will be compared to those collected on the ground, aboard a second ACT-America aircraft, and from a satellite on orbit. Making apples-to-apples comparisons means following exact flight profiles while shepherding the airplane through weather that's not always sunny and mild.
Pilot Jim Lawson draws on 28 years of flying as a Navy pilot and a civilian flight instructor, putting in more than 10,000 hours at the controls of 11 different types of aircraft. Last year, he flew more than 30 times for NASA's Operation IceBridge.
Jeff Callaghan has made the C-130 his specialty. He's been piloting that type of aircraft since getting his wings as a Marine in 1995. He has accumulated more than 3,000 hours in the C-130. In May, Callaghan flew as part of NASA's North Atlantic Aerosols and Marine Ecosystems Study.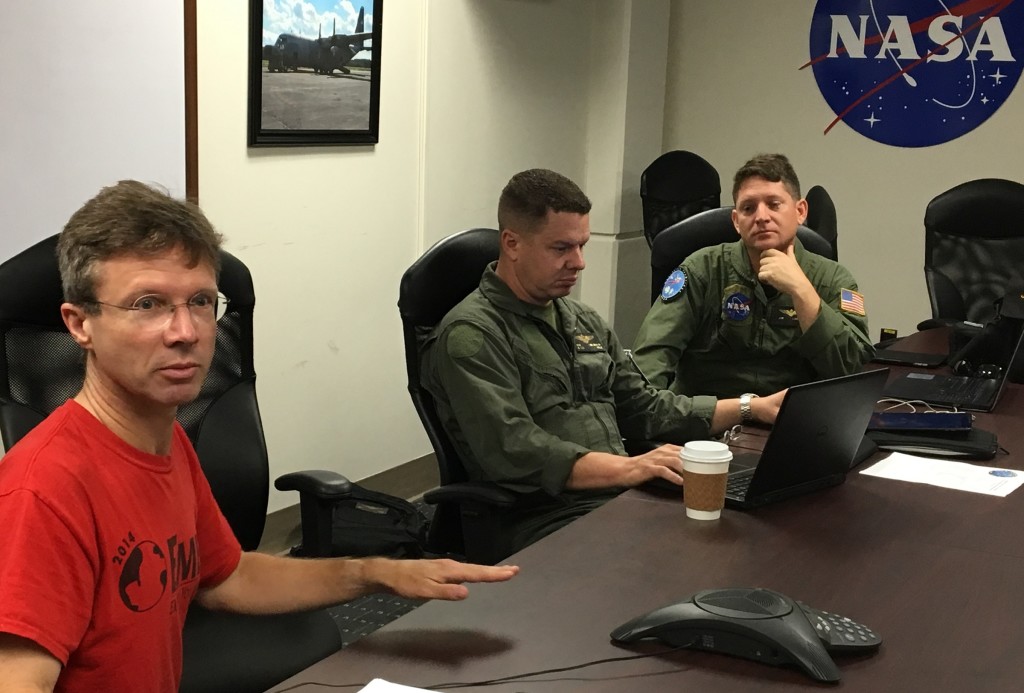 We asked Lawson and Callaghan questions about what it's like to fly American skies in the name of science and in support of ACT-America.
What do you find the most difficult or rewarding about flying for ACT-America? 
Jim Lawson: Flying for science is very challenging and interesting. We are challenged as pilots when flying NASA mission profiles and get to use the full extent of our pilot skills. The reward is knowing that the work I do benefits the advancement of science and humanity.
Flying weather-dependent missions requires flexibility. When you find you can't fly because of adverse conditions, how do you spend your time?
JL: While on the ground, the pilots are assisting the science team in the planning of the next missions. If one flight mission cancels for any reason, we look for ways to incorporate that mission into future mission profiles. Adaptability and flexibility are key!
You previously flew for the Navy and are currently in the Naval reserves.  Was it hard to make the transition to NASA missions?
JL: All of the aircrew have prior military service. We have Navy, Marines and Air Force represented on the crew. The culture and work ethic are the same and we all work well together to get the mission done. The only difference is the mission and the customer. Unlike the military, where our mission would be to support combat operations and where the customer is the Department of Defense, the mission for us now is the NASA science objectives and our customer is our NASA science team.
Communication is key to achieve the NASA mission objectives, and this can be a challenge sometimes, but since we are all professionals, we learn to speak each other's language. The aircrew become wise in the ways of science and the scientists learn the ways of aviation.
What do you like most about being a pilot?
JL: My office always has the best view.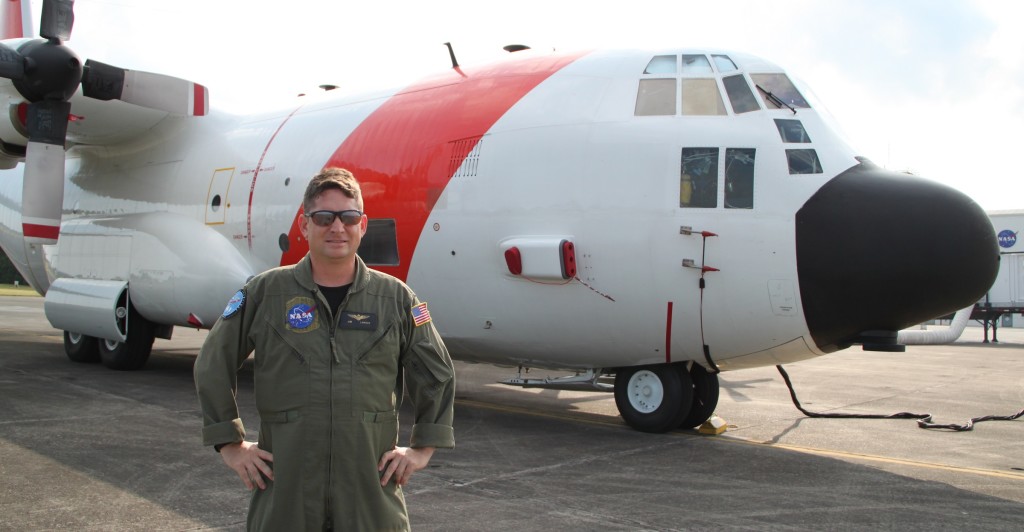 Does flying along weather fronts present any unusual challenges?
Jeff Callaghan: Having flown the C-130 for so many years in all kinds of weather conditions, I would say that the only unusual thing would be trying to figure out where the front is, but that is why the science team comes up with our flight paths. 
Do you feel like, as a pilot on this mission, you are playing a part in helping mankind better understand the planet?
JC: In some small way, yes. A lot of people can do what I do, but there are not nearly as many people who can do what the science team does.
What do you enjoy most about being a pilot?
JC: It is hard to describe. I just love flying. I especially love flying the C-130 and working closely with my crew.