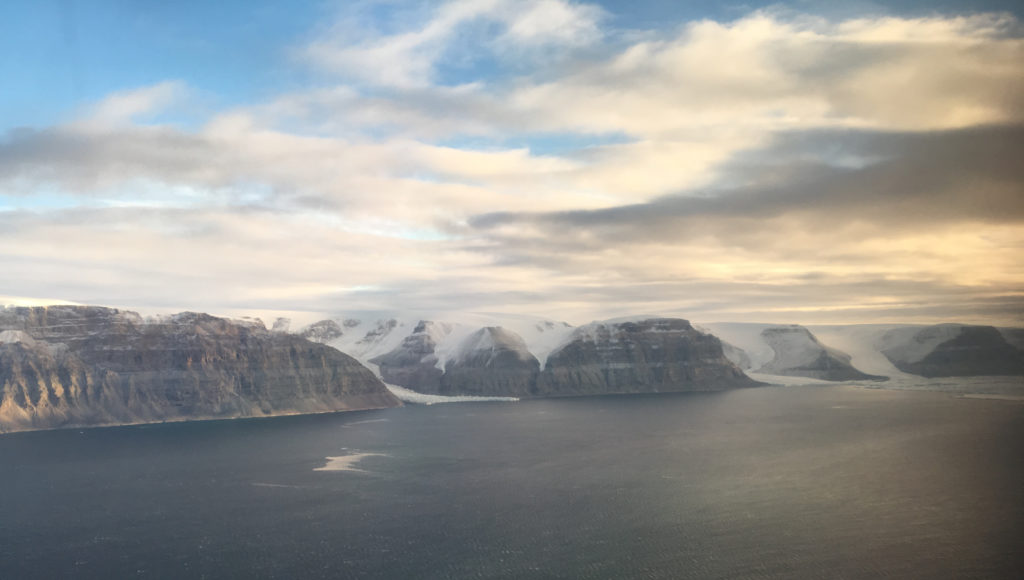 by Carol Rasmussen / KEFLAVIK, ICELAND /
"Svalbard was really nice. Thule was really cold. Kangerlussuaq was really small. We're still trying to figure out what Iceland is really."
That's principal investigator Josh Willis' capsule description of the Oceans Melting Greenland (OMG) campaign so far. Approaching the end of a month-long deployment in the Arctic, the team members are pacing themselves to finish their mission without running out of energy, patience or clean socks. It's been a marathon campaign, relocating to a new base every few days, each one in a different time zone.
But there are compensations. Even the been-everywhere, seen-everything crew of the NASA G-III has been impressed by the spectacular Arctic scenery.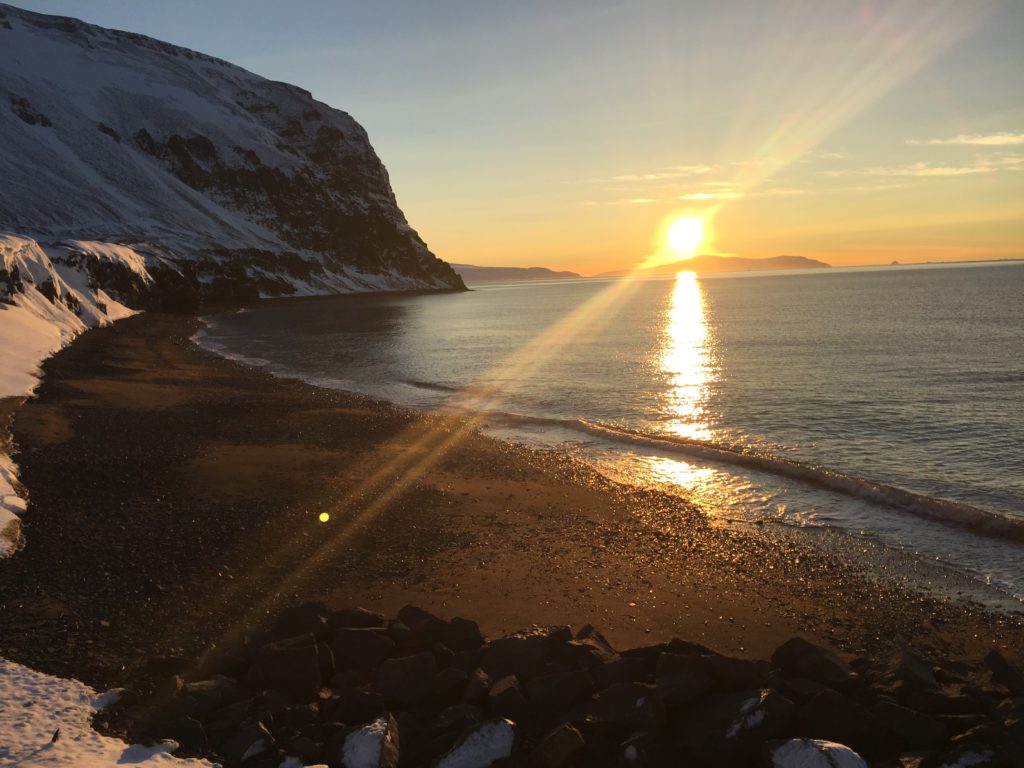 Few people on Earth have seen as much of the Greenland coast as this team. It's a dramatic coastline scored with hundreds of fjords. Many contain glaciers—the places where warm subsurface ocean waters may have a chance to melt Greenland's ice from below. Behind the fjords is a jumble of rock, snow and ice, and in front is ice and water. The OMG crew has now dropped about 180 of its planned 250 probes in open water within fjords, along the coastline and out onto the continental shelf.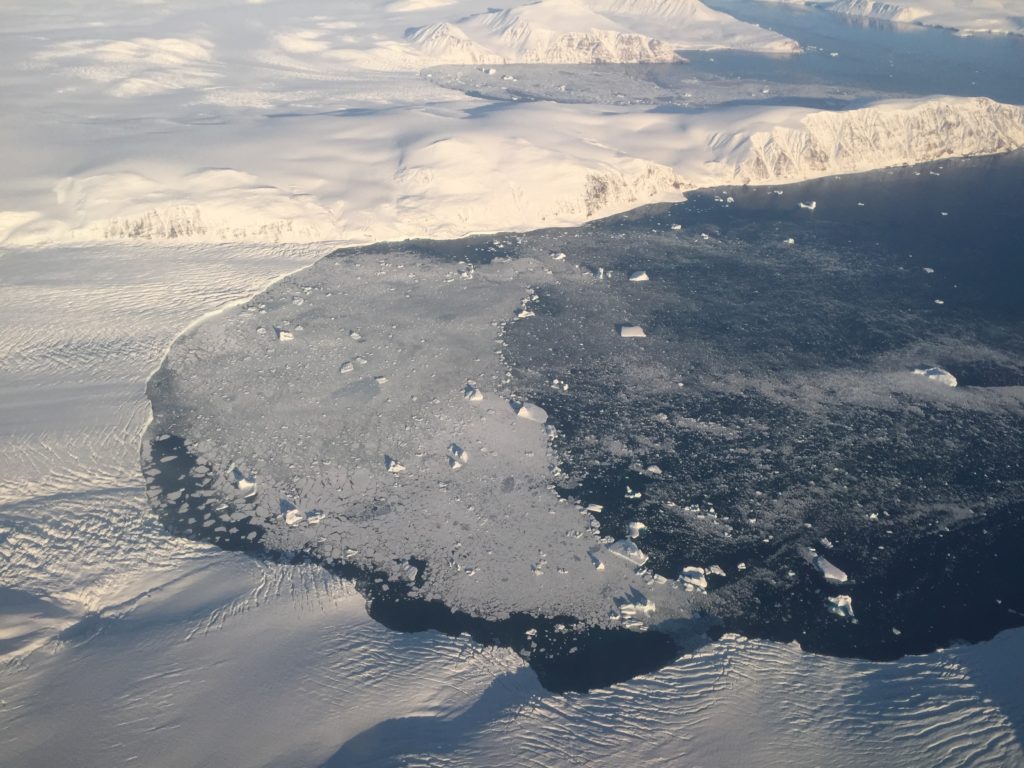 The team has been operating out of four bases: Thule, in northwest Greenland; Kangerlussuaq, in southwest Greenland; the island of Svalbard, Norway; and their current location in Keflavik, Iceland. The bases allow them to stay close to whatever part of the coast they're measuring rather than wasting fuel flying for hours across the huge island from a single base. Each base is in a different time zone, and the farthest jump is five hours' difference.
What about jetlag?
"With so many time changes, I don't try to adapt," said flight engineer Phil Vaughn. "I sleep when I'm sleepy."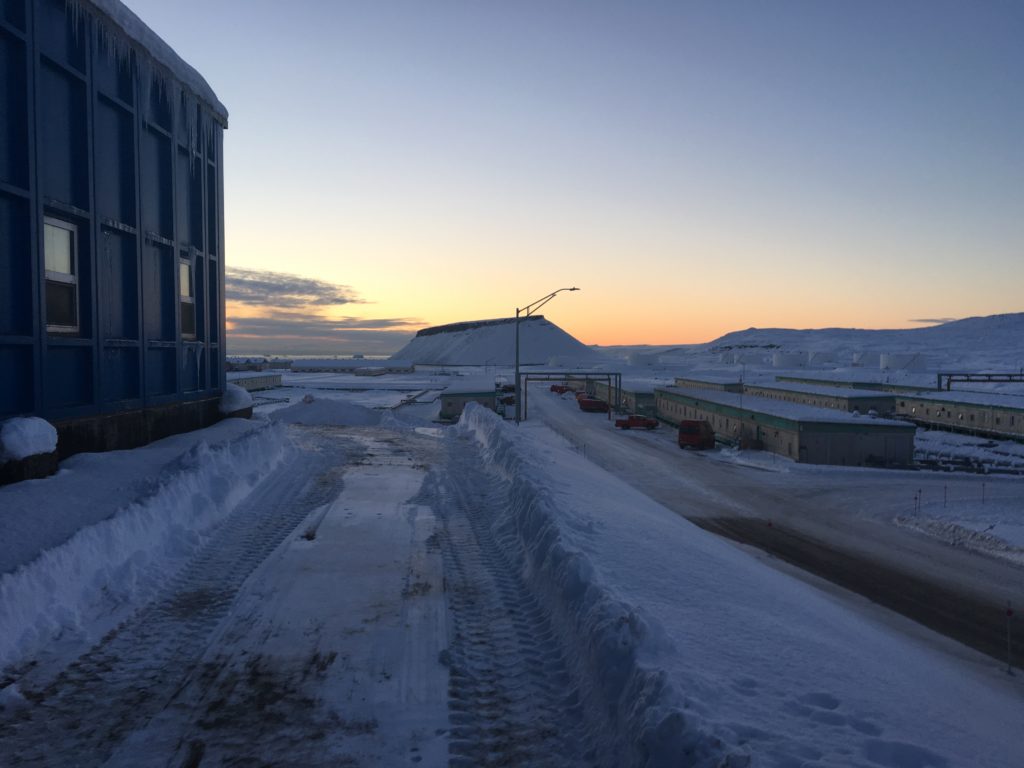 Blizzard season starts in mid-September in cold Thule. This being an air base, storms are ranked using the air controller's alphabet: Alpha, Bravo, Charlie or Delta. One night, the OMG crew watched conditions deteriorate to Charlie—complete lockdown. "The winds blow snow from the local icecaps so thick that it decreases visibility and it's dangerous to be outside," Willis said. "You don't go outside at all. We used the time to get a little bit of outside work done and answer emails." The storm lasted about 20 hours.
Having that much time for anything but work was something of a luxury on a field campaign. The crew is required to take a "hard down" day after every six flight days, giving them a chance to catch up on sleep or chores. But in a new location, one day may not be enough to find fresh produce, do laundry or pick up supplies that have run out. Hotels offer most of these services, but the fee can be hefty. One crew member grumbled that he was charged $90 for a small load of laundry at an earlier stop.
When I asked what happens if someone gets sick, the crew just looked at me. Finally, flight engineer Terry Lee said, "You try to stay away from the other people." That's not physically possible in a small plane. But staying home isn't an option either.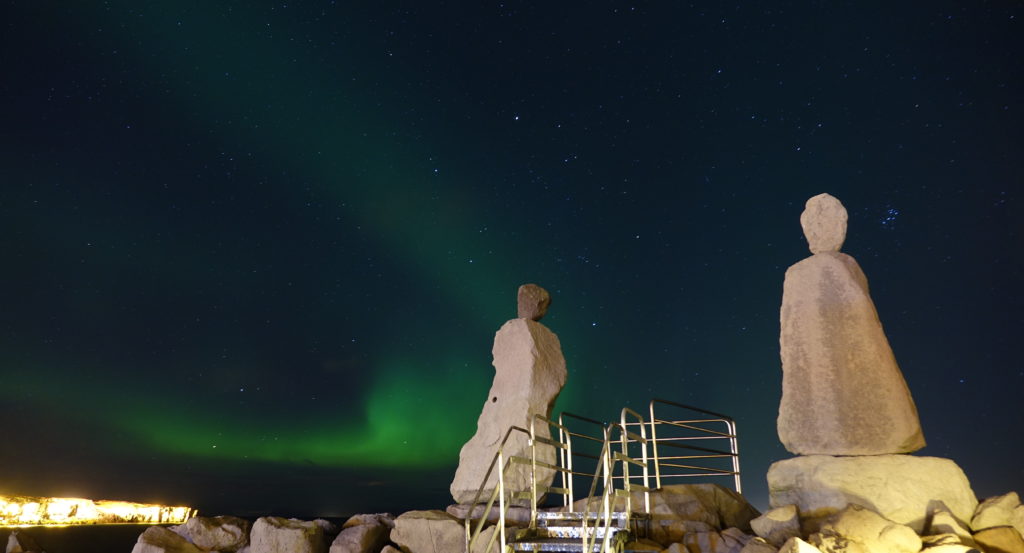 OMG's mission success makes up for a lot of inconveniences, though. After weeks of practice and with the keen eyes of the pilots, Willis and the team have gotten very good at finding alternate drop locations in thick ice or cloud cover. Engineers Lee and Vaughn have become expert marksmen at hitting small patches of water. And though the scenery is undeniably jaw-dropping, Willis' favorite sight from the entire trip is something quite different. "After we dropped one probe, we did a very steep bank and started to climb. I looked over my shoulder and saw a tiny splash. I think that was our probe hitting the water."