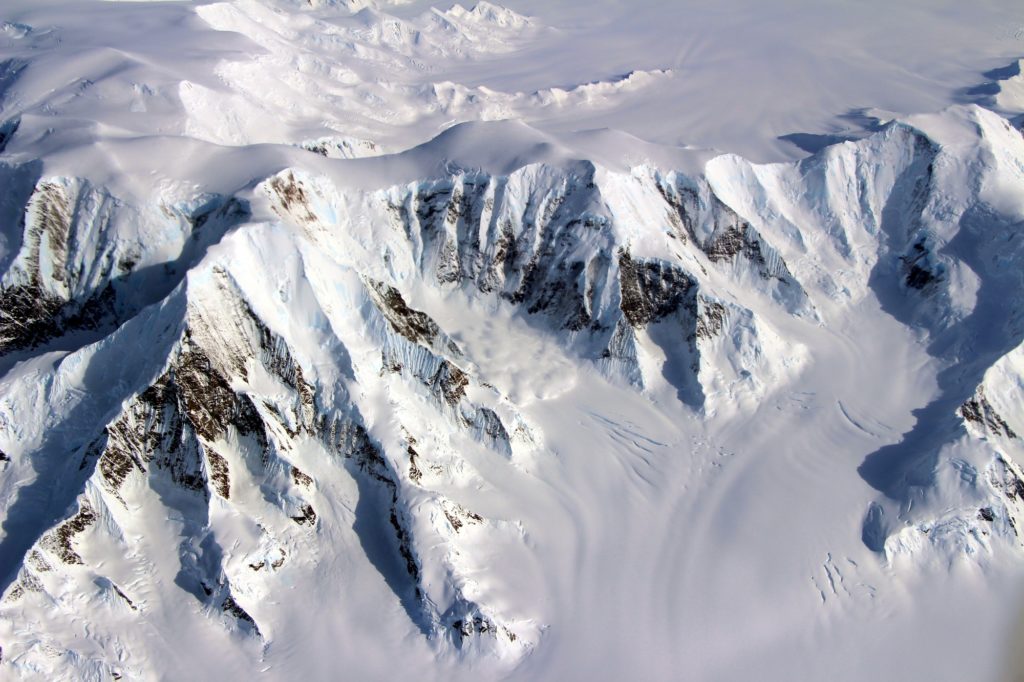 by Emily Schaller / PUNTA ARENAS, CHILE /
Imagine a 12-hour flight that takes off and lands in exactly the same place. Now imagine willingly boarding that flight six days per week. This is the routine that NASA's Operation IceBridge team in Punta Arenas, Chile, follows for six weeks every fall in order to collect data on Antarctica's changing ice sheets, glaciers and sea ice. Operation IceBridge's mission is to collect data on changing polar land and sea ice and maintain continuity of measurements between ICESat missions. The original ICESat mission ended in 2009, and its successor, ICESat-2, is scheduled for launch in 2018.
Our DC-8 flying laboratory can't land on the icy surface of Antarctica, so instead we base our operations as close as we can get—near the southern tip of Chile. The schedule is grueling but incredibly important for maintaining a yearly record of Antarctica's changing ice.
What is it like inside the airplane every day for those 12-hour flights?
There are generally about 25 of us aboard, including pilots and crew and a team of scientists and engineers who operate a variety of instruments measuring the thickness and extent of ice sheets.
Much of the roughly 12-hour flight is spent flying to and from Antarctica, with the meat of the science in the middle hours of the flight (between 3-9 hours after takeoff, if our mapping target of the day is near the Antarctic coast, or between 4-8 hours after takeoff if our mapping target is closer to the pole).  Most of the instruments do not collect data until we get to Antarctica, so this leaves hours of downtime at the beginning and end of each flight for many of the people aboard (except for the pilots and navigators, of course!).  We often fill this time with outreach and educational activities, as our airplane's satellite data system allows us to live chat with classrooms back in the United States and all over the world.  Over the past 4 years, nearly 5,000 students in K-12 classrooms across the US and in Canada, Mexico and Chile have connected directly with our IceBridge teams in-flight.
In order to keep ourselves in shape and build team morale, an informal airborne Antarctic workout club has formed to help pass the time during our long flights. Originally inspired by a Navy tradition of dropping and doing 25 pushups on the hour, every hour, our DC-8 version of this tradition persists on many missions due to the encouragement of DC-8 Navigator Walter Klein, Operations Engineer Matt Berry and by IceBridge Project Manager John Woods.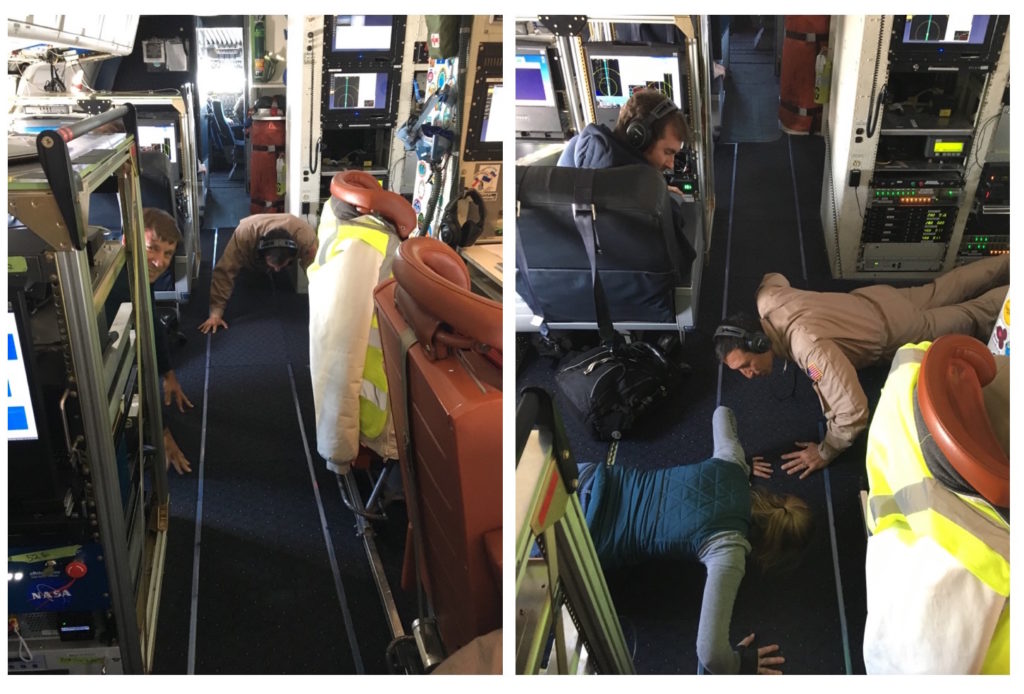 On recent IceBridge flights, in addition to (or in place of) pushups (depending on the person), the on-the-hour exercise also includes squats, stretching, yoga and ballet.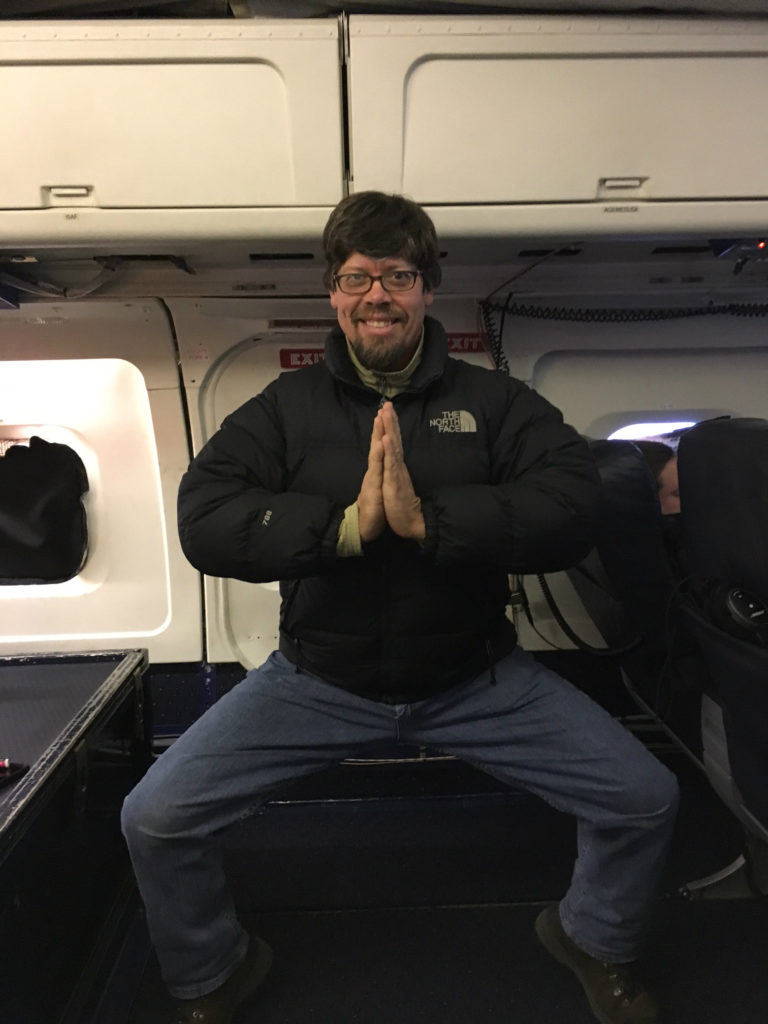 While not everyone gets up every hour due to their various duties, there are usually a few people nearly every hour doing activities to keep the blood flowing and their minds and bodies engaged during the long daily flights over Antarctica.
NASA IceBridge Antarctica: We are fit to fly!