by Stephanie Schollaert Uz / NORTHERN PACIFIC OCEAN /
Rolling with the waves on the research vessel Falkor, we're searching for particles—primarily microscopic marine plants called phytoplankton, which play an important role in supporting life on Earth. Ocean phytoplankton come in many sizes, colors and types. This diversity determines their roles in the marine food web and our ability to distinguish them from Earth-observing satellites.
With improved optical instrumentation, we hope to regularly monitor their unique spectral signatures, or colors, from space. The collection of high-quality measurements taken at sea is essential for achieving that goal. Among the international team of 14 scientists and an artist-at-sea aboard this ship, many are using new technology and methods for the first time.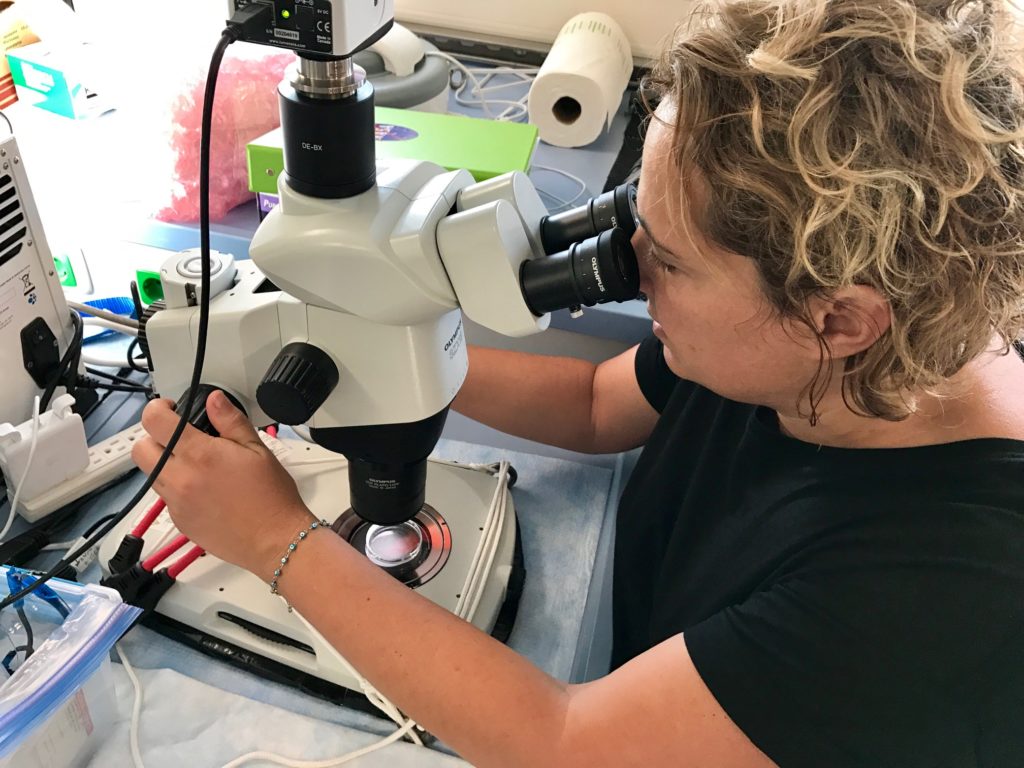 We sailed out of Honolulu on Thursday, January 26, and will end the expedition, called the Sea to Space Particle Investigation, in Portland, Oregon, next month. Our first stop to test instruments and collect samples was near the Marine Optical Buoy (MOBY) off Lanai, which has been measuring ocean color to calibrate NASA satellite data for 20 years.
Cloud-free skies at MOBY meant that I could take indirect measurements of atmospheric particles using a hand-held sun photometer. Knowing what's in the sky is important for correcting satellite measurements of ocean color. About 90 percent of the signal satellites receive comes from the atmosphere. These sky measurements may also provide clues about the presence of mineral aerosols that fertilize phytoplankton blooms when they fall out of the air.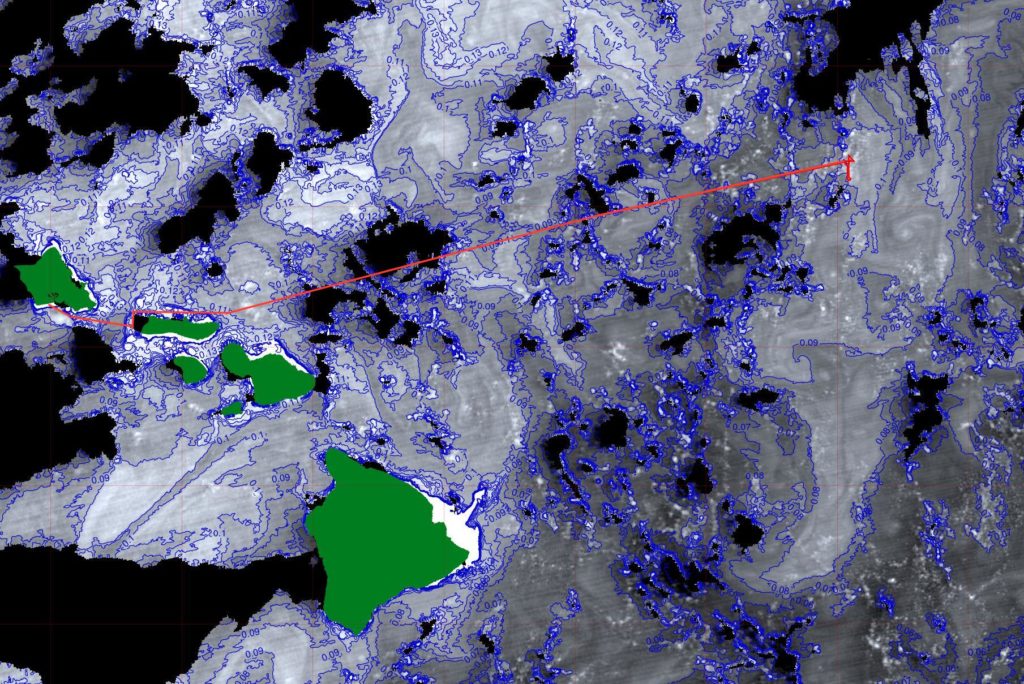 Participating in this field campaign to improve the quality of ocean color satellite measurements are five of us from NASA Goddard's Ocean Color group, including chief scientist Ivona Cetinic, plus NASA-funded scientists from other organizations. In addition to improving current satellite measurements, data collected here will assist in the development of algorithms for NASA's first hyper spectral satellite called Plankton, Aerosol, Cloud, ocean Ecosystem, or PACE, scheduled to launch in 2022.
The expedition also includes scientists funded by the National Science Foundation who are conducting basic research into the variability of sinking particles, sometimes called marine snow. Two different types of sediment traps are being deployed to capture sinking particles, such as fecal pellets, aggregates and shells from certain phytoplankton, that will be identified under the microscope in the lab and through DNA sequencing.
A video clip of the Wirewalker being deployed from the RV/Falkor. Credit: Stephanie Schollaert Uz/NASA
Meg Estapa of Skidmore College uses sediment traps mounted to a neutrally buoyant float that drifts around 150 meters deep near the base of the wind-mixed surface layer. Melissa Omand of the University of Rhode Island (URI) has sediment traps that also drift at a depth of 150 meters but is tethered to a surface buoy. A Wirewalker cycles up and down between them every 10 minutes measuring physical and biological indicators such as temperature, oxygen and phytoplankton fluorescence.
The traps go with the flow for four days as we sample the ocean down to 500 meters deep in a 20-square-kilometer box around them. The crew is extremely helpful and supportive of our research—even when it involves such duties as collecting water samples in the dead of night.
R/V Falkor ship time is generously provided by the Schmidt Ocean Institute, a philanthropic organization led by Google CEO Eric Schmidt and his wife, Wendy Schmidt. Ironically, the main challenge is insufficient internet bandwidth. We're all struggling to maintain minimal connection to the networked world. To distract us from our separation anxiety, however, is an incredible neverending menu of amazing food that one scientist compared to a wedding feast.
For #Sea2Space cruise track and updates: https://schmidtocean.org/cruise/sea-space-particle-investigation/