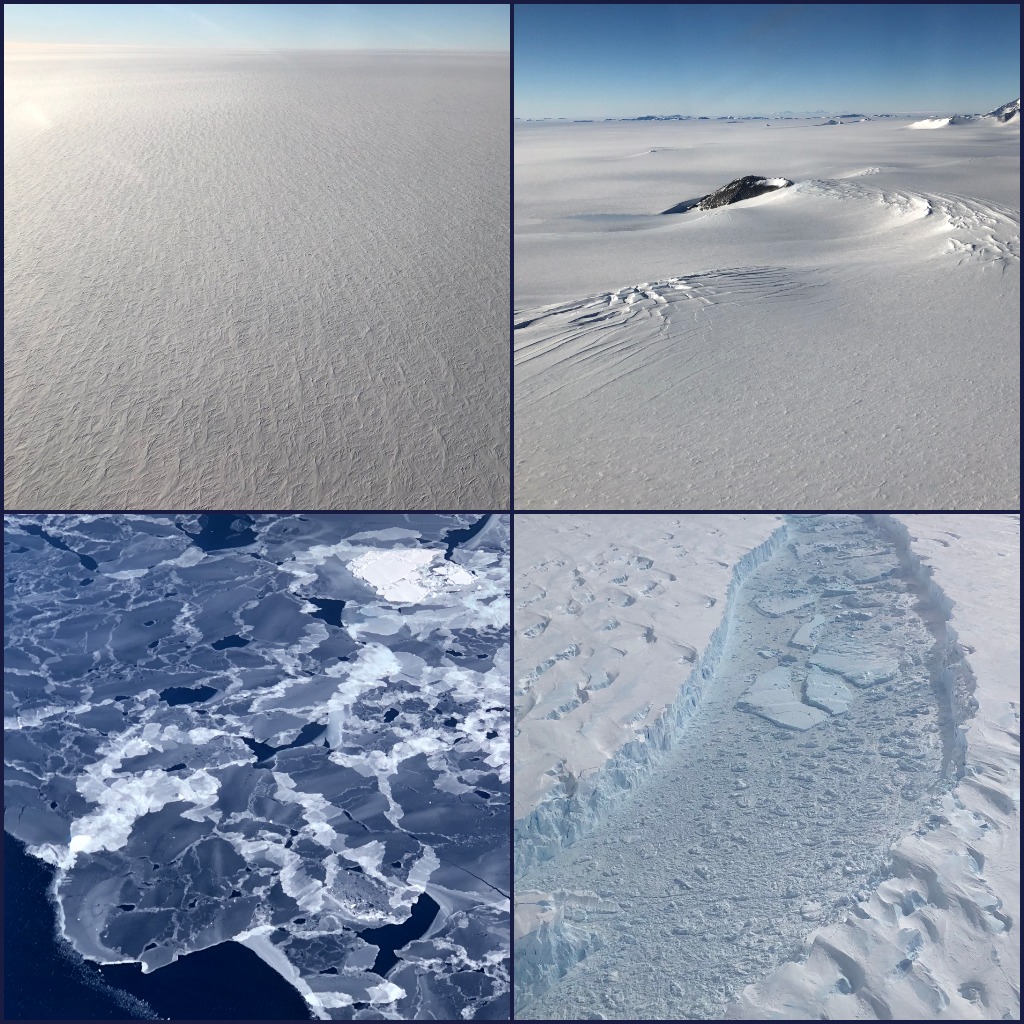 by Kate Ramsayer / ANTARCTICA /
I knew they were my favorite as soon as I saw them. Sastrugi, the ice dunes of the polar desert, covered the landscape when I first flew low over Antarctica with Operation IceBridge. They were amazing—winds had shaped them into repeating patterns, appearing as diamonds or fish scales or branching tree roots. They were the only texture in the vast ice sheet that stretched as far as the eye could see.
The next day, however, crevasses took the top spot. Gigantic cracks that bent around mountains as the mass of ice crept toward the ocean—those were definitely my new favorite ice formations. As our IceBridge team took measurements down a path that ICESat-2 would trace from its orbit in space, I wondered how the height profile from these instruments could reflect these seemingly bottomless and terrifying cracks in the ice.
Then sea ice made an appearance. Icebergs were trapped at awkward angles in the frozen floes, and new ice spreading across open waters in translucent blues and whites—those had to be the most artistic formations, right? Maybe so—in my mind—until the next flight, which measured a newly created gigantic iceberg, and I glimpsed the jumble of bergy bits and sea ice in the rift between it and the glacier.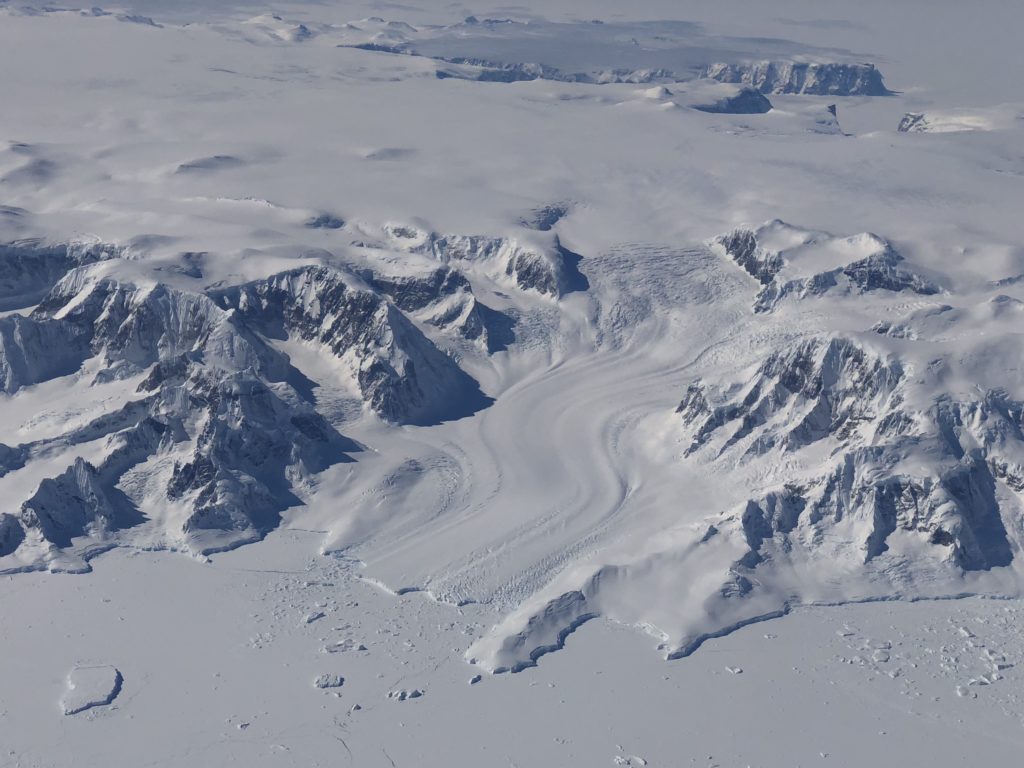 At least I would be safe from a new favorite ice formation on my last flight, I thought. A survey farther inland of a region we had flown before, it should be old hat. But no. As we flew toward the site, the skies cleared over the Antarctic Peninsula, revealing glacier after glacier after glacier, all textbook examples of how spectacular glaciers can be.
Every day flying over Antarctica with the Operation IceBridge campaign brought a new incredible stretch of ice that left me, a new visitor to the continent, awestruck. Many members of the team have been surveying the continent for years, using a suite of instruments to map the ice and bedrock and monitor change. I couldn't pick a favorite view, and can't imagine they could either, so instead I just asked some of the IceBridge crew for an example of one of the neatest things they've seen flying over Antarctica.