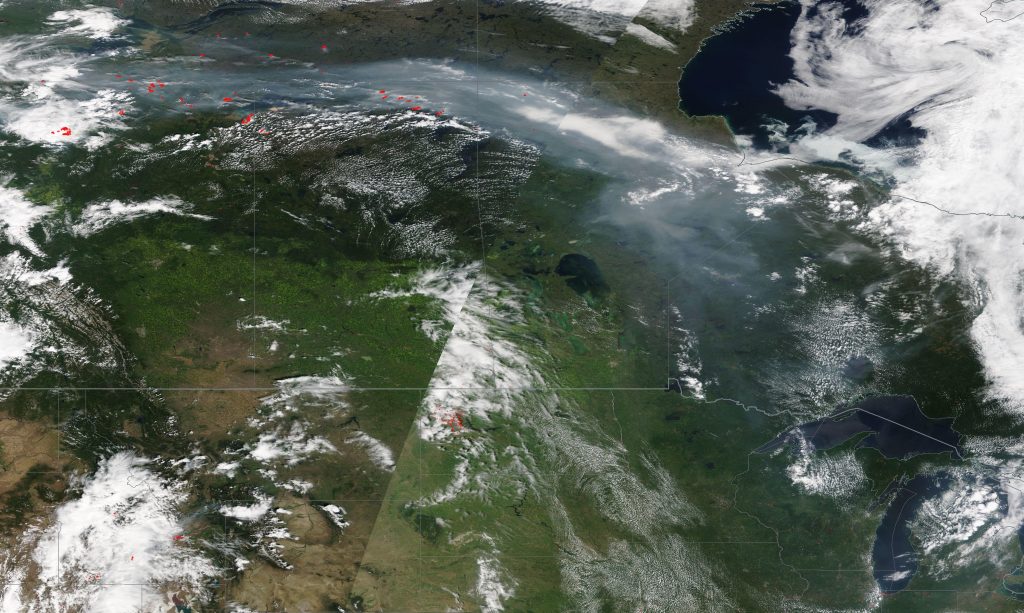 by Ellen Gray / BOISE, IDAHO/
From Alberta, Canada, to Michigan, USA. That's how far the plumes of smoke traveled in a few short days, from July 21 to July 24. Smoke from wildfires has staying power.
Laura Thapa, a graduate student at the University of California Los Angeles and member of the FIREX-AQ forecasting team, has been monitoring the smoke from the northern Alberta fires over the last few days. She and her team first took notice of the plume on July 21, when its leading edge had already traversed half of the approximately 2000-mile journey to the Great Lakes by July 24.
Tracing a plumes' journey accomplishes two main goals for FIREX-AQ. "It lets us verify the forecast models," Laura said. The forecast team wants to improve and fine tune a number of smoke transport models that use weather and other data to project where smoke plumes end up.
In particular, scientists want to know where the fine particulate aerosols called PM 2.5 go. The microscopic particles are one of the biggest health hazards associated with fires. When breathed in, they can lodge deep in the lungs, causing irritation and coughing. Long term exposure has been linked to higher rates of respiratory and heart problems.
"I have asthma, so that's my vested interest," Laura said. It's also the vested interest of the U.S. Forest Service, which leads the interagency Wildland Fire Air Quality Response Program, and the Environmental Protection Agency that closely monitors PM 2.5 and tries to limit exposure to communities downwind of fires.
The other goal tracking plumes serves is much more practical during the campaign. As the fire season progresses, background smoke from fires-in-progress may be present in the air when a new fire starts and a new plume develops. Keeping track of plumes as they travel helps tease out what fires contributed to the smoke the science team is measuring in the DC-8.
"Understanding the transport is important for seeing what's going on," Laura said.
The DC-8 Goes the Distance, too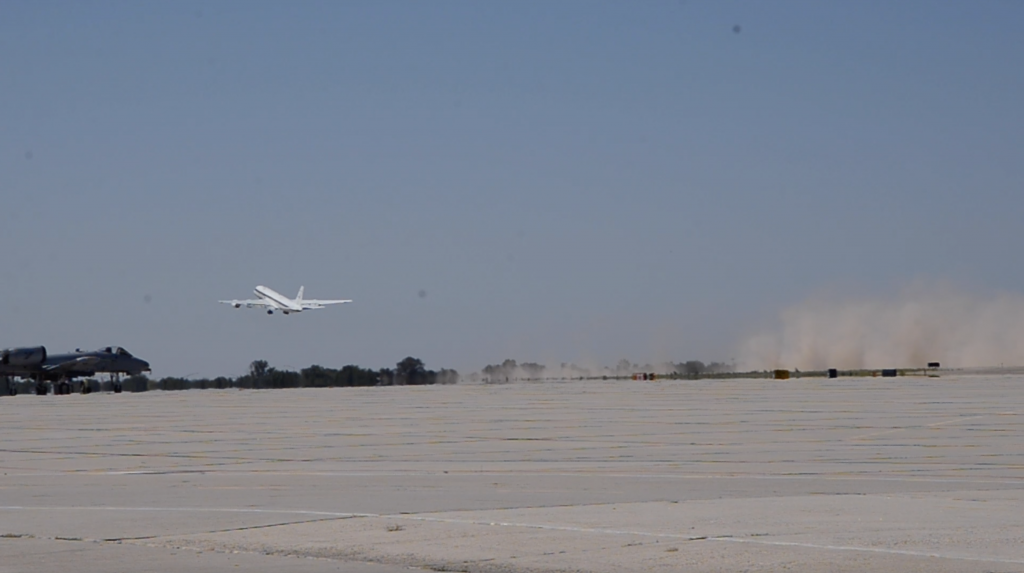 The FIREX-AQ team will be in Boise through August 18, but for the Communications team our coverage is at an end. For now.
After Boise, the DC-8, Twin Otters, Mobile Labs, and everything else FIREX-AQ brought with them to Boise will travel to Salina, Kansas, to study prescribed agricultural fires which have different fuels and emissions.
Stay tuned.
Join us on @NASAExpeditions Twitter and NASA Expeditions Facebook for more from FIREX-AQ in Boise. Our coverage in Salina will continue on @NASAEarth and the NASA Earth Facebook page.