A six-hour flight makes for a long day, but I'm so glad to learn more about NASA's Earth science missions and how even the seemingly simplest things — such as clouds and climate — can have intricacies and complexities that people devote their whole lives to studying.
by Andrea Lloyd / NASA'S WALLOPS FLIGHT FACILITY /
Sunday, 1900
NASA's Wallops Flight Facility may not be on your immediate radar. It's located in the northeastern corner of Virginia's Eastern Shore, near Chincoteague Island. I sit at Woody's Serious Food, a beachy-styled outdoor food stand on the island. They definitely have some of the best pulled pork sandwiches I've ever had — the kind where the flavor is all in the meat rather than the sauce. Coming from Texas, praising someone else's barbecue is a huge compliment. I swat a mosquito and shoo a seagull away from my table. Driving up from Hampton Roads, I wasn't visiting the area for the near-perfect corn fritters.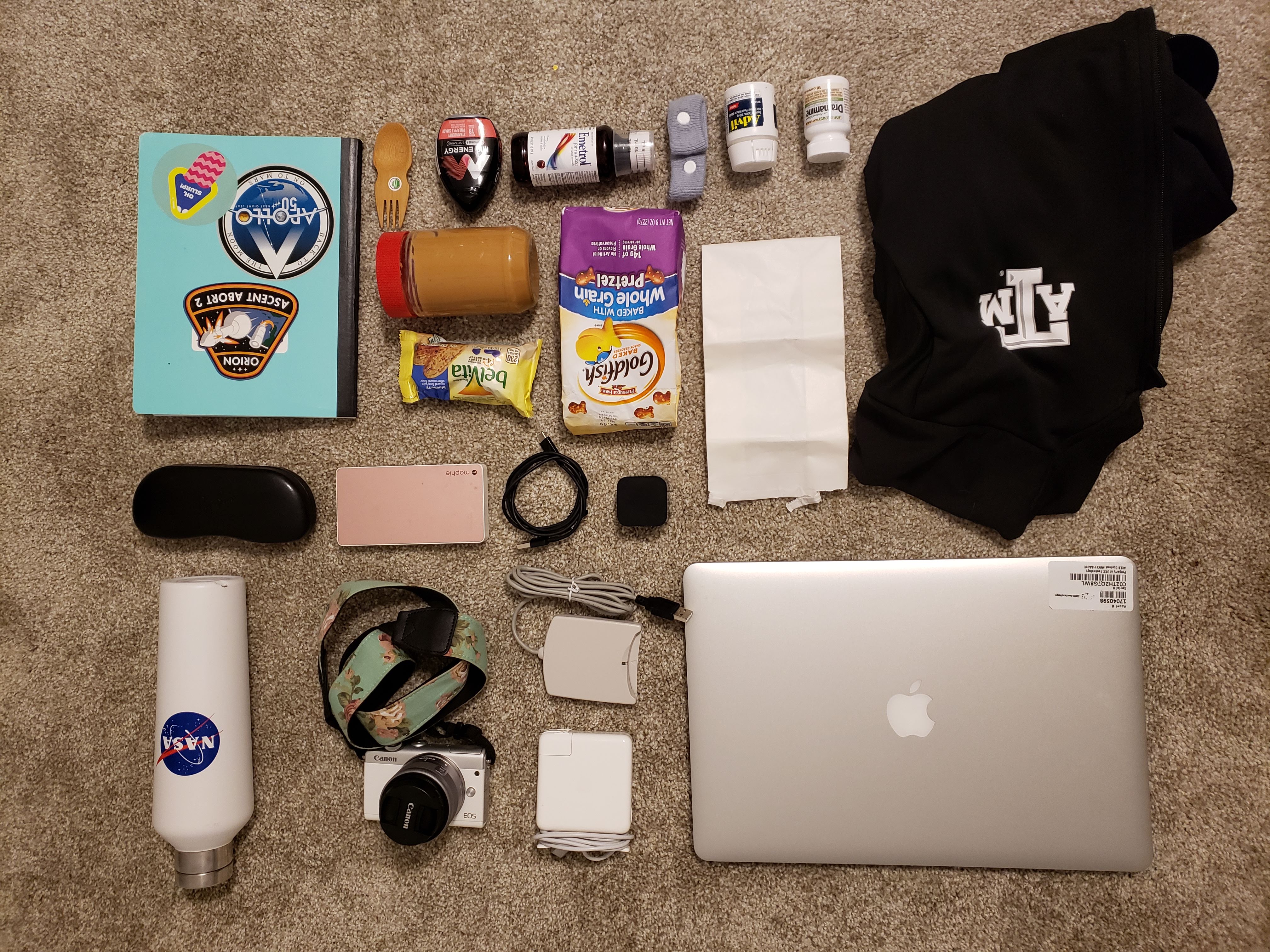 Tomorrow morning will be an Atmospheric Carbon and Transport-America, or ACT-America, flight — my first airborne science campaign flight. The night before, I sat at home trying to determine what does someone actually bring on a science flight. Joe Atkinson, my coworker, recommended a jacket and motion sickness pills, so of course that was on the list. I threw together some snacks, my laptop, headphones — not so different from what I brought on the commercial flight I took earlier this year to get to Virginia for my public affairs internship at NASA's Langley Research Center in Hampton.
Monday, 0800
"Today is a cold front," says Ken Davis, ACT-America's principal investigator from Penn State University in State College, Pennsylvania. "We will be measuring the changes in greenhouse gases along this frontal boundary."
While cold fronts in general are old news, the ACT-America team will be looking at the concentrations of greenhouse gases around the front to help improve computational models. The atmosphere behaves like a cyclone, swirling and mixing the air. These science flights are collecting data to help validate simulations of this mixing. Understanding this global redistribution of gases for our planet will be vital in coming years, which means we need to learn about the sources and sinks of greenhouse gases now.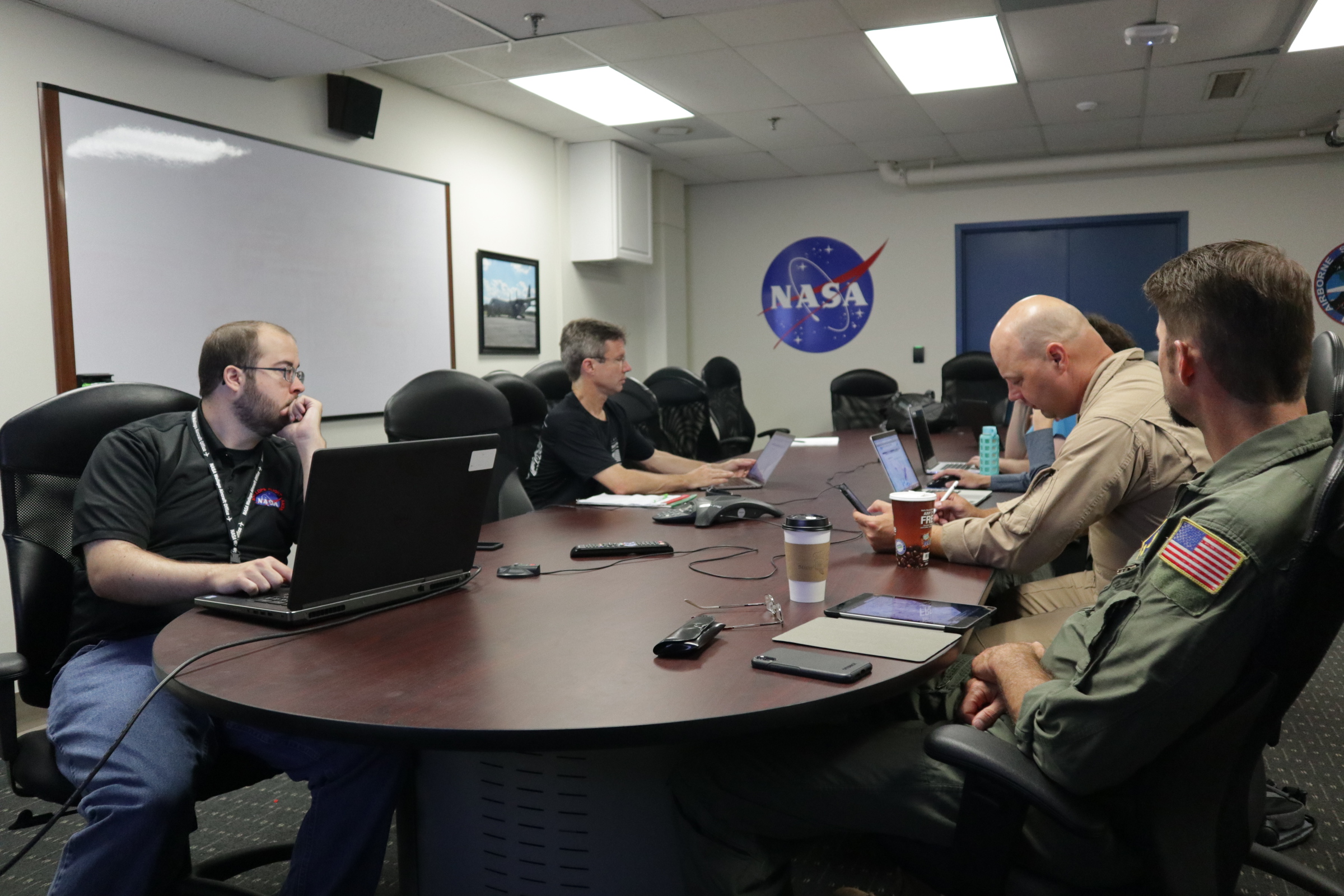 In order to determine a flight plan for the day, pilots and researchers work together to consider both the safety of the aircraft and its passengers, and the science goals. Factors that affect this are the terrain, the weather forecast across multiple states and the desired data for the science team. Even though researchers want to be near the cold front, when hot and cold air masses collide, thunderstorms will occur. No pilot wants to fly through those — particularly on a plane containing sensitive scientific instruments.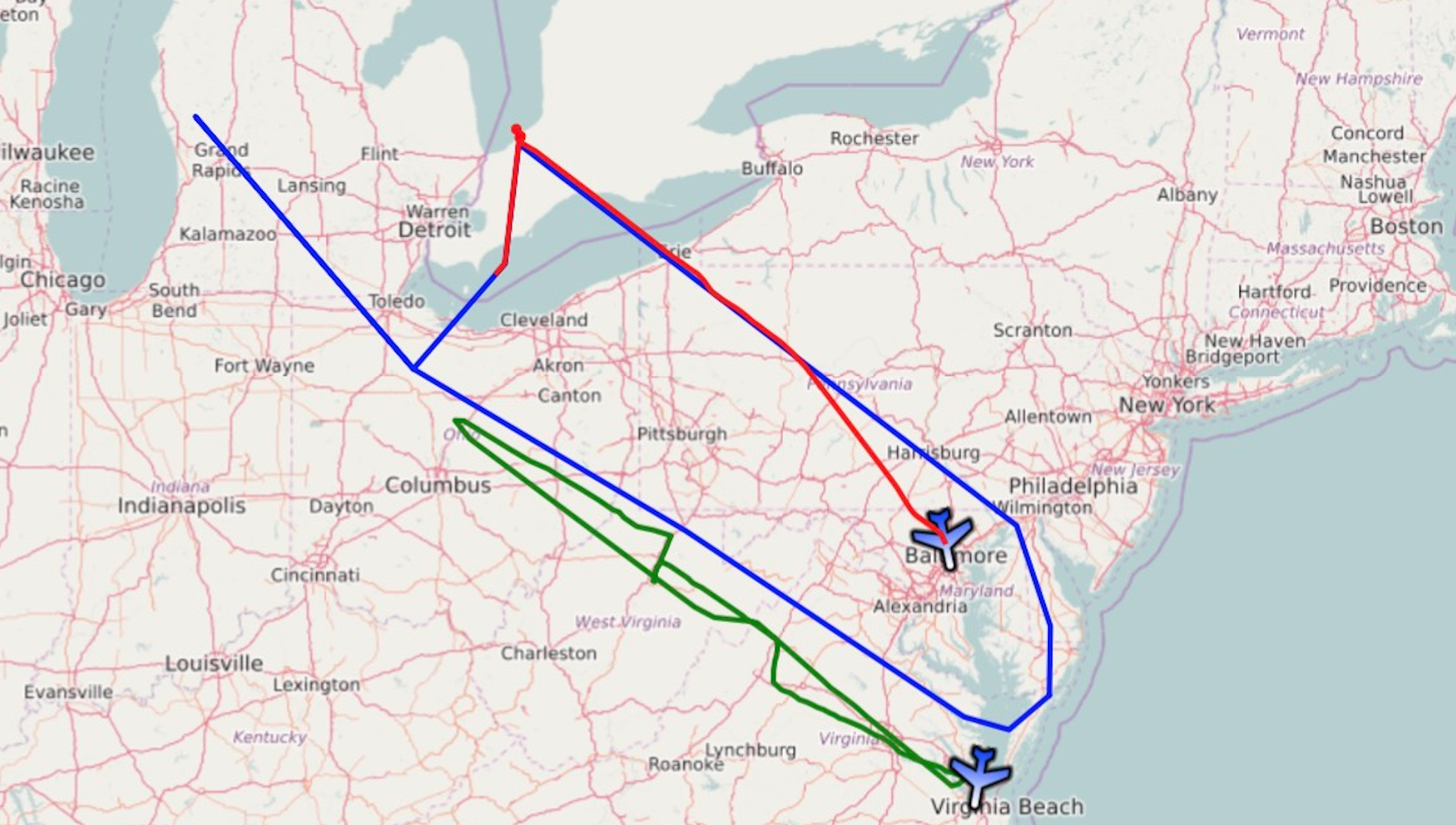 Ultimately, because of the Appalachian Mountains and the potential thunderstorms, we choose a route to go ahead of the cold front to collect data, then circle back to get the same corridor after the storm pushes through.
1000
I board a C-130 Hercules, originally used as a Coast Guard cargo transport before joining NASA's ranks. There I meet the other passengers, both human and instrument. Active remote sensing and in situ units are used on this flight, allowing science researchers to analyze and validate trace amounts of target gases during the flight. Using different instruments together paints a more detailed picture of the data collected.
I climb into the cockpit ready to watch the take off. Because of how loud the plane is while airborne, we're required to wear ear protection. My heart beats a little faster. Logically, this shouldn't be much different than an ordinary commercial flight. But strapping in a 4-point harness instead of a lap belt and hearing the pilots chatter through large green pilot headphones makes everything 10 times cooler.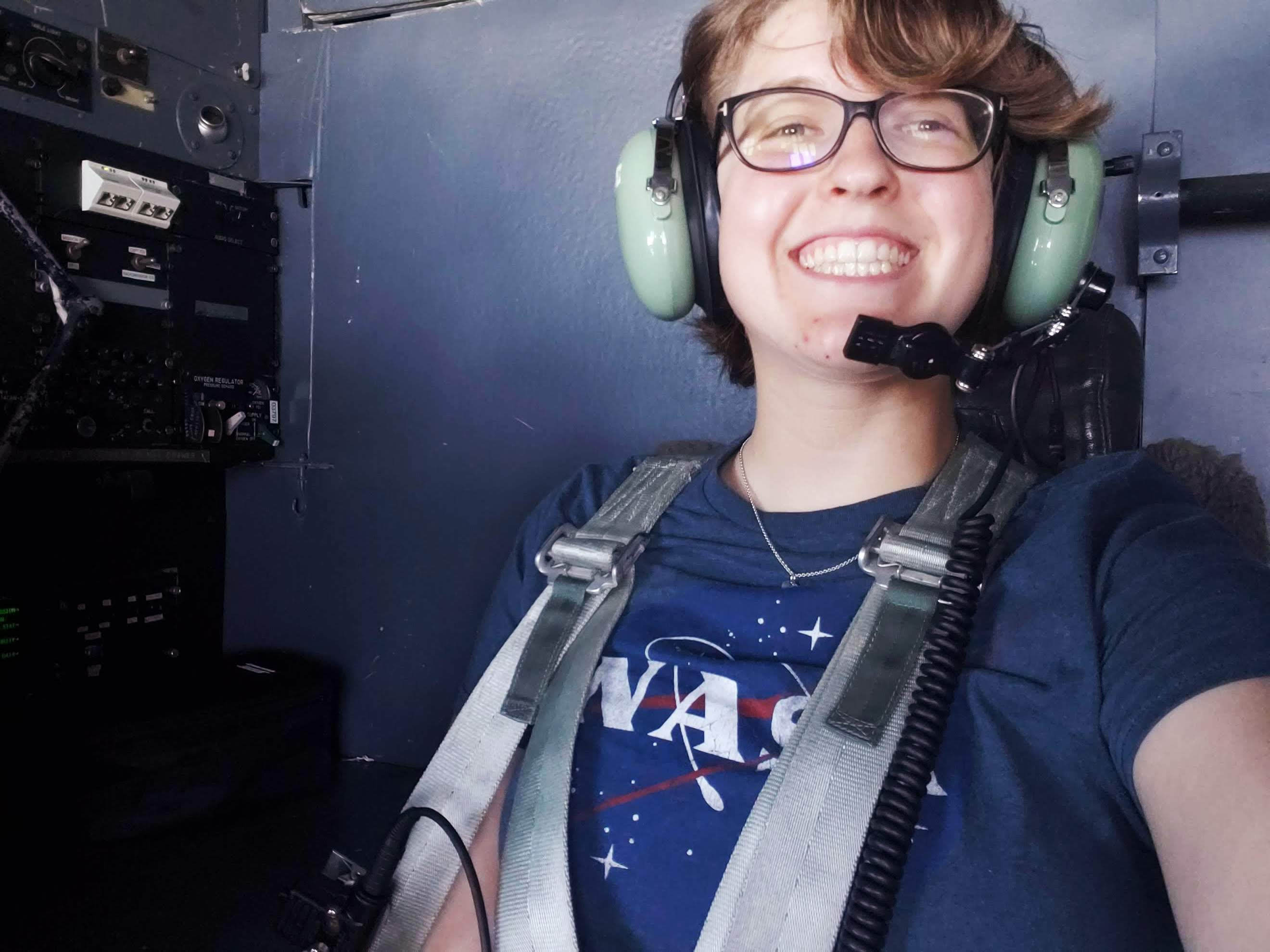 1100
At this point, I venture to the cargo area, where the science crew sits. While those on the ground are probably eating sandwiches for lunch, most of the crew has snacks. Rory Barton-Grimly has a rice dish in the back that I assume he heated up in the microwave. Josh DiGangi eats red licorice, his favorite science flight snack, and offers to share with everyone. Max Eckl bites into a green Granny Smith apple while monitoring one of the systems.
Between chewing, one of us notices that our flight path passes over a slice of Canada, which spurs a lively discussion about buying red licorice in bulk at international grocery chains, further digressing into what a wholesale store is for some of the foreign-based scientists.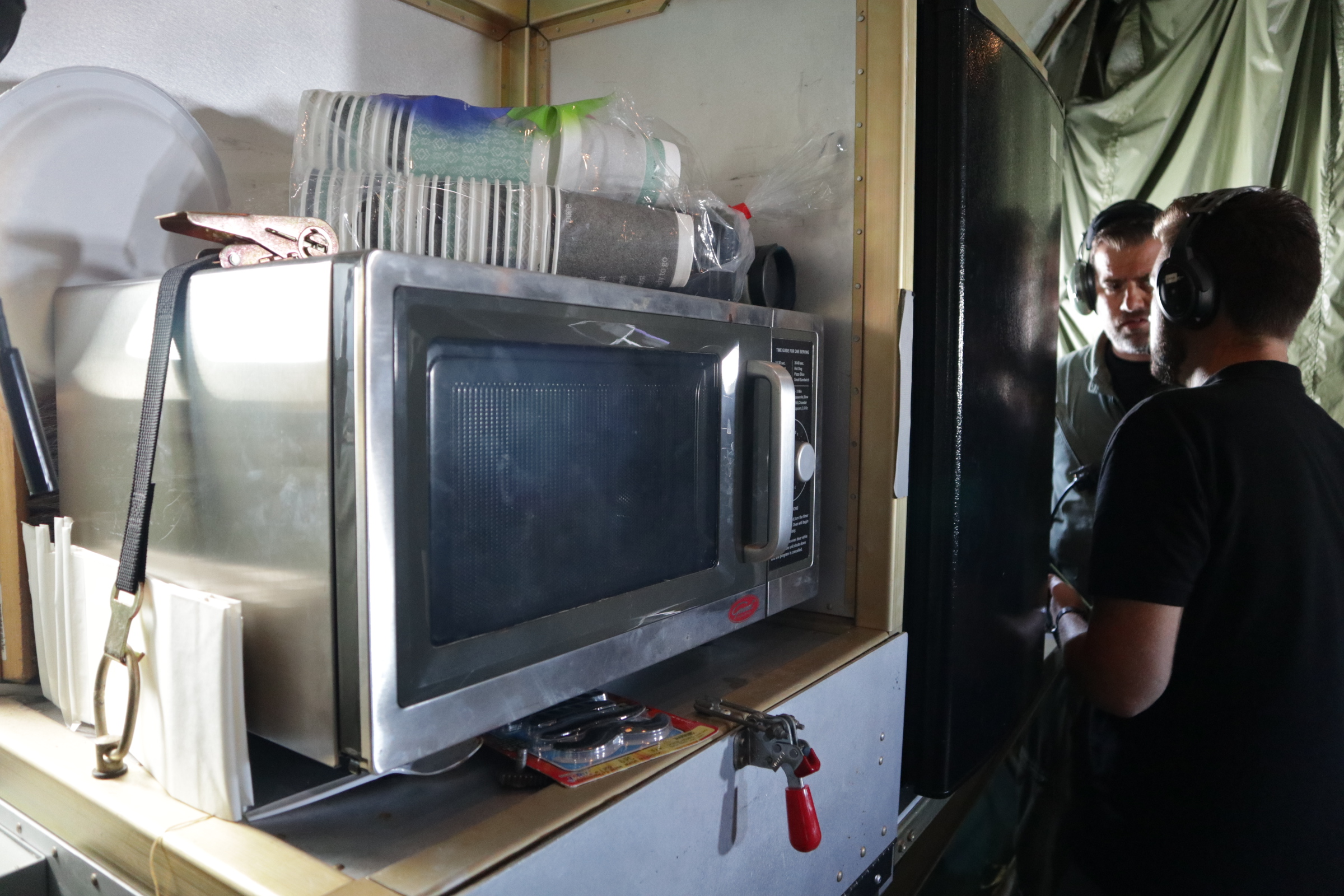 1230
To reach the varying heights the researchers need to make their greenhouse gas measurements, the pilots will fly as low as 1,000 feet and as high as 21,000 feet. Sometimes they maneuver into long spirals that carry us up or down from one altitude to the next. Brian Bernth, the pilot for our flight, explains to me that flying for science airborne campaigns isn't that much different from any other flights. "You do what you always do, the same flight planning, the same approach to weather," he says. But these flights aren't about getting to the next location faster or doing a maneuver quickly, which he experienced as a military pilot.
"Depending on the instrumentation on a plane, there are some serious limitations based on what the instruments need," says Bernth. Keeping aware of the sensitivities of the equipment can be really important. Some lidar systems shut off when they're over a certain angular degree. Plus, you have the science crew to worry about. "You are always trying to provide as smooth a platform as possible for them," Bernth continues.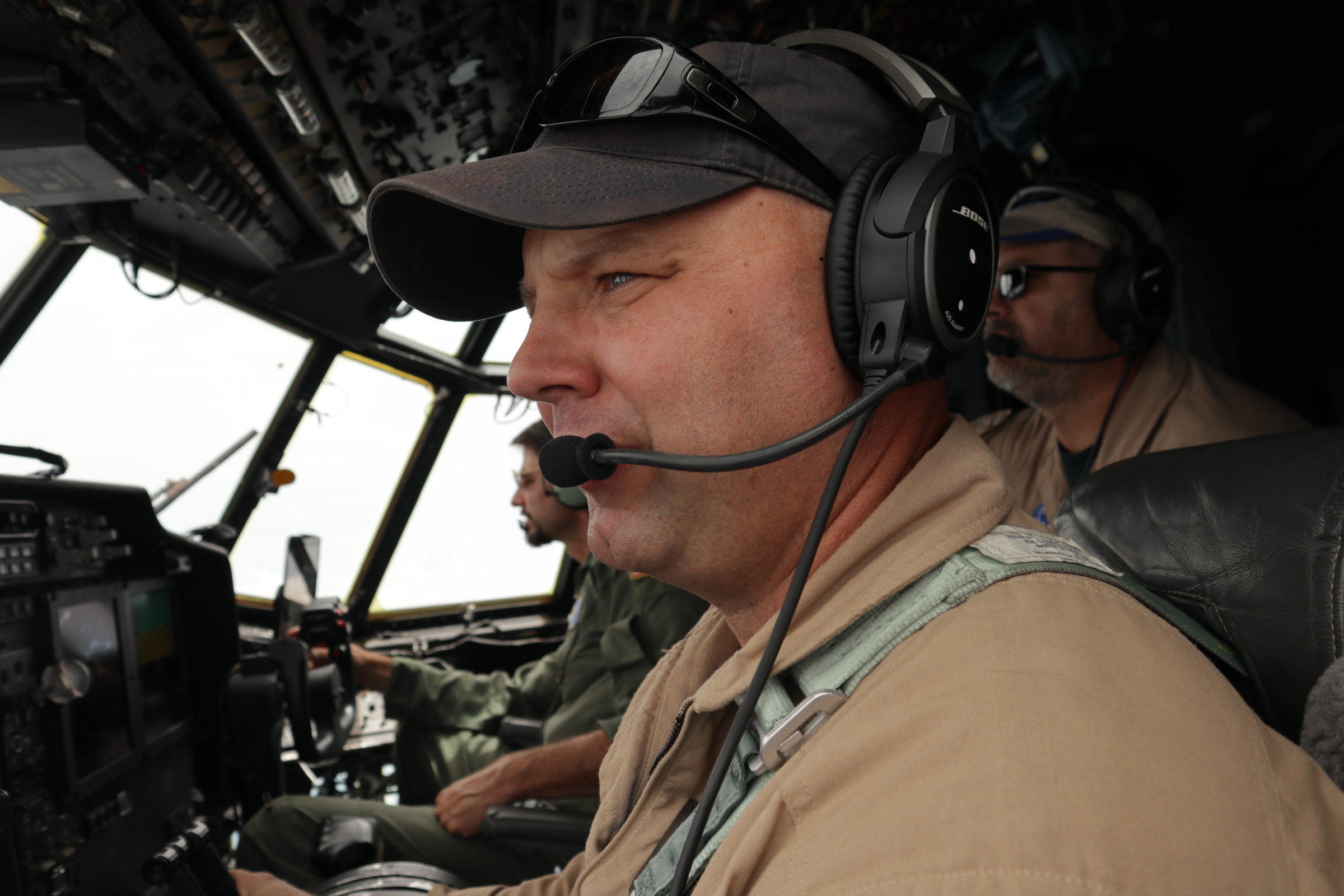 1500
After flying over Michigan and the edge of Canada, the plane is soaring over Pennsylvania when we learn there are thunderstorms up ahead on our final leg. The flight crew and science crew talk back and forth for a little while, deliberating about the best course of action. To keep the crew, equipment and plane safe, they eventually decide to divert from the original plan and fly around some storms, then head directly back to NASA Wallops. (Our diversion is visible on the map where the red line splits off from the blue one.)
1635
After landing and securing everything on the plane, the entire team meets in a conference room for a debrief, sharing the day's highlights and lessons learned. Ken Davis and the crew talk about the data they collected from the flight and discuss possibilities for the remaining flights, always dependent on the weather. The data today captures snapshots across the entire cold front at different altitudes, which will help to validate and improve the computer models' predictions.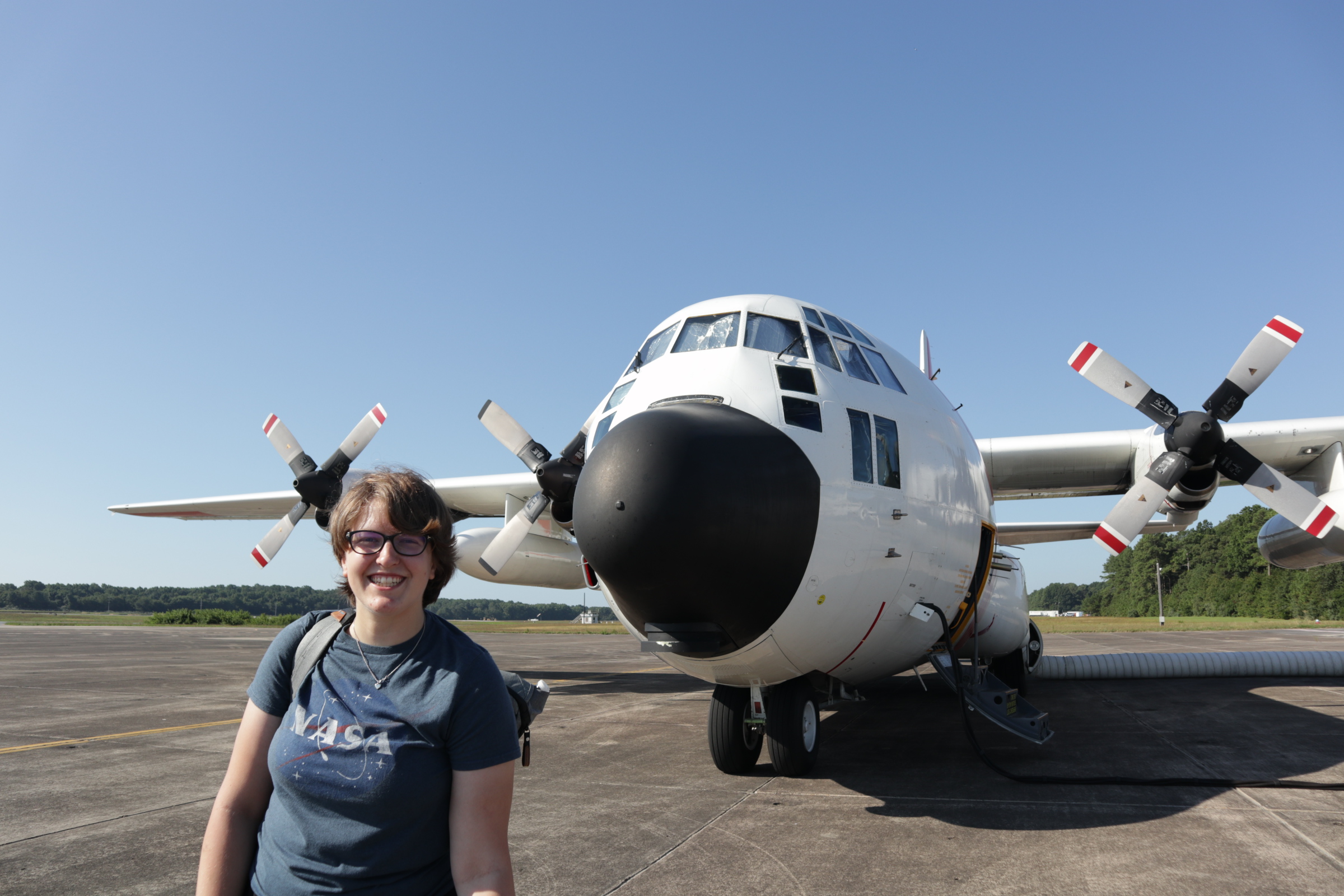 A six-hour flight makes for a long day, but I'm so glad to learn more about NASA's Earth science missions and how even the seemingly simplest things — such as clouds and climate — can have intricacies and complexities that people devote their whole lives to studying. As July draws to an end, so does this last of five ACT-America field campaigns. The researchers will return to their desks to draw conclusions from their new data and the pilots will fly other flights for other airborne campaigns.
1900
Driving away from NASA Wallops and leaving the Eastern Shore signals a close to my public affairs internship. What remains is to pack my suitcases for the ride back to Texas, throwing the same jacket, laptop and earphones in a backpack. While on one hand I can't wait for the slow-cooked brisket and Whataburger fries, I will definitely return with greater appreciation of NASA's dedication to understanding the universe we live in.
ACT-America completed its final science flights July 27.