By Sara Blumberg, NASA's Goddard Space Flight Center and Inia Soto Ramos, Universities Space Research Association / GREENBELT, MARYLAND /
When we talk about climate change, we tend to think of lush forests with giant trees that passively trap carbon dioxide from the atmosphere and use them for food in a process called photosynthesis.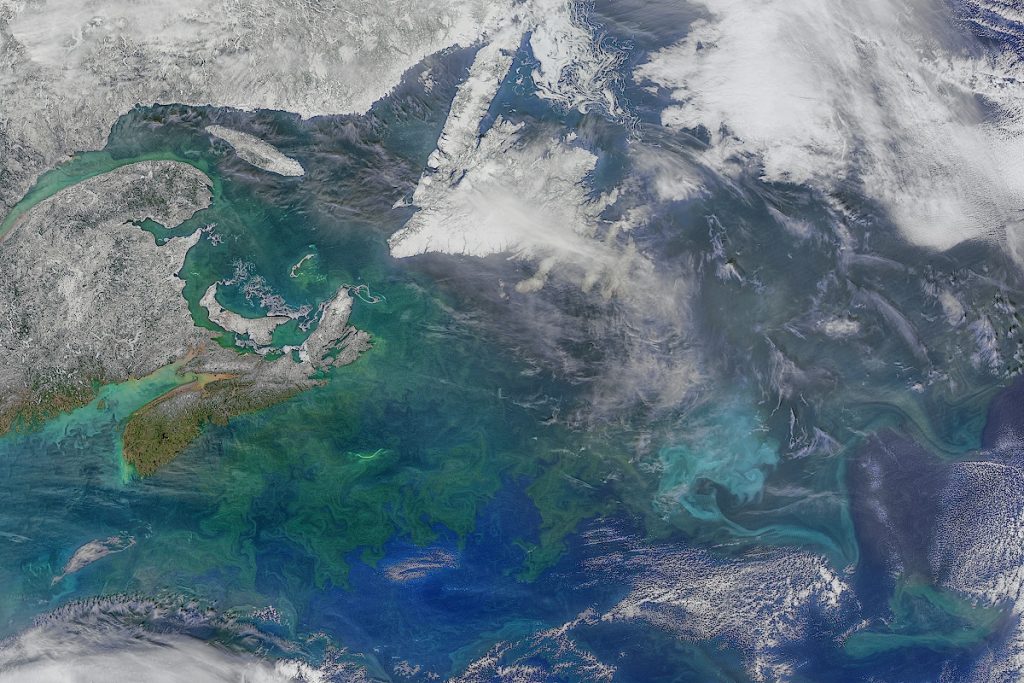 The ocean might not have giant trees, but it has microscopic, little plants known as phytoplankton that do the same thing. 
In a rapidly changing planet, carbon continues to play a big role, especially in altering our ecosystems. The NASA-led field campaign Export Processes in the Ocean for Remote Sensing (EXPORTS) wants to learn how this chemical element is impacting the ocean, especially in a place right beneath its surface called the "twilight zone."
This past month more than 50 scientists from all over the world have been conducting large-scale studies from the surface of  the twilight zone in the Northern Atlantic.
So why is the twilight zone so important? In short, researchers don't know much about it.
Carbon dioxide dissolves in the ocean, making it available to hungry phytoplankton that, in the presence of sunlight, will bloom. In some cases, these blooms will paint surface waters in beautiful shades of green and brown that can be observed even from space!
While phytoplankton keep getting healthy and chubby, other sea creatures such as zooplankton will feast on them. Eventually, carbon is incorporated in the ocean food chain and is released in the form of organic matter via decay (think feces)!
Some of that decay material gets reused within the surface ocean, while others will sink to where sunlight fades –the twilight zone! During this process, carbon can get reused, ride with the currents, go up and down the ocean along with creatures that migrate along the water column, or simply make it to the seafloor where it may be stored for years to millennia.
Understanding how much carbon is taken up and exported to the deep ocean is a key question for understanding climate change and improving model predictions.
Back in 2013, a group of oceanographers and scientists alike met at the University of California, Santa Barbara and drafted a science plan for a field campaign mission to study how carbon moves from the ocean surface to seafloor.
 That science plan was published in 2015 after a rigorous and extensive scientific review.  EXPORTS became a reality in 2018 when 18 projects, dedicated to address the science plan questions, were funded by the NASA Ocean Biology and Biogeochemistry and National Science Foundation. 
 The first phase of the EXPORTS project was a successful field campaign in the North Pacific Ocean in 2018 led by a stellar team of scientists, two University-National Oceanographic Laboratory System  vessels (R/V Sally Ride and R/V Roger Revelle) and state of the art technology.
Video caption: Dive & Discover Expedition 17 involves collaboration between multiple organizations, including Woods Hole Oceanographic Institution's Ocean Twilight Zone project, the National Science Foundation, and NASA Earth Science.
Video Credit: Marley Parker © Woods Hole Oceanographic Institution
On April 22, 2021, the EXPORTS North Atlantic Expedition began with two research vessels named the RRS Discovery and RRS James Cook. The ships also deployed gliders, drifters, moorings; other edge-cutting oceanographic instrumentation began field preparations.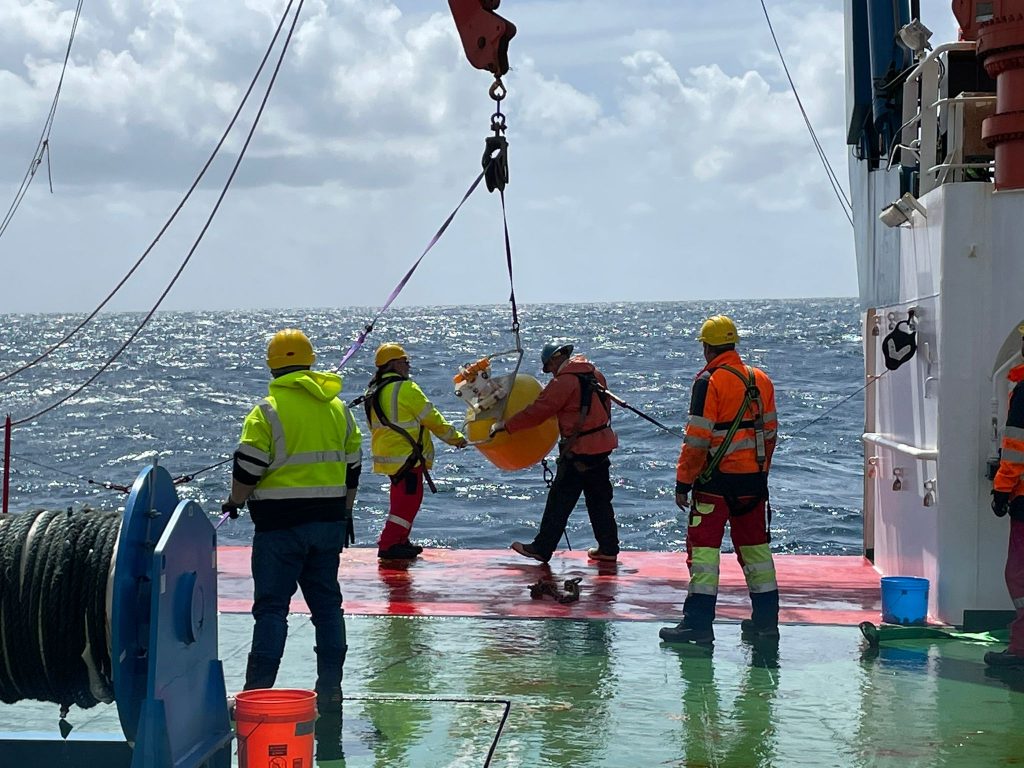 The EXPORTS team was joined by Woods Hole Oceanographic Institution's ocean twilight research program onboard the Spanish vessel R/V Sarmiento de Gamboa. The galore of technology is represented by a diverse science crew that will study this region for about 30 days. Research will range from microscopic creatures, such as viruses and bacteria, to the dynamic circulation and biogeochemical processes driving the carbon cycle during the spring blooms in the North Atlantic ocean.
Follow along as NASA details their journey, which started with two weeks of quarantine.