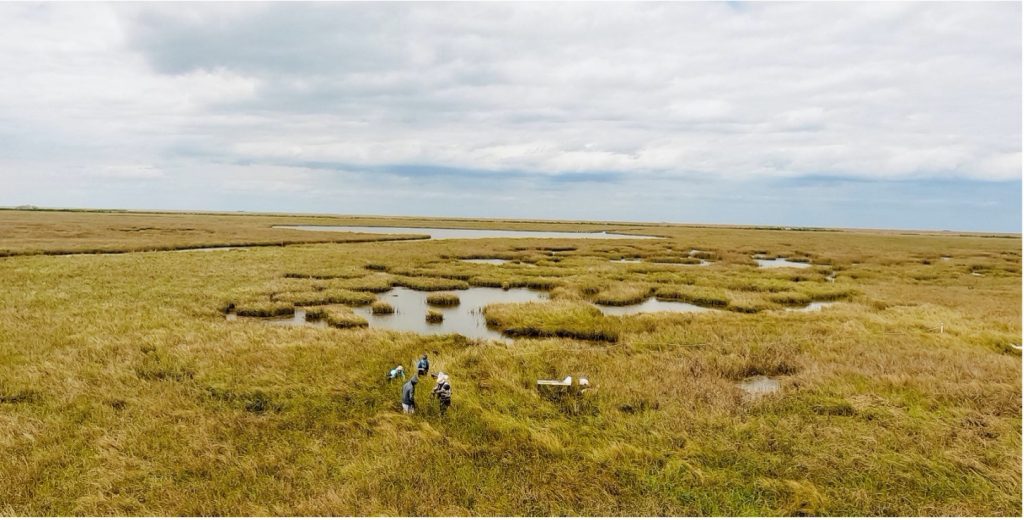 By Elena Solohin, Florida International University /NEW ORLEANS, LOUISIANA/
My colleague, Emily, and I, with Florida International University's Wetland Ecosystems Research Lab, kicked off our 2021 field season with a trip to the Mississippi River Delta to conduct research for NASA's Delta-X project. We met up with a team of scientists from Louisiana State University and spent two weeks conducting fieldwork across the vast salt meadow, cordgrass marshes and freshwater wetlands of Louisiana's Atchafalaya and Terrebonne Basins.
More specifically, we set out into the marshes by boat to collect soil cores and biomass (organic matter) from below- and above-ground, and to measure marsh elevation. The data we collected will contribute to Delta-X's main goal – to project future wetland vulnerability along coastal Louisiana under various scenarios of sea level rise and sediment supply using state-of-the-art remote sensing tools, field observations, and modeling approaches across the two basins.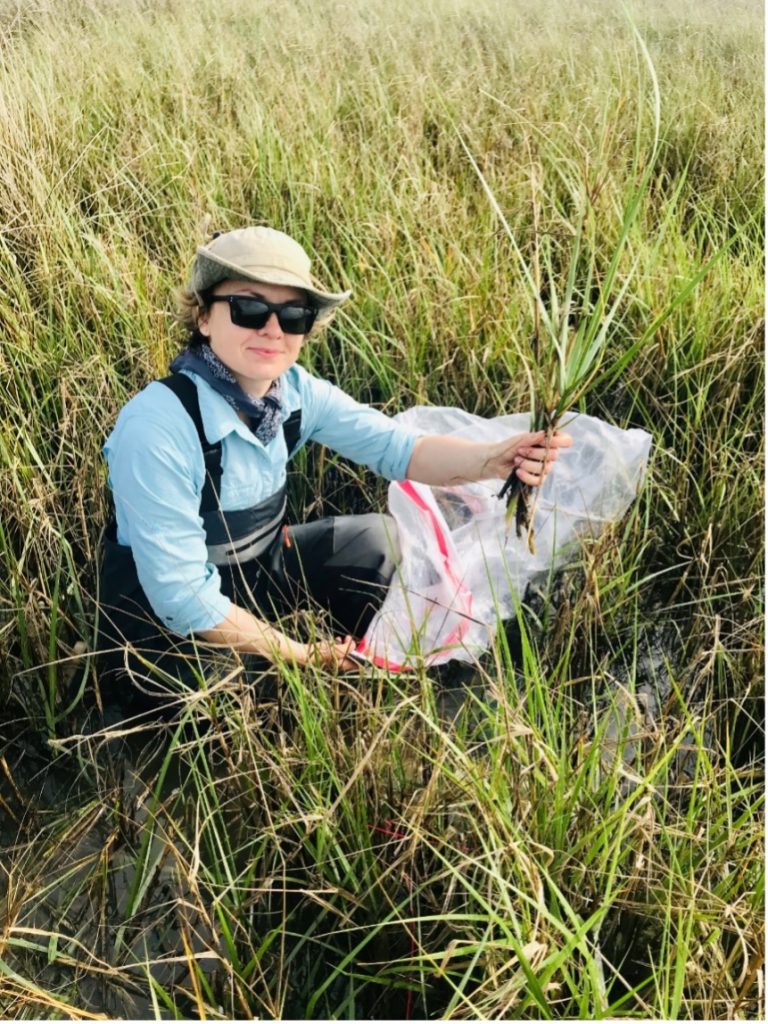 Our field work was both exciting and challenging. Our boat rides out to the sampling sites were their own adventures especially with the windy, bumpy, and at times, foggy conditions we encountered. When it was time to get out of the boats, we met our next obstacle – navigating the wetlands, dominated by tall cattail, on foot. Walking through the swampy ground is challenging for even the most experienced wetland scientists!
While trying to keep six feet apart from other teams, we took photographs of the wetland vegetation and recorded water levels. The photographs offered a bird's eye view of the marsh landscapes and vegetation diversity. While we were working, we also marveled at the blue, over-arching sky, the teeming wildlife around us – including a few sets of beady alligator eyes sticking out of the marsh — and above all, the unique beauty of Louisiana's coastal wetlands.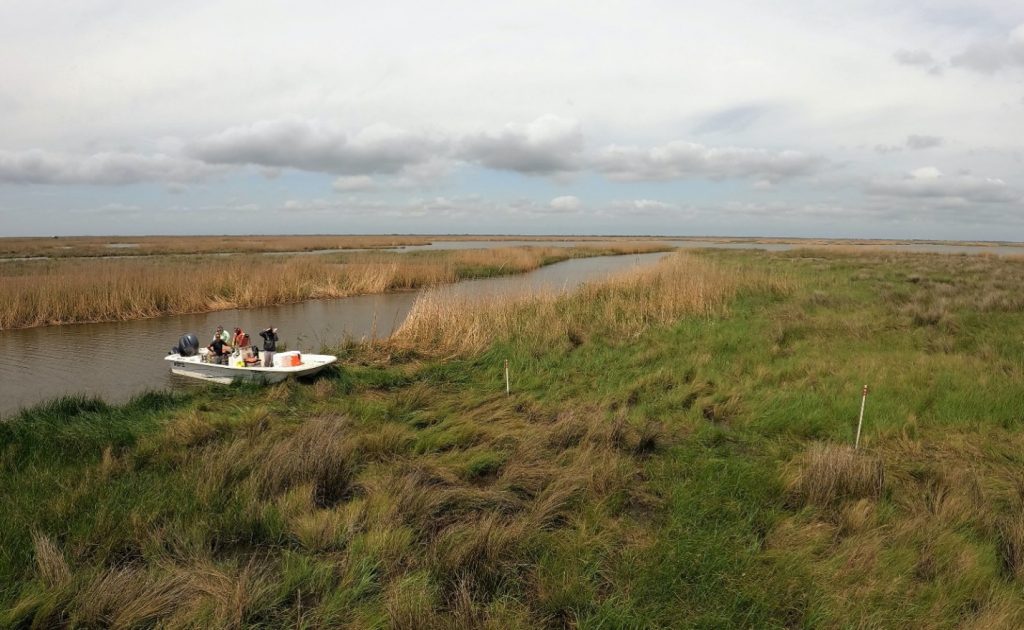 After each day of hard work, we were glad to have some time to take a break, even if it was in the same marshy area we'd been working. Now, we're looking forward to processing the samples we collected to generate the data needed to help understand and predict future wetland vulnerability along coastal Louisiana.