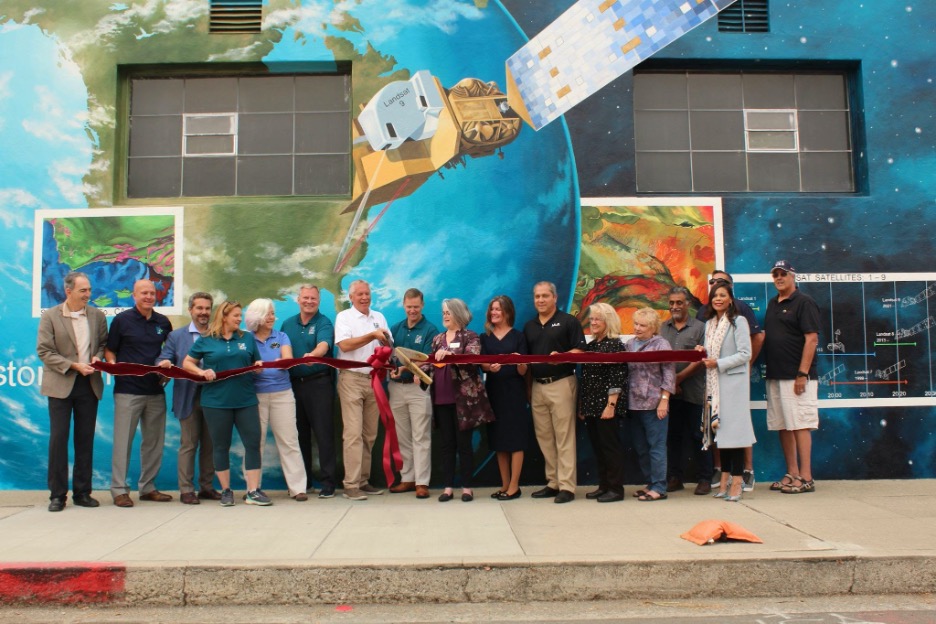 By Jessica Merzdorf Evans //LOMPOC, CALIFORNIA//
In early 2021, local artist (and Lompoc Mural Society curator) Ann Thompson competed in and won the call for artists to commemorate Landsat 9's launch and the Landsat program's 50th anniversary. Along with representatives from NASA, the U.S. Geological Survey, United Launch Alliance, and the city of Lompoc, Thompson helped dedicate the mural for its official opening on September 26, 2021, one day before Landsat 9's launch.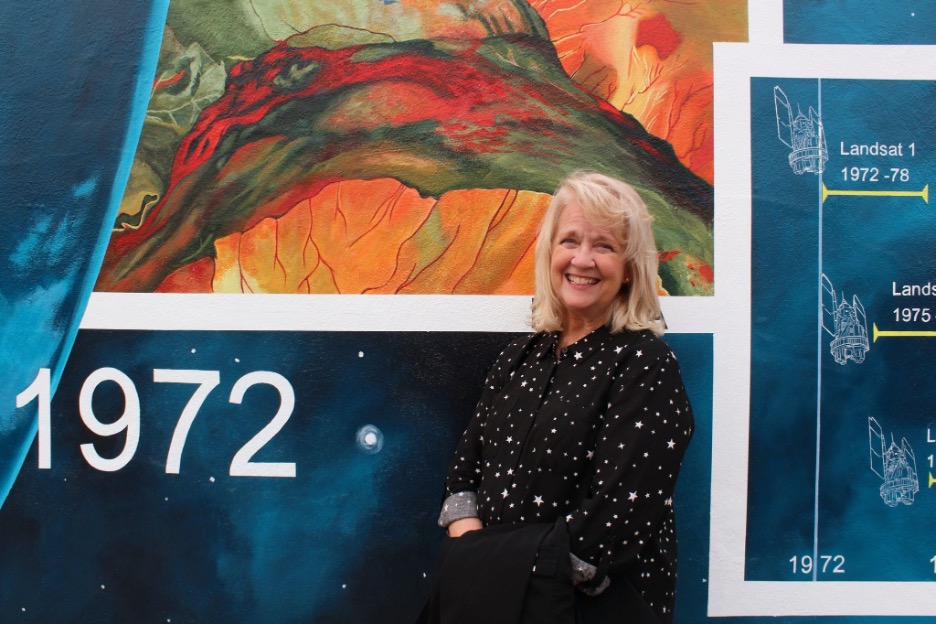 Lompoc, California, has a lot of murals — 40 and counting, according to the city's website. Some depict local flora and fauna, some show important events and people in the city's history. The new mural depicts a stylized Landsat 9 orbiting Earth, with colorful pull-out frames showing Landsat images of changing glaciers, bright landscapes, and Santa Barbara County, California – home of Lompoc and Vandenberg Space Force Base. Another pull-out in the corner shows the timeline of the Landsat program, from Landsat 1's launch in 1972 through Landsat 9.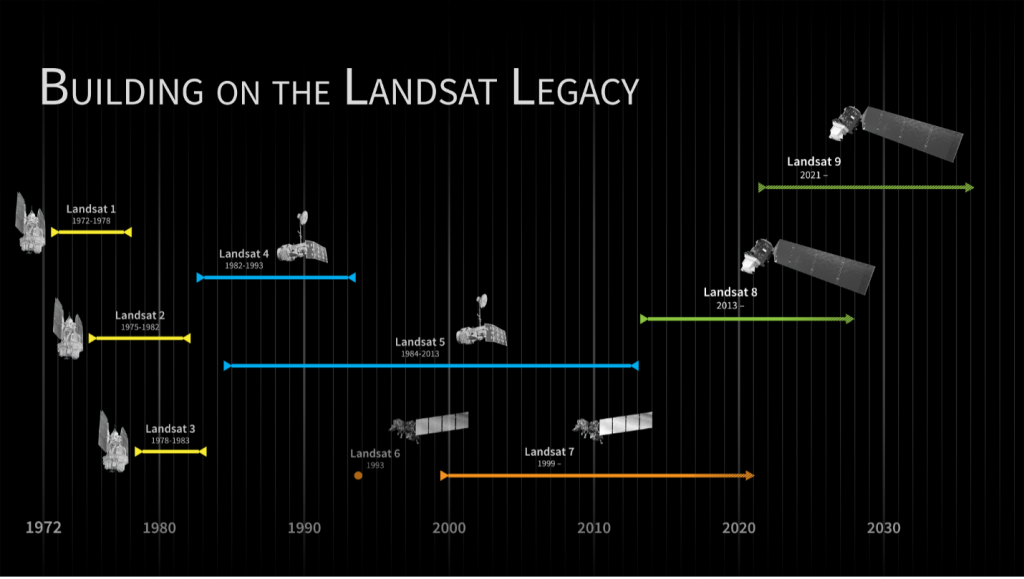 The city of Lompoc sponsored or highlighted a number of events in the week leading up to launch, including workshops, educational events, talks, and art exhibits. 
At the Lompoc Aquatic Center across town, educators from the Landsat and ICESat-2 teams (Ice, Cloud and Land Elevation Satellite-2) demonstrated how their two missions track land and sea ice around the world.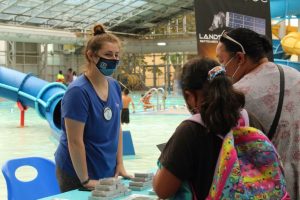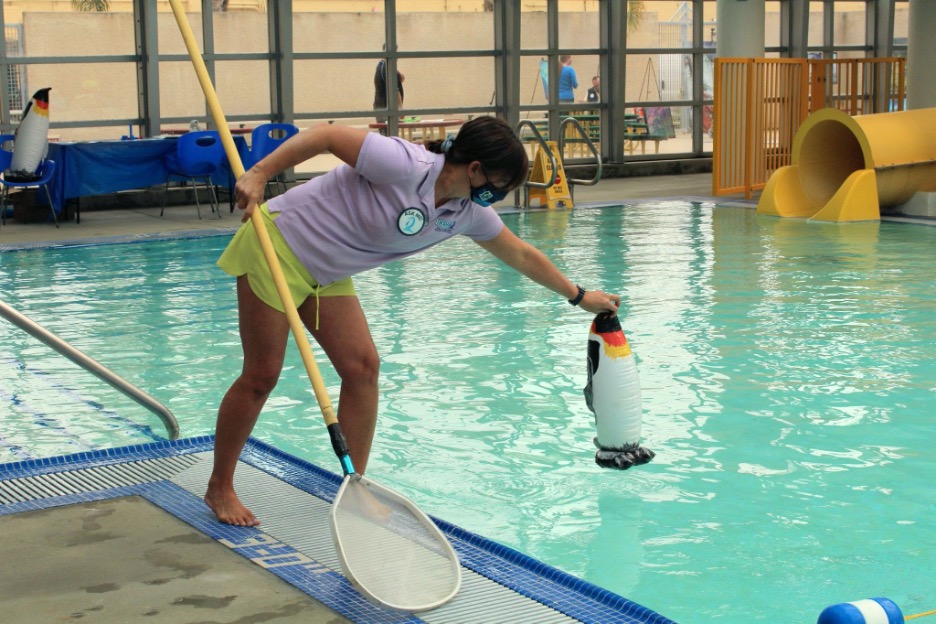 Launching a new satellite to space is often more than just a scientific achievement – it can be a community-wide event that gives educators, artists, and local citizens a chance to be part of the celebration. This week, the city of Lompoc is helping to paint a picture of the Landsat program's future.