---

Launch a rocket! 🚀
Build a hovercraft! ️️️️🛠
Solve a puzzle! 🧩

Looking for NASA resources to inspire learning and exploration? Find crafting ideas, science experiments with household items and videos to watch as a family.

Get started with these science, technology, engineering and mathematics activities and projects to do together.

Read a Storybook
About Soil

Color a Lunar Adventure

Design and Build
an Astronaut Lander

For more activities, click here!
---
Do you have family or friends looking for at-home ideas?
Share this blog with them and ask them to subscribe!
---
---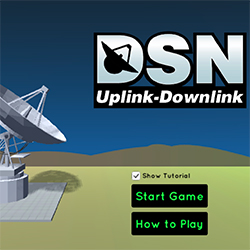 Audience: Educators and Students in Grades 3-6
Looking for activities to keep busy at home? Play NASA Space Place's newest game: DSN Uplink-Downlink!
The Deep Space Network (DSN) comprises big antenna dishes that NASA uses to communicate to its faraway spacecraft. In this game, you use these big antennas to send information to and receive information from NASA's robotic explorers in the solar system and beyond.
---
Audience: Educators, Students and Families

Learn about NASA's Space Launch System and its capabilities while having fun.

Download coloring sheets, a bingo game and more! Materials were developed for use by educators, students, parents, museums, afterschool programs and others. Print as many copies as you need for educational purposes.

Audience: Formal and Informal Educators, Grades 3-12

Check out the newest My NASA Data educational resources focused on the interaction of Earth's geosphere and atmosphere for grades 3-12. These resources include lesson plans, a geographic information system story map, minilessons, data visualizations of NASA Earth data and more! Many of these resources are perfect for online/virtual learning.
---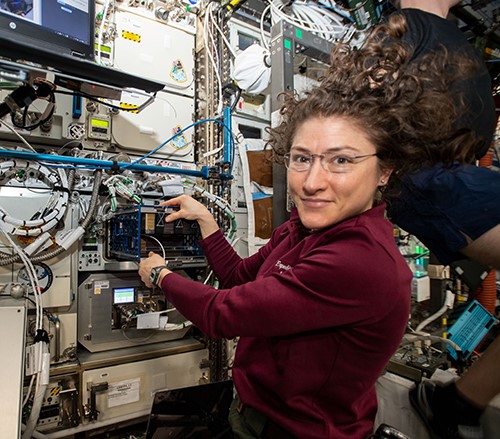 Student Payload Opportunity With Citizen Science (SPOCS)
Audience: College Students
Proposal Deadline: March 27
To celebrate 20 years of continuous human presence on the space station, NASA
STEM on Station
will fund five payloads to the space station, including return, through the Student Payload Opportunity with Citizen Science (SPOCS).
Teams of students will propose experiments related to bacteria resistance or sustainability research, topics that are critical not only to the space station but also to future exploration. Selected teams are expected to involve K-12 students as citizen scientists in a substantial part of their experiment and conduct educational outreach activities.
---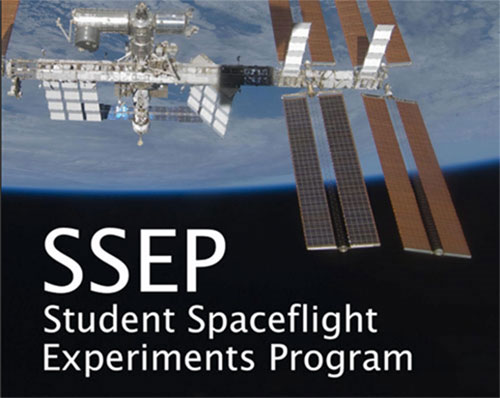 Student Spaceflight Experiments Program—Mission 15 to the International Space Station
Audience: School Districts Serving Grades 5-12, Informal Education Institutions, Colleges and Universities
Inquiry Deadline: March 27
Start Date: Sept. 1
Contact: jeffgoldstein@ncesse.org

The National Center for Earth and Space Science Education and the Arthur C. Clarke Institute for Space Education announce Mission 15 to the International Space Station, a community engagement initiative in STEM. In each participating community, one proposed student experiment is selected to fly in low-Earth orbit on the space station. Interested communities must inquire no later than March 27.
---
---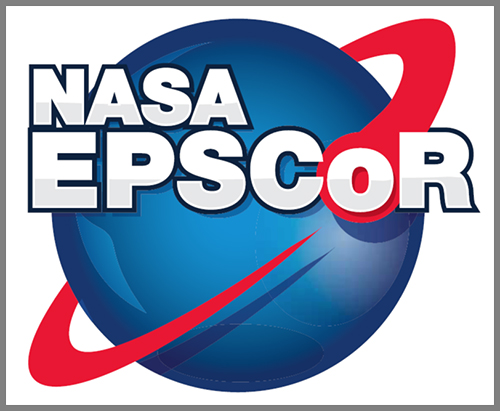 Call for Reviewers: NASA's Established Program to Stimulate Competitive Research Proposals
Audience: Subject Matter Experts With Ph.D.s
Application Deadline: April 3
Contact: agency-epscor@mail.nasa.gov
NASA is seeking qualified experts to review proposals for NASA's Established Program to Stimulate Competitive Research.
Potential reviewers may view the
EPSCoR solicitation
online in NSPIRES to determine if they're interested in participating. Volunteers will be asked to review one to three proposals of approximately 20 pages in length. Eligible reviewers who are not civil servants will receive an honorarium of $100 for the first proposal reviewed and $50 for each additional review.
---
Audience: Design Innovators Ages 18 and Older

Entry Deadline: April 20

NASA engineers are looking for ways to improve the bucket drum design of the Moon-digging robot called RASSOR, short for Regolith Advanced Surface Systems Operations Robot. This portion of the robot captures regolith and keeps it from falling out, allowing it to be transported to a designated area. Upload your design ideas for a chance to win cash prizes.

Audience: Higher Education Faculty and Students

Proposal Deadline: April 24

University teams are challenged to develop innovative design ideas that will assist NASA's Moon to Mars mission objectives. Winners will receive $15,000 to $50,000 to design and produce studies, research findings or functional products that bridge strategic knowledge gaps, increase capabilities and lower technology risks related to NASA's Moon to Mars space exploration missions.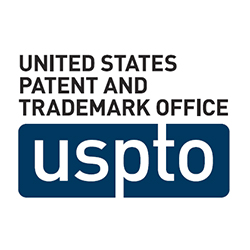 Audience: K-12 Educators
Application Deadline: April 30
Event Date: July 12-17
Join the United States Patent and Trademark Office for a week of training that combines experiential training tools, practices and project-based learning models to explore ways to enhance student learning and inspire the next generation of inventors, entrepreneurs and problem-solvers.
---
Want to subscribe to get this message delivered to your inbox each Thursday? Sign up for the NASA EXPRESS newsletter at www.nasa.gov/stem/express.
Are you looking for NASA STEM materials to support your curriculum?
Search hundreds of resources by subject, grade level, type and keyword at https://www.nasa.gov/education/materials/.
Find NASA science resources for your classroom. NASA Wavelength is a digital collection of Earth and space science resources for educators of all levels — from elementary to college, to out-of-school programs. https://science.nasa.gov/learners/wavelength
Check out the 'Explore NASA Science' website! Science starts with questions, leading to discoveries. Visit https://science.nasa.gov. To view the site in Spanish, visit http://ciencia.nasa.gov.
---
Visit NASA STEM Engagement on the Web:
NASA's Office of STEM Engagement: https://stem.nasa.gov
NASA Kids' Club: https://www.nasa.gov/kidsclub