Fly NASA Guest Blogger: JSC Deputy Center Director Ellen Ochoa 
Everything I dreamed about during the years I pursued an astronaut career came to pass, and the experiences were even more amazing than I pictured.

Training is both individually challenging and the ultimate in

developing teamwork; actually launching into space is unbelievable; learning how to work efficiently and effectively in microgravity is exciting and humbling; seeing the Earth from space is startlingly beautiful and emotional; and accomplishing your mission is the most rewarding feeling possible.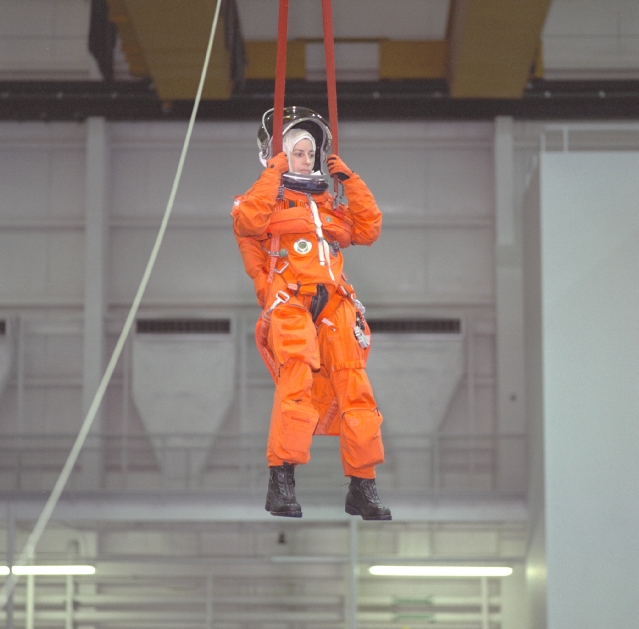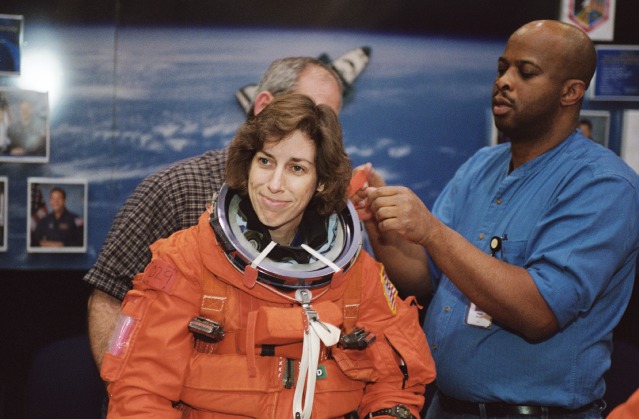 However, I thought I'd mention some of the other experiences I've had as a result of being an astronaut, most that I never imagined when I first thought about applying.

As a Capcom, the astronaut who works in Mission Control  supporting the Flight Director by communicating with crews, the many training simulations I worked that dealt with lots of malfunctions helped prepare me for some real-life mission problems.  During STS-83, a failed fuel cell brought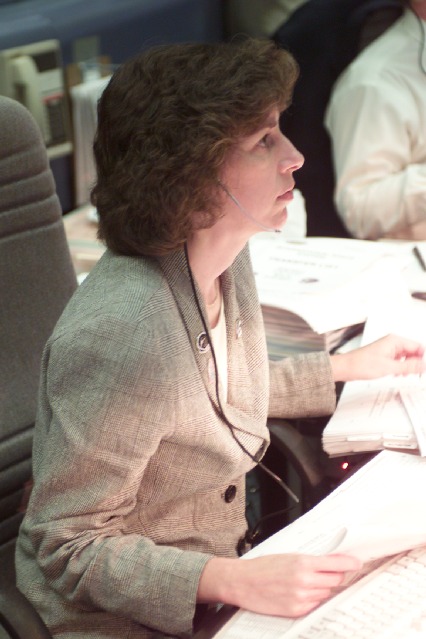 the mission to an early close and we stayed busy coming up with and communicating to the crew an entry plan to account for possible subsequent failures.  STS-100's mission was affected by problems with all of the U.S. command and control computers on the International Space Station (ISS)  — a failure we hadn't trained for since it was deemed "non-credible" – and hard work by the ground and crew over several days restored the computers and allowed the STS-100 crew to successfully complete its mission of installing the station robotic arm.
In the mid-90s, I served as the astronaut leading the crew office support of ISS, not long after a re-design of our space station plans made Russia our prime partner.  In that role, I negotiated with Russian training and operations personnel on how we were going to train for and operate the new ISS during various phases of assembly – what level of systems training, where the training would take place, what language would be used, both during training and onboard, and how astronauts and cosmonauts would work together in orbit.  While common now, it was quite an unusual experience then to tour the Russian mission control center, Star City where all cosmonauts have been trained and, a few years later while training for STS-96, to visit the launch site in Baikonur, Kazakhstan, from where both Sputnik and Yuri Gagarin were launched.
After four amazing Space Shuttle missions, I had the opportunity to become Deputy, and later Director of Flight Crew Operations, the organization that manages the astronaut office and aircraft operations at Johnson Space Center.  That put me in mission control on the tragic day of Columbia's entry and as one of the managers representing the crew during the subsequent effort to return the shuttle to flight.  I've had the responsibility to give a GO or NO GO for the crew during flight readiness reviews and launch countdowns many times since, an action that always has me reviewing lessons learned in acceptance of risk.  The entire Shuttle and ISS team have together accomplished an incredible feat since then – the assembly of the ISS, and continuous habitation by crews for over 11 years.  During that time, I got more international experience, leading discussions among the heads of the crew offices of Russian, European, Japanese,  and Canadian space agencies to work out crew assignments and address other crew issues, and representing our crews during final preparations for launch in Kazakhstan with the opportunity to compare pre-launch activities and rituals between our countries.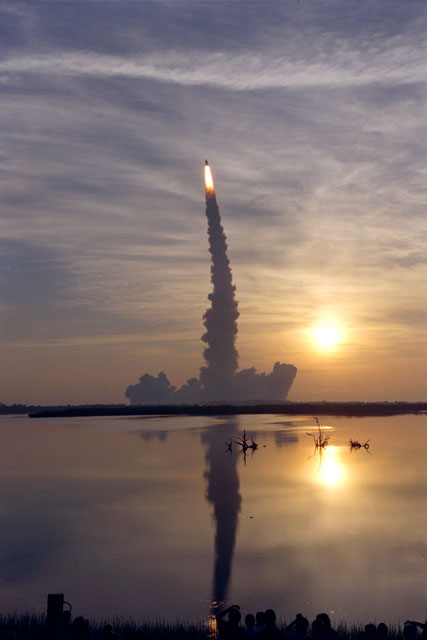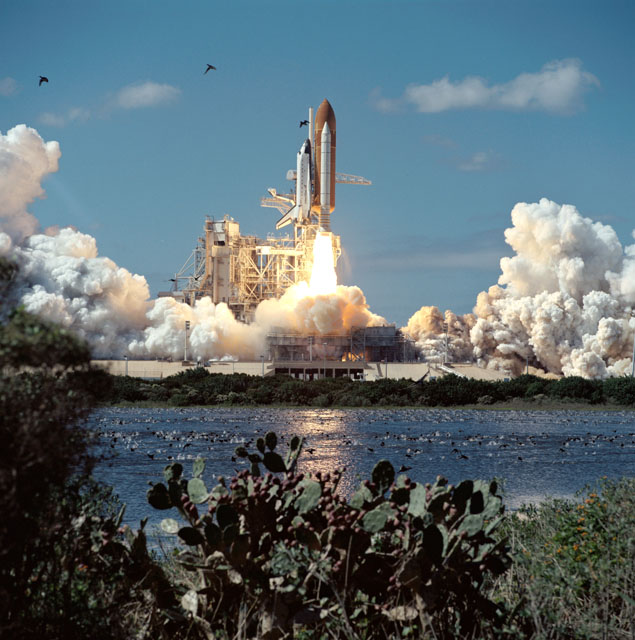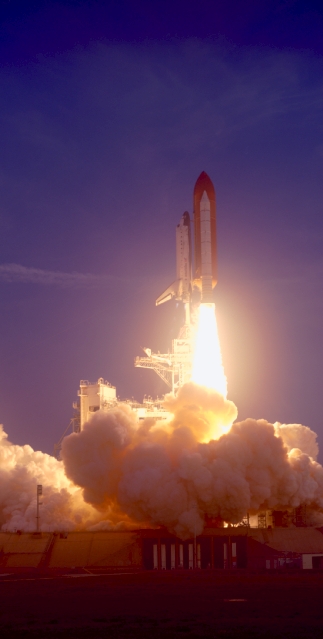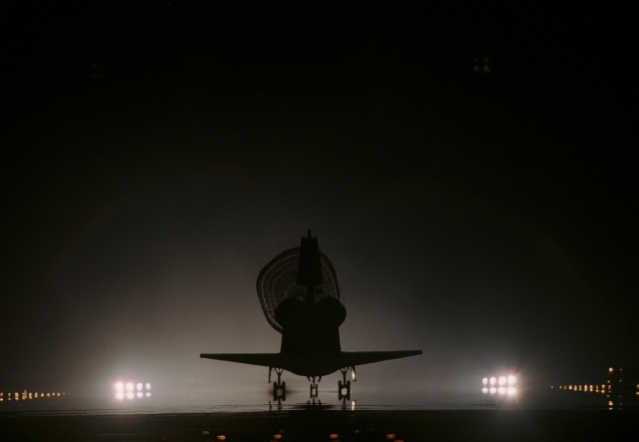 Today, as Deputy Center Director, I work not only with operations and engineering personnel, but also with all the other professionals who make our space program work, including those in finance, procurement, information technology and human resources to name a few.  I also get to interact with leaders across the agency, and community and political leaders who both support NASA and task us to improve our performance and our relevance. 
While the technology that NASA has developed or refined that is now used throughout many industries is our concrete contribution to society, I believe that it is the inspiration that comes from what  NASA accomplishes with challenging missions that is our greatest legacy.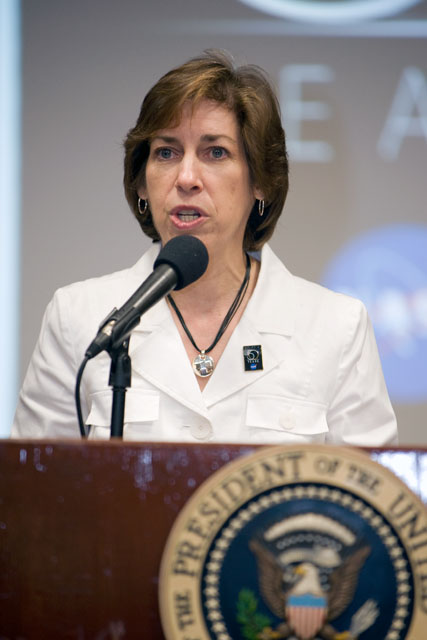 Perhaps some of the following personal examples, from my twenty-plus years of giving hundreds of presentations and receiving thousands of letters from all over the world will illustrate that:
n  An 8-year-old boy taking my hand and refusing to let go for an hour after I spoke at a library, and his mom telling me he couldn't sleep for the previous couple of nights because he was so excited about seeing an astronaut;
n  A female student majoring in Mechanical Engineering at Stanford telling me she saw me speak at her school when she was in 2nd grade, and from that time forward, she was determined to become an engineer;
n  A 5th grade student running up to me and telling me proudly that his name was Ochoa too, and he wanted to accomplish something amazing in his life like me;
n  A profile of me written by a group of Latina teenagers in a suicide prevention initiative and being told these girls believe in themselves and their abilities more after learning about me and other role models;
n  Two public schools named after me, both in areas with largely Hispanic populations, and seeing first-hand how the theme of space exploration is translated into enthusiasm about learning in every subject;
n  Many letters including pictures of girls dressed as an astronaut, giving a report for their school's Living Museum or Books Alive project;
n  Letter from a 6th grader: "I'm not very good at math, but now I know to be an NASA employee you must be good at math, so I'll be hitting those books!"
n  Letter from a 9th grader:  "When I hear about your life, that makes me change my opinion about coming to school because I used to tell my mom that I didn't want to go to school but now I know that coming to school is part of getting a good job like you.  I respect you and love you."
n  Letter from a first grader : "I am a lot like you.  I am haf Mexican.  I am a girl.  And I want to go to space.  I am six and a haf.  I have wanted to be an astronaut for six years.  I think."
n  And finally, a letter from a woman who wrote how thrilled she was to see STS-66 launch:  "I am 80 years old and never saw anything like it.  The last time I was thrilled was when [I saw] Charles A. Lindberg landed at the Air Post in St. Louis."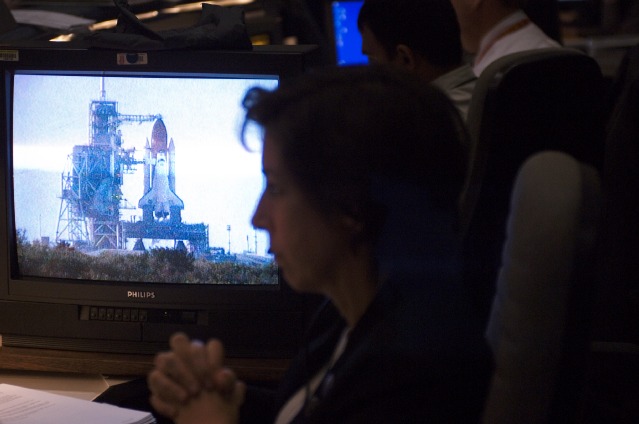 All of these experiences demonstrate what it means to represent NASA and what being an astronaut is really all about – not just the opportunity to fly in space — but a career encompassing operational, international, and leadership experiences, with the goal of helping our country, and indeed people all over the world, reach for the stars.