Fly NASA Guest Blogger: NASA Astronaut G. Reid Wiseman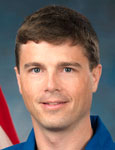 From Star City, Russia.
I am currently living in Moscow to immerse in the Russian language and culture as part of long duration spaceflight training. Friday marked the end of my second week and I needed a break. 
I needed to hear English.  Star City is about 35 kilometers to the northeast and I knew several astronauts were in town training with their fellow cosmonauts for upcoming missions. A weekend with them was just what the doctor ordered.
After a long ride in bad traffic, I arrived at the "cottages" where we live while training in Star City.  I was cold, hungry, tired.  As I approached cottage #3 I could see through the window perhaps a dozen people who looked very warm.  They were laughing and talking.  This was what I needed.  I walked through the door and there were my colleagues and friends…Don Pettit, a scientist launching in just weeks to the ISS…Sunita Williams, a Navy test pilot…Joe Acaba, a school teacher…Jeremy Hansen, a Canadian fighter pilot…Akihiko Hoshide, a Japanese aerospace engineer.  And the list went on and on…
It was the best feeling to be standing in that foyer.  Warm.  Happy.  With friends.
It was at this precise moment that I realized what it takes to be a part of the NASA team.  Be yourself and nothing else. Bring your unique skills and experiences to this diverse group of men and women from all walks of life, from all corners of the globe, from all backgrounds.  This is what makes the astronaut corps unique.  This is what makes the astronaut corps successful.