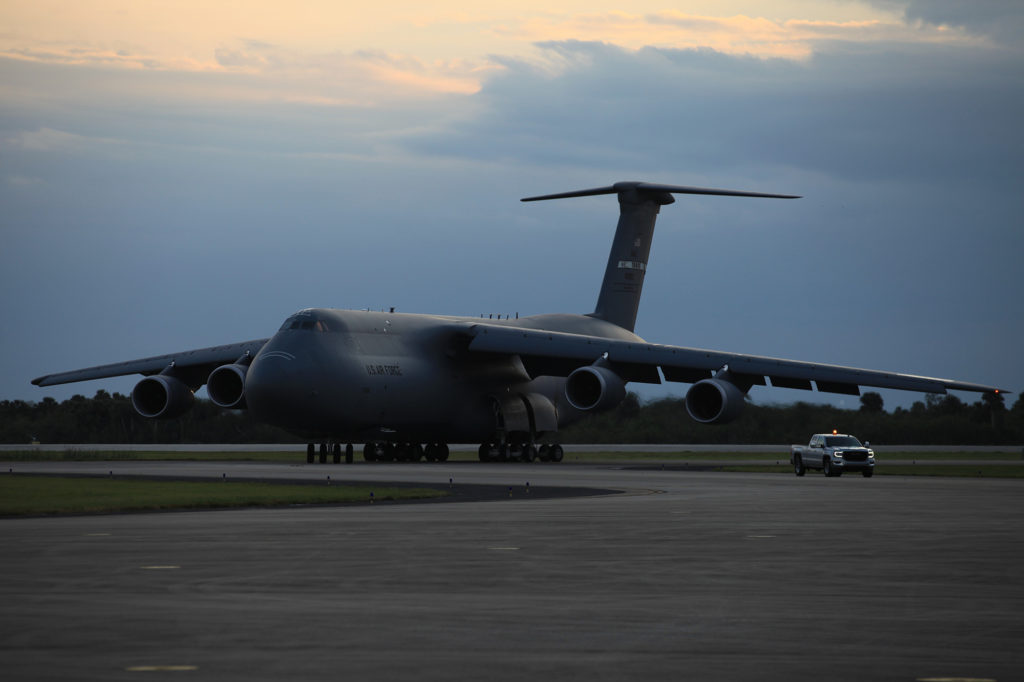 The next satellite in line to join NOAA's environment-monitoring network is one significant step closer to launch following its delivery Monday to NASA's Kennedy Space Center in Florida.
Geostationary Operational Environmental Satellite-S (GOES-S) arrived at the Florida spaceport aboard a U.S. Air Force C-5M Super Galaxy cargo transport aircraft which touched down on Kennedy's Shuttle Landing Facility runway Monday evening. The satellite will be offloaded today and transported to the Astrotech payload processing facility in nearby Titusville, where it will spend the next several weeks undergoing final preparations, tests and checkouts for liftoff.
Launch is planned for March 1, 2018 aboard a United Launch Alliance Atlas V rocket from Cape Canaveral Air Force Station's Space Launch Complex 41.