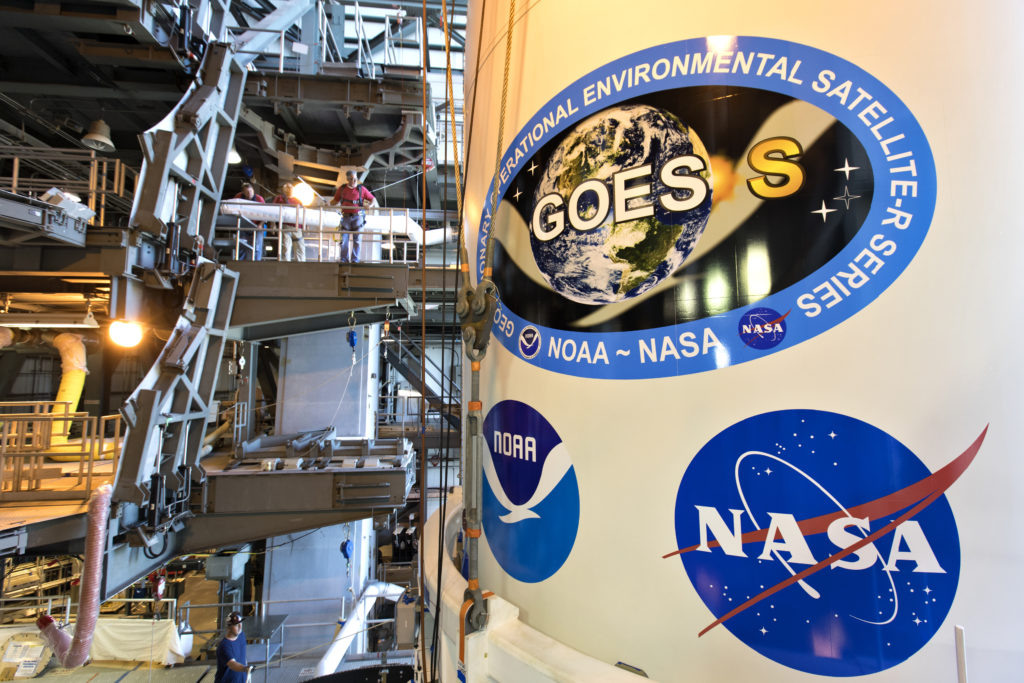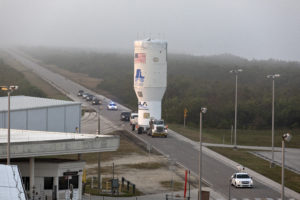 With its March 1 launch date closing in, the next in a series of advanced geostationary weather satellites is in place for liftoff.
NOAA's Geostationary Operational Environmental Satellite (GOES-S) will be delivered to orbit aboard a United Launch Alliance Atlas V rocket from Space Launch Complex 41 at Cape Canaveral Air Force Station in Florida.
With the Atlas V booster already in place, teams recently attached four solid rocket boosters and lifted the Centaur upper stage into place. Finally, the GOES-S satellite, secured inside the Atlas V payload fairing, moved from its processing location at Astrotech Space Operations in Titusville to the launch complex, where it was carefully raised into position atop the assembled rocket.
GOES-S is the second in NOAA's GOES-R series of satellites. All are designed to significantly improve the detection and observation of environmental phenomena that directly affect public safety, protection of property and the nation's economic health and prosperity.