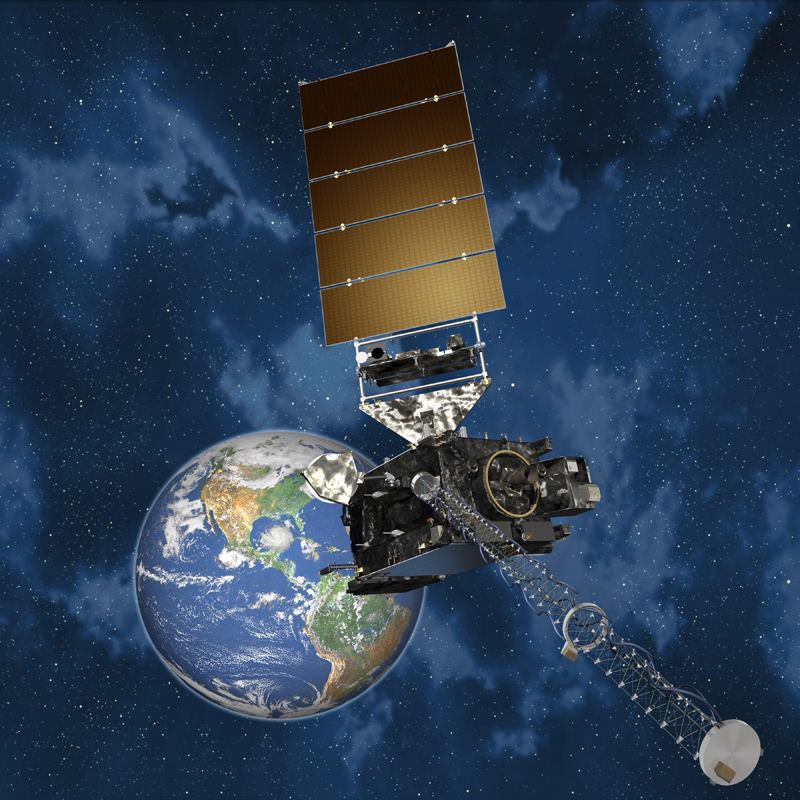 With only two days remaining until the scheduled launch of NOAA's GOES-S satellite, launch and mission managers are gathering at NASA's Kennedy Space Center to provide briefings on launch status and the science aspects of the GOES-R series of advanced weather satellites. A prelaunch status briefing will be held at 1 p.m., followed by a science briefing at 2:30 p.m. Both briefings will be held at Kennedy's Press Site TV Auditorium and air live on NASA Television and the agency's website.
Prelaunch news conference participants are:
Stephen Volz, director for satellite and information services, National Oceanic and Atmospheric Administration (NOAA)
Tim Walsh, GOES-R system program director (acting), NOAA
Sandra Smalley, director, Joint Agency Satellite Division, NASA Headquarters
Tim Dunn, launch director, NASA, Kennedy Space Center
Scott Messer, program manager, NASA Programs, United Launch Alliance
Kathy Winters, launch weather officer, 45th Weather Squadron, Cape Canaveral Air Force Station
Science briefing participants are:
Dan Lindsey, GOES-R senior scientific advisor, NOAA
Louis Uccellini, director, National Weather Service, NOAA
George Morrow, deputy director, NASA Goddard Space Flight Center
Jim Roberts, scientist, Earth System Research Laboratory, Office of Atmospheric Research, NOAA
Kristin Calhoun, research scientist, National Severe Storms Laboratory, NOAA
Meteorologists with the U.S. Air Force 45th Space Wing are predicting an 80 percent chance of favorable weather for liftoff of a United Launch Alliance Atlas V rocket carrying NOAA's GOES-S satellite. Launch is scheduled for March 1 at 5:02 p.m. EST from Space Launch Complex 41 at Cape Canaveral Air Force Station in Florida. On launch day, the primary weather concern is cumulus clouds.