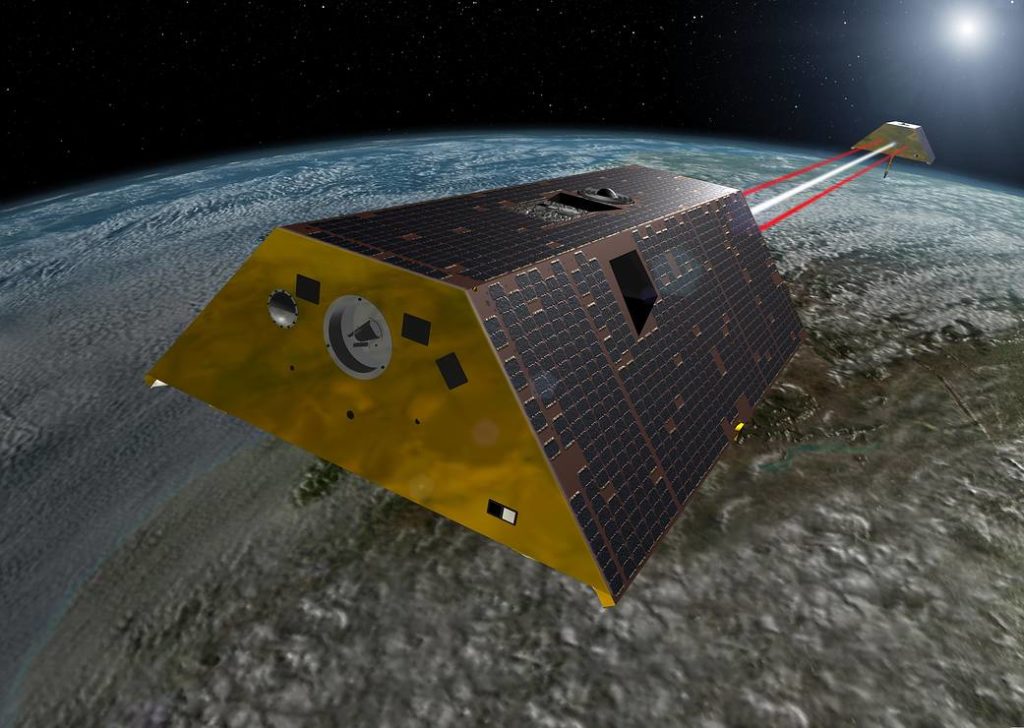 NASA's latest Earth-observing satellite mission, Gravity Recovery and Climate Experiment Follow-On (GRACE-FO) is now scheduled to launch no earlier than Tuesday, May 22 at at 3:47 p.m. EDT.
The GRACE-FO prelaunch briefing will be held on Monday, May 21 at 1:30 p.m. EDT (10:30 a.m. PDT) from Vandenberg Air Force Base in California. The briefing will air on NASA Television and the agency's website.
A joint mission with the German Research Centre for Geosciences (GFZ), GRACE-FO will provide critical measurements that will be used together with other data to monitor the movement of water masses across the planet and mass changes within Earth itself. Monitoring changes in ice sheets and glaciers, underground water storage, and sea level provides a unique view of Earth's climate and has far-reaching benefits. The mission is planned to fly at least five years.