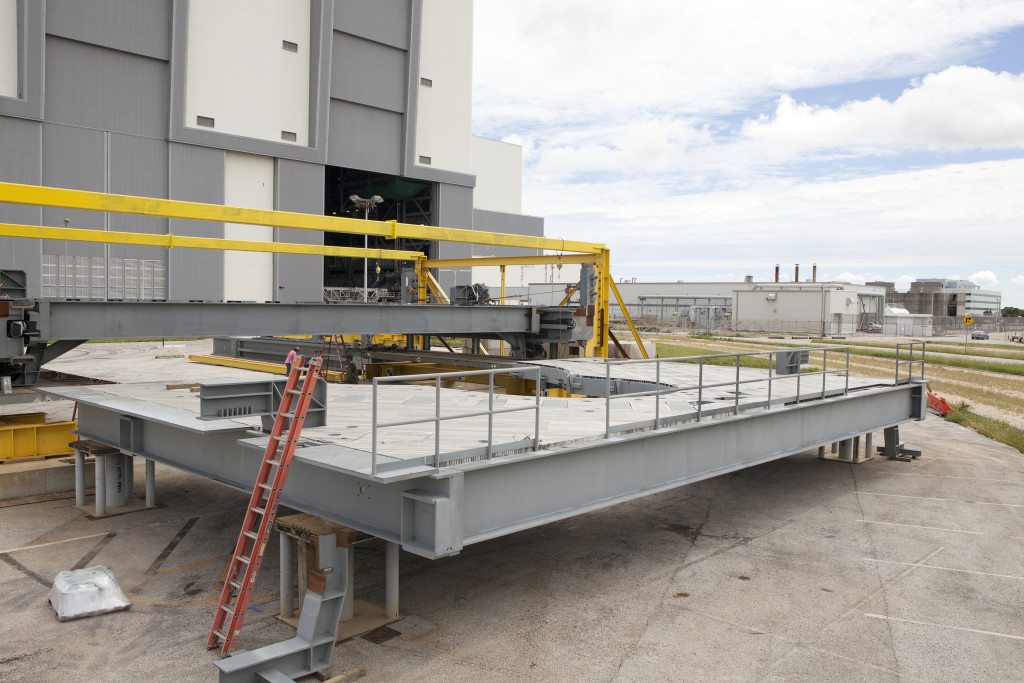 Platform J arrived at NASA's Kennedy Space Center last week and was positioned in an area outside the Vehicle Assembly Building where workers will prepare the platform and a host of others just like it for installation inside the massive processing building.  The platforms will replace work stands that were installed in the VAB when it was first built in the 1960s.
The new generation of platforms are designed for the Space Launch System rocket and Orion spacecraft. More than simply fitting the mammoth new rocket, the platforms will be outfitted with modern communications, consumables, power and other lines. The platforms will make up 10 levels where engineers and technicians will prep the 32-story-tall rocket and spacecraft stack.
The SLS and Orion are in development to provide NASA with a deep-space capable spacecraft and booster that can carry astronauts on trips beyond low-Earth orbit. The first flight of SLS and Orion is slated for 2018 on a mission that will not launch astronauts but rather check out rocket and spacecraft systems during a full mission profile.