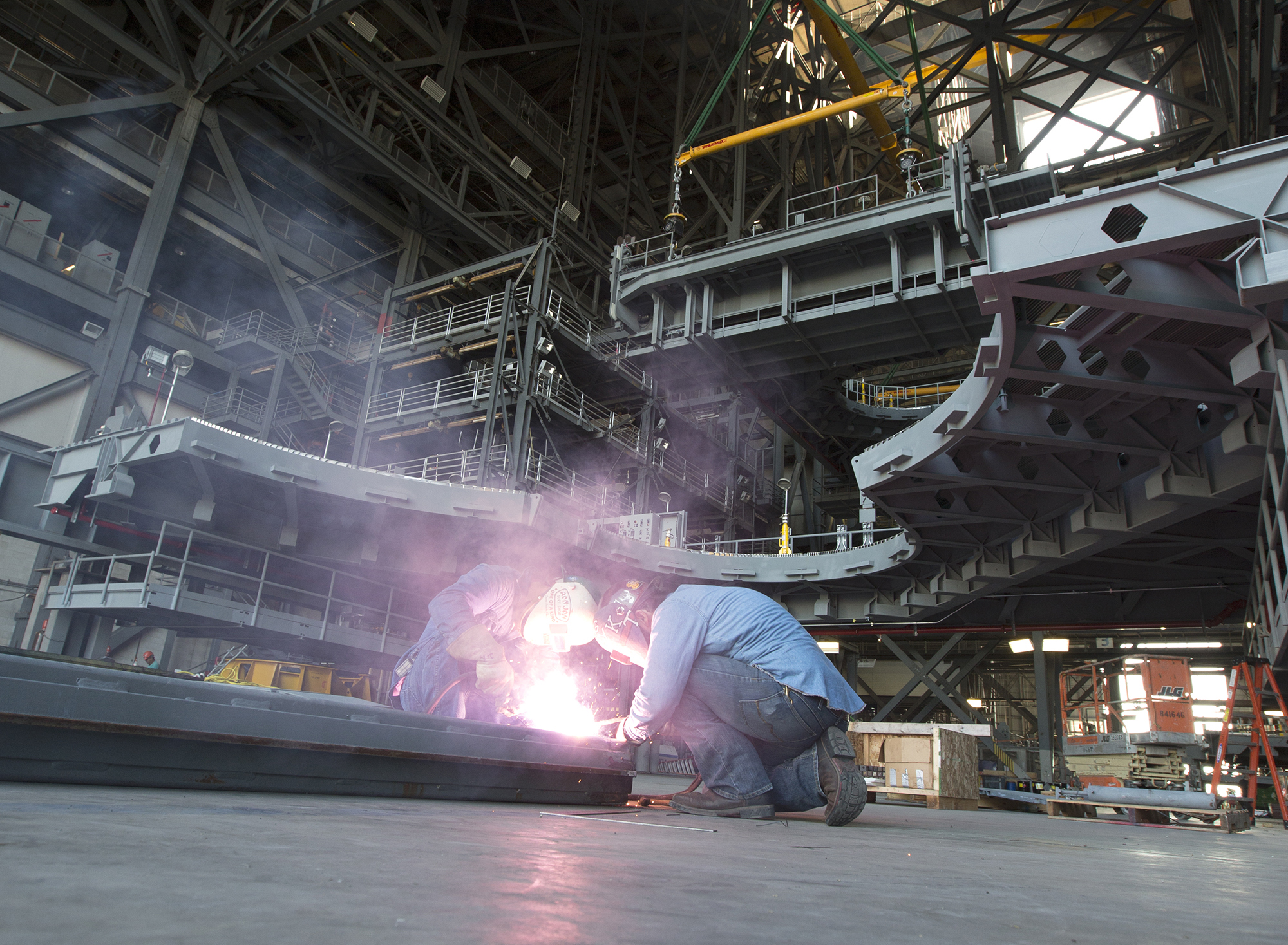 The Vehicle Assembly Building at NASA's Kennedy Space Center in Florida reached a new level of preparation for the Space Launch System (SLS) rocket and Orion spacecraft. Platform H North was installed Tuesday in the iconic facility's High Bay 3; its corresponding half, Platform H South, will be lowered into place today.
Platform H will allow technicians and engineers to reach the booster for mating of the forward/center segment to the center/center segment, as well as cable routing and booster closeouts.
It is the third of 10 levels of work platforms that will surround and provide access to the SLS rocket and Orion spacecraft for Exploration Mission 1. The Ground Systems Development and Operations Program is overseeing upgrades and modifications to VAB High Bay 3, including installation of the new work platforms, to prepare for NASA's journey to Mars.
Photo credit: NASA/Ben Smegelsky