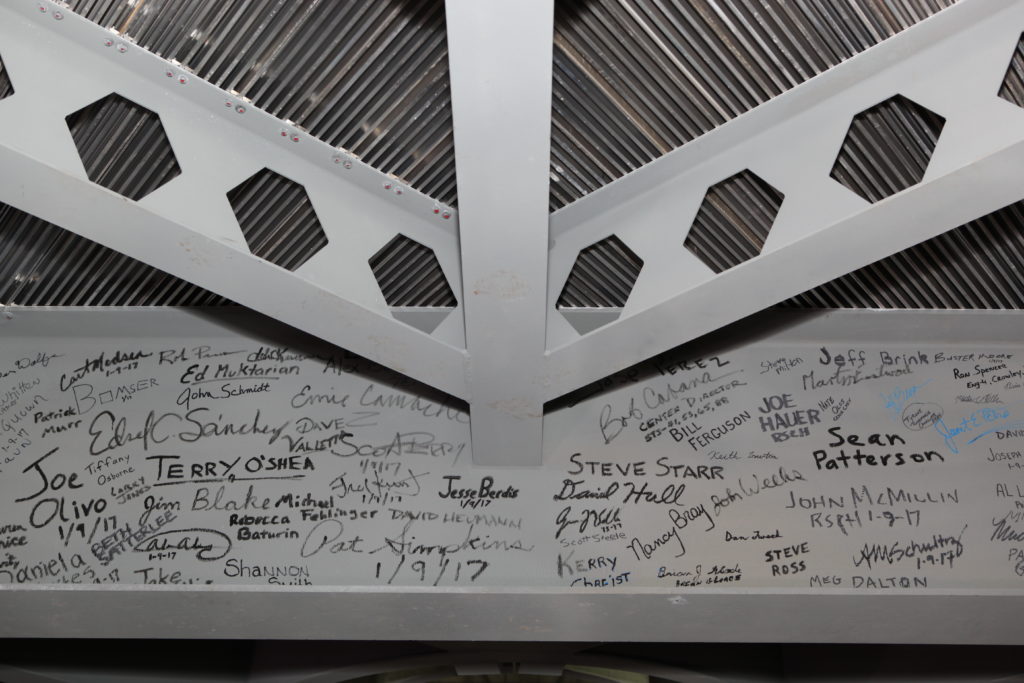 NASA Kennedy Space Center's Engineering Directorate coordinated a platform beam signing event to celebrate the NASA and contractor team's last several years of study, design, construction and installation of 20 new work platforms for NASA's Space Launch System in the Vehicle Assembly Building (VAB).
Workers involved in the High Bay 3 platform project had the opportunity to sign one of the beams of the final work platform, A North, in the transfer aisle of the VAB.
The A platforms are the topmost and final level of 10 levels of work platforms that will surround and provide access to the agency's Space Launch System rocket and Orion spacecraft. Orion's first uncrewed flight atop the rocket is scheduled for late 2018.
The Ground Systems Development and Operations Program, with support from the Engineering Directorate, is overseeing upgrades and modifications to the VAB, including installation and testing of the new work platforms.
Photo credit: NASA/Dimitri Gerondidakis