Oct. 01, 2018 – Satellite Sees Extra-Tropical Cyclone Trami Moving Past Japan
NOAA's NOAA-20 satellite captured a visible image of Typhoon Trami on Oct. 1 after it had become extra-tropical and moved away from Japan.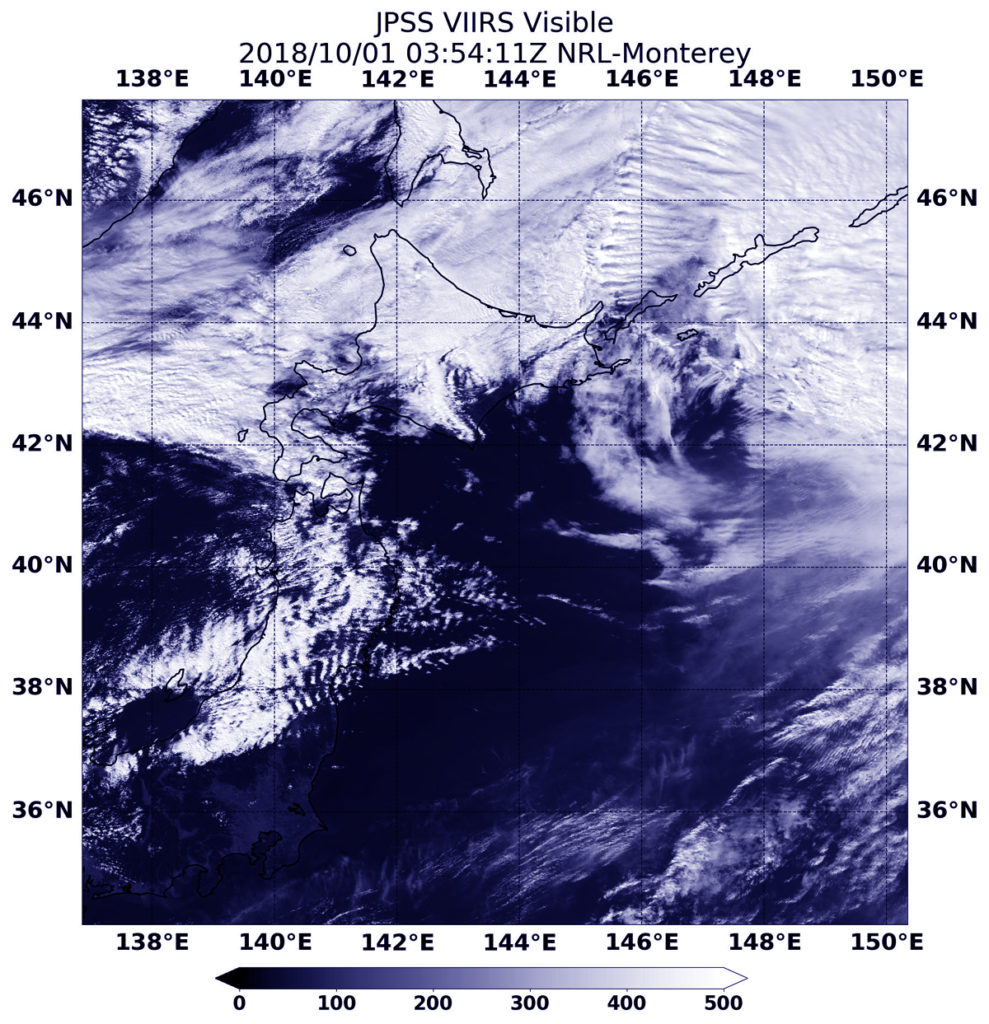 At 11 a.m. EDT (1500 UTC) on Sunday, Sept. 30, the Joint Typhoon Warning Center issued the final advisory on the system. At that time, Typhoon Trami was located about 157 miles west-southwest of Camp Fuji, Japan and moving northeast at 28 knots (32 mph/52 kph). Maximum sustained winds were near 75 knots (86 mph/139 kph). Trami was weakening rapidly and becoming extra-tropical as it tracked very rapidly over Honshu.
On Oct. 1 at 11:54 p.m. EDT (Sept. 30 at 0354 UTC) the VIIRS instrument aboard NOAA's NOAA-20 polar orbiting satellite provided a visible image of Trami. The imagery showed the storm's circulation had eroded quickly and was being blown apart by winds. By Oct. 1, Trami passed Hokkaido and had become extra-tropical.
For updates from the Japan Meteorological Agency, visit: http://www.jma.go.jp/en/typh/
By Rob Gutro
NASA's Goddard Space Flight Center