Aug. 23, 2019 – NASA Satellite Catches Tropical Storm Bailu's U-Shape
NASA's Aqua satellite passed over the Northwestern Pacific Ocean and captured an image of Tropical Storm Bailu that appeared to have a U-shape.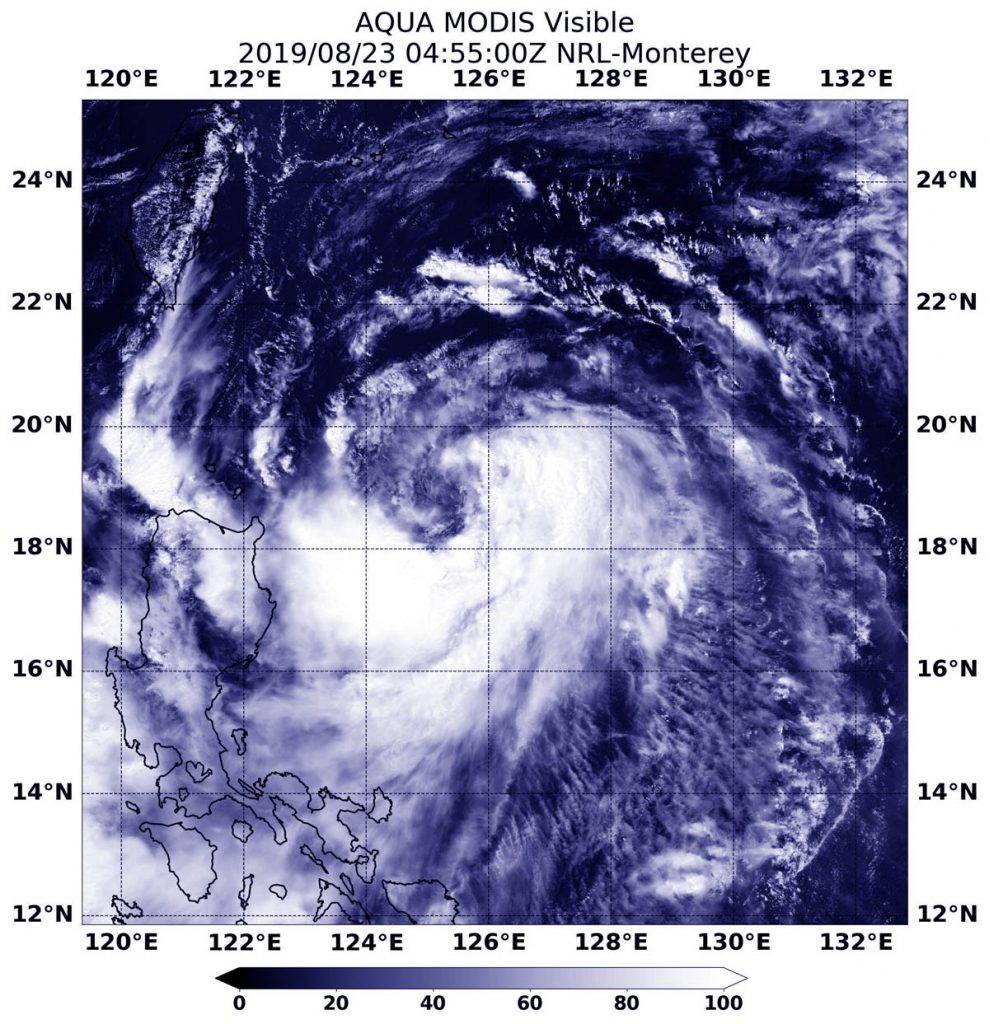 On Aug. 23 at 12:55 a.m. EDT (0455 UTC) the Moderate Resolution Imaging Spectroradiometer or MODIS instrument aboard NASA's Aqua satellite provided a visible image of Bailu in the Philippine Sea. The storm's has what appears to be a U-shape because of "deepening convection wrapping counterclockwise from the southwest to northeast," according to the Joint Typhoon Warning Center. Deepening convection means stronger evaporation and rising air. Those factors form the clouds that create thunderstorms that make up a tropical cyclone.
At 5 a.m. EDT (0900 UTC), the center of Bailu was located near latitude 19.4 degrees north and longitude 124.5 degrees east. Bailu was about 417 nautical miles south-southeast of Taipei, Taiwan. Bailu was moving to the northwest and had maximum sustained winds near 45 knots (51.7 mph/83.3 kph).
The Joint Typhoon Warning Center expects Bailu to continue to track northwestward and skim extreme southern Taiwan on Aug. 24, before making landfall in China on Aug. 25. After landfall the system is expected to quickly weaken and is forecast to dissipate by Aug. 26.
Rob Gutro
NASA's Goddard Space Flight Center, Greenbelt, Md.