Aug 30, 2019 – Update #1 – NOAA's GOES-East and GOES-15 Capture Dorian's Movement in the Atlantic
This short animated GIF shows night and day movement of Dorian across the Atlantic from Aug. 29, 2019 at 11:30 pm (EDT) to Aug. 30, 2019 at 9:00 am (EDT).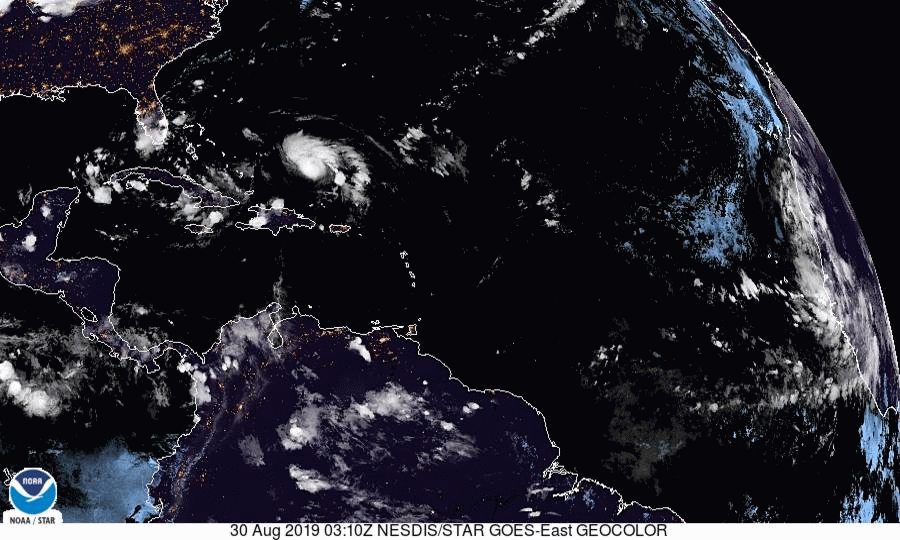 A second image provided by the U.S. Naval Research Laboratory shows a visible satellite image of Dorian taken by NOAA's GOES-15 at 8:00 am EDT.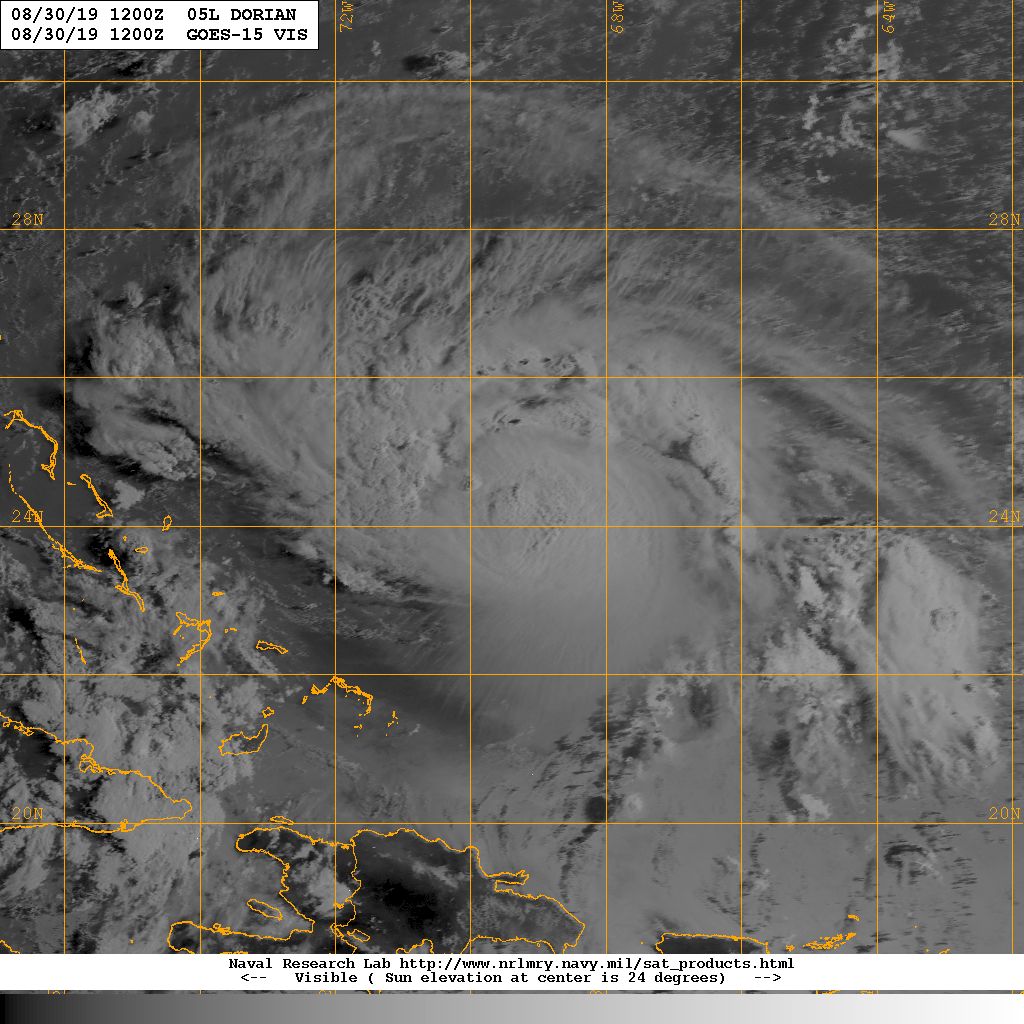 Ongoing coverage of this storm will be provided by NASA during the day today and over the Labor Day weekend.
For more information, visit: https://www.nhc.noaa.gov
By Lynn Jenner
NASA's Goddard Space Flight Center